Best Price No Physical Exam for Life Insurance
Are You Looking for the Best Price on No Physical Exam for Life Insurance Coverage?

If so, you should know that no physical exam life insurance may cost more than life insurance that does require you to take a physical.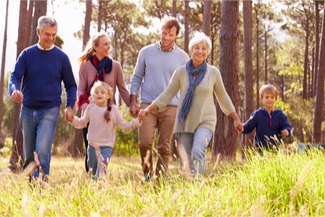 And, the amount of coverage available for no physical life insurance is usually limited to around $1,000,000 or less, depending on the insurer.
However, you can buy coverage from more than one life insurance company.
Now, for the good news: You can compare instant quotes for life insurance with no physical online. It's quick, easy and affordable.

Life Insurance Companies offering the Best Price
on No Physical Exam Life Insurance
Top Pick – Haven Life Insurance Agency

Get up to $2,000,000 of affordable term life insurance today
Apply online in under 20 minutes, start coverage today
Rated A++ by AM Best
Haven Life uses the information provided in your application to make an instant decision on your application. Healthy, qualified applicants (based on the information provided in your life insurance application) can be insured immediately with no medical exam while other applicants can receive immediate coverage pending a medical exam.
Applicants age 60-64 are eligible to apply for up to $1 million in coverage; subject to underwriting approval. 
Some qualified applicants (U.S. citizens up to the age of 59) will be able to finalize coverage without the need for a medical exam. The majority of applicants are still required to take a medical exam. 
Keep in mind: Issuance of the policy or payment of benefits may depend upon the answers given in the application and the truthfulness thereof.
Highly Recommended – JRC Insurance
JRC Insurance Group offers Sagicor Life with no exam. Buy up to $500,000 of term life insurance online with no medical exam required. People age 20 to 65 may qualify for coverage. Rated "A-" (Excellent) by AM Best for financial strength. Sagicor Life was founded in 1840. If approved, you can start your life insurance policy today. 
Highly Recommended – Globe Life Insurance
Get FREE Information on how $1* Can Buy Up To $100,000 Globe Life Insurance for Adults or Children
No Medical Exam – Simple Application.
No Waiting Period. Buy Direct.
Rates As Low As $3.49 per month.
Join over 4.4 Million Policyholders.
No Phone Required. No Credit Required.
Coverage in force is over $91 billion.
A.M. Best rating is an A (Excellent) as of 7/21.
NOTE: Price is not the only thing to consider when choosing your life insurance policy. Make sure you review the financial rating of the insurer. The higher the financial rating, the better able the insurance company to meet their financial obligations. Consider choosing a life insurer rated "A-" Excellent, or better, by AM Best Company.
Best Price No Physical Exam for Life Insurance
Disclosure: Compensated Affiliate