Burial Insurance Direct
How to Buy Affordable Burial Insurance




Are You Looking for an Affordable Burial Insurance Plan?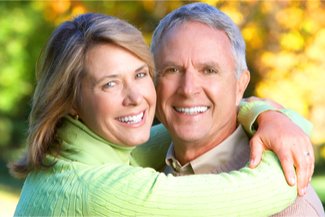 If so, you've come to the right place.
It's never been quicker or easier to get the life insurance coverage you need to cover your burial and funeral costs.
Burial Insurance protects your family from the high cost of burials and funerals. 
It covers everything related to your funeral and burial, including the casket, flowers, headstone, cemetery plot and funeral home, among other things.
Why Should You Purchase Burial Insurance?
Your Family is Protected: Funerals and everything that go with them are not cheap, the average cost of a funeral and related expenses is over $7,848. 
Is your family prepared to pay these costs?
Do you want them to? 
Give yourself peace of mind knowing these costs will be covered upon your passing.
Affordable Cost: These plans are low cost and they will provide all of the money needed to pay for your funeral and burial related expenses.
Burial Expense Insurance
The process to put a plan in place to cover your burial and funeral expenses is very simple. 
After requesting your Burial Insurance Quote, you can compare pricing and apply for an affordable policy to guarantee you the protection you need for your burial costs. 
Once the plan is in place you will have peace of mind knowing that your funeral costs are covered and your loved ones will never have to worry about that unexpected financial burden.
None of us wants our loved ones to experience financial distress, especially while mourning the loss of a loved one. 
Unlike other life insurance products, you cannot be denied coverage because of health reasons and you do not need to take a medical examination. 
As long as you are between the ages of 45 and 85 (45 to 75 in NY) there are plans available for your specific needs and situation. 
And, even if you have already been turned down for life insurance by other insurers, you are guaranteed approval for coverage if you meet the age requirement.
Burial and Funeral Costs
Learn About Average Burial & Funeral Costs In The U.S.A.
The cost for an average funeral is much higher than what most people would expect. Leaving all of these costs for your loved ones during a very difficult time can be extremely painful, both emotionally and financially for them.
Average Costs for Burial Expenses in the U.S.A.
Non-Declinable Basic Services Fee                          $1,975
Removal/Transfer of Remains to Funeral Home        $285
Embalming                                                           $695
Other Preparation of the Body                                $225
Use of Facilities/Staff for Funeral Ceremony             $495
Use of a Hearse                                                     $295
Use of a Service Car/Van                                        $130
Use of Facilities/Staff for Viewing                             $400
Basic Memorial Printed Package                               $150
Metal Casket                                                          $2,395
Median Funeral Expenses                                    $7,045
Vault                                                                      $1,298
Total Cost of a Funeral with Vault                        $8,343
How Much Burial Insurance Can You Buy?
You may be able to purchase up to $25,000 of burial insurance.
What Does Burial Insurance Cost?
It depends on your age, gender, and the amount of insurance you want to purchase. 
Get a free burial insurance quote.
Which Insurance Companies Offer Burial Policies?
There are several highly-rated insurance carriers that offer burial coverage, including the following:
Mutual of Omaha – Rated A+

Colonial Penn – Rated A- 

AARP/NewYork Life – Rated A++
Is a Physical Exam Required to Qualify for Coverage?
No, there is no physical examination required to qualify for a policy.
Are there any Health Questions Asked?
No. Usually, if the policy is a Guaranteed Issue plan, you will not have to answer any questions about the health of the person to be insured by the policy.
What is Guaranteed Issue? 
It means there are no health exams and no health questions asked.
Your acceptance is guaranteed.
You can purchase the burial expense insurance policy and the coverage is "Guaranteed Approved", which means the applicant cannot be turned down due to any health problems, as long as the person to be insured meets the age requirements.
What are the Age Requirements for Guaranteed Acceptance?
The age requirements for guaranteed approval may vary by insurance company. 
For Example:
What If I Change My Mind?
There's a 30 day Free Look Period. So there is no risk.
Can the Insurer Cancel the Policy If Your Health Changes?
No, the insurance company cannot cancel your policy if your health changes. 
The insurer can only cancel the policy if you request cancellation, or if you stop paying your premiums.
Is the Premium Guaranteed?
Yes, your premium is guaranteed to remain the same for the life of your policy.
Put Your Burial Plan in Place Today
Not only will your family be grieving your loss, they will be trying to figure out how to pay for everything and give you the proper ceremony you deserve.
With a Burial Insurance Plan, you or your family won't have to worry about that. With the proper coverage, your family will be able to focus on you - NOT on how to pay for everything.
Burial Insurance Quotes
Top Pick – Mutual of Omaha
Mutual of Omaha offers guaranteed acceptance whole life insurance for people age 45 to 85. Choose $2,000 up to $25,000 of coverage. Rates start as low as $8.84 per month. There's no medical exam and no health questions. You cannot be turned down. You can get a quote and apply online now. START HERE to get a FREE Quote.
Your life insurance policy comes with a 30 day Risk-Free, Money-Back Guarantee
Resources:
Compare Plans:
Disclosure: Compensated Affiliate