Who Can You Insure for Life Insurance?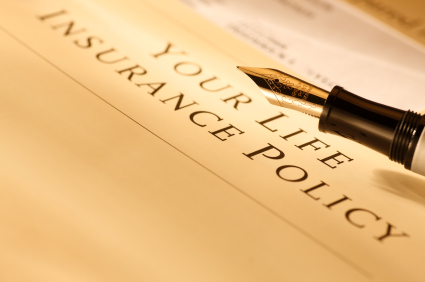 If you're considering buying life insurance you may be wondering - Who can I insure for life insurance?
Can I obtain a life insurance policy on someone other than my spouse or child?
Yes, you may be able to buy life insurance on a person who is not your spouse or child. You can obtain life insurance on anyone with whom you have an Insurable Interest.
There must be an Insurable Interest for you to take out life insurance on another person.
One way to determine Insurable Interest is whether you rely on that person for financial support, or a living situation. Or, if you would suffer a financial cost should the person you wish to insure pass away; such as, having to pay for the funeral expenses of your parent.
Each person has an Insurable Interest in his or her own life, and therefore can select anyone as a beneficiary of his/her own life insurance policy.
Examples of Insurable Interest Include:
Family Members - Parent and child, husband and wife, brother and sister have an insurable interest in each other because of blood or marriage.
Creditor - Debtor relationships give rise to an insurable interest. The creditor can be the beneficiary for the amount of an outstanding loan.
Business relationships give rise to an insurable interest. An employee may insure the life of an employer, and an employer may insure the life of an employee.
If You are An Adult, You May Insure:
Your child, adult child, husband, ex-husband, wife, spouse, brother, sister, aunt, uncle, mother, father, grandmother, grandfather or family member.
NOTE: To be certain you can buy life insurance on a specific person, you can e-mail the insurance company you want to get coverage through, and ask them to verify in writing (or by e-mail) that you can take out a life insurance policy on the person you are interested in insuring.
Life Insurance Quotes
Top Pick – JRC Insurance Group
JRC Insurance Group helps you shop, compare and save on life insurance. Regardless of your age or health background, we'll shop our 40+ insurance companies and find you affordable life insurance you need to protect your family and fit your budget. Compare the best life insurance rates for savings up to 73%. Get Your FREE Quote
Highly Recommended – Globe Life Insurance
Get FREE Information On How $1* Can Buy Up To $100,000 Globe Life Insurance For Adults Or Children
No Medical Exam – Simple Application.
No Waiting Period. Buy Direct.
Rates As Low As $3.49 Per Month.
The Globe Life Family Of Companies Has Over 16.8 Million Policies In Force.
No Phone Required. No Credit Required.
The Globe Life Family Of Companies Has Nearly $220 Billion Of Coverage In Force.
Globe Life Is Rated A (Excellent) By A.M. Best Company As Of August 2022.
Resources:
Who Can You Insure for Life Insurance 
Guaranteed Approval Life Insurance
Disclosure: Compensated Affiliate