Mortgage Life Insurance
Protect Your Home and Family with Mortgage Life Insurance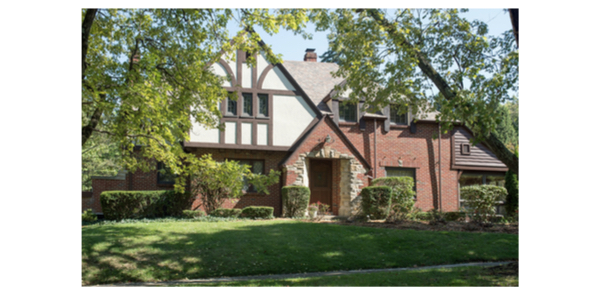 Your home may be one of the biggest investments you'll ever make, and your family probably depends on your income to help make the mortgage payments.

So, in the event of your death, your loved ones might struggle to keep your home. You can help prevent that from happening. Take an important step now to help protect your home and family with mortgage life insurance.
Term Lengths of coverage for a period of 10, 15, 20, 25, or 30 years.
Coverage Amounts starting at $50,000 up to $2,000,000 or more.
Issue Ages for people 20 to 75 years old and over.
We have partnered with JRC Insurance Group to help you shop, compare and save on mortgage life insurance. Regardless of your age or health background, we'll shop our 40+ insurance companies and find you affordable mortgage life insurance you need to protect your family and fit your budget. Compare the best mortgage life insurance rates from 40 top carriers for savings up to 73%. 
Compare Mortgage Life Insurance Rates
Sample Rates on Mortgage Insurance
For a Female age 25 in excellent health
15 Year Mortgage Life insurance Rates
Starting from $22 per month
$264 annually
$100,000 in coverage
30 Year Mortgage Life Insurance Rates
Starting from $23.00 per month
$276 annually
$100,000 in coverage
How Mortgage Protection Insurance Works
A mortgage term life insurance policy helps guarantee your loved ones a tax-free benefit in the event of your death – funds they can use to help with mortgage payments.
Policy terms are available for 10, 15, 20, 25, or 30 years.
Premiums can be paid monthly, quarterly, semi-annually or annually.
You can choose the coverage you need based on your mortgage balance.
Premiums are scheduled to be level for the life of your policy.
No matter how large your death benefit it passes to your beneficiaries generally free from income tax.
Advantages of Mortgage Life Insurance
Mortgage life insurance gives your family peace of mind. In the event of your death, the mortgage life insurance policy covers your home mortgage loan to the bank and your mortgage is fully repaid.  
The benefit is knowing that your house will be fully repaid and you will not have to worry about your family struggling to make mortgage payments.
Another advantage of mortgage life insurance is coverage with minimal underwriting – there is often no medical examination or blood sample required at the inception of your policy. Thus it can be a valuable insurance policy option for the homeowner that has a serious pre-existing medical condition that would preclude a normal life insurance policy.
Frequently Asked Questions about Mortgage Life Insurance
How Long Does Mortgage Payoff Life Insurance Last?
You may be able to choose coverage for a period of 10, 15, 20, 25, or 30 years depending on the insurance company.
What Happens to My Home Equity If I Die without Mortgage Life Insurance?
Does the bank get it all or can the proceeds from any term life insurance policy be used by my beneficiary to pay off the remainder of the loan even if they are not one of the homeowners?
The equity my home is more than the amount owed and I want to make sure it is protected.
If you can continue making your mortgage payments then nothing happens. This life insurance is designed to protect individuals who would have a difficult time making mortgage payments if one member of the family were to pass away. In that instance, the mortgage would be paid off and you wouldn't have to worry about the mortgage payments any longer.
If you can no longer make the mortgage payments you would have to forfeit your house and the equity in your house to the lender, and yes you would lose all your equity.
That's why it is so important to have mortgage life insurance protection on your home, at the right amount of coverage – which would be the amount of your outstanding mortgage loan – how much you owe on the mortgage today.
How Do I Choose the Right Amount of Mortgage Insurance?
You want to select the amount of mortgage life insurance that is equal to the amount of your outstanding balance on your mortgage loan. Find out how much you owe on your mortgage and choose that amount of mortgage insurance to properly protect your home for your family.
How Much Does Mortgage Life Insurance Cost?
The price you are charged for your mortgage insurance will vary by insurance company, that's why it is important to compare prices among several of the best mortgage life insurance companies.
Your price is based on your age, gender, the amount of life insurance protection and the length of your coverage from 10 to 30 years.
In addition, your own personal risk factors are considered, including your health, lifestyle, tobacco use, height-to-weight ratio, occupation, hobbies, driving record – all of which may affect how long you are expected to live. 
Mortgage Life Insurance Quotes
Top Pick – JRC Insurance Group
JRC Insurance Group helps you shop, compare and save on mortgage life insurance. Regardless of your age or health, we'll shop our 40+ insurance companies and find you affordable mortgage life insurance you need to protect your family and fit your budget. Compare the best mortgage life insurance rates for savings up to 73%. Get Your FREE Quote
Mortgage Insurance No Physical Exam
Disclosure: Compensated Affiliate