Buy Life Insurance Online No Phone Calls
Do You Want To Purchase Life Insurance Online With No Telephone Calls Needed?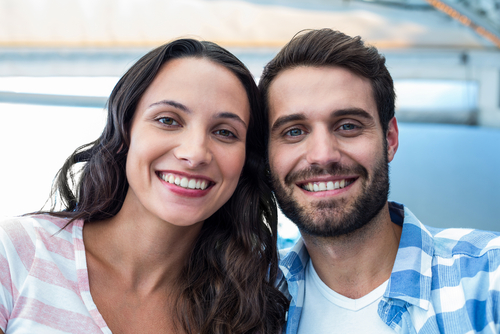 Today, it's quick and easy for you to get affordable life insurance without talking to an insurance agent over the phone.
In fact, you may qualify online todayfor up to $2,000,000 of affordable term life insurance with no phone calls, just a few short health questions for you to answer.
The technology of the internet, along with competition of insurance companies to get your business, have now made buying life insurance faster and easier than ever before.
Many individuals and couples choose life insurance with no phone calls because it's fast, easy and affordable. 
There are no lengthy mailing delays, there's no need to meet with an insurance agent, or talk over the phone.
You can get a free quote and apply online for up to $2,000,000 of affordable life insurance coverage in about 20 minutes. And, if approved, you may start your life insurance plan today.
Top Pick – Haven Life Insurance Agency
Get up to $2,000,000 of affordable term life insurance today
Apply online in under 20 minutes, start coverage today
Rated A++ by AM Best
Haven Life uses the information provided in your application to make an instant decision on your application. Healthy, qualified applicants (based on the information provided in your life insurance application) can be insured immediately with no medical exam while other applicants can receive immediate coverage pending a medical exam.
Applicants age 60-64 are eligible to apply for up to $1 million in coverage; subject to underwriting approval. 
Some qualified applicants (U.S. citizens up to the age of 59) will be able to finalize coverage without the need for a medical exam. The majority of applicants are still required to take a medical exam. 
Keep in mind: Issuance of the policy or payment of benefits may depend upon the answers given in the application and the truthfulness thereof. 
Highly Recommended – Globe Life Insurance
Get FREE Information On How $1* Can Buy Up To $100,000 Globe Life Insurance For Adults Or Children
No Medical Exam – Simple Application.
No Waiting Period. Buy Direct.
Rates As Low As $3.49 Per Month.
The Globe Life Family Of Companies Has Over 16.8 Million Policies In Force.
No Phone Required. No Credit Required.
The Globe Life Family Of Companies Has Nearly $220 Billion Of Coverage In Force.
Globe Life Is Rated A (Excellent) By A.M. Best Company As Of August 2022.
NOTE: Each life insurance policy comes with a Free Look Period, so there is no risk. If you are not satisfied with your life insurance you may return your policy and request a full refund of all premiums paid within the Free Look period. 
Also, if you are married, you may purchase a life insurance policy on yourself, and one for your spouse, too. 
Buy Life Insurance for Seniors Ages 50 to 85
Buy Life Insurance Online No Phones Calls
Disclosure: Compensated Affiliate