Buy No Exam Life Insurance
Do You Want to Buy No Exam Life Insurance?
If so, you can get a quote, apply online, qualify for a policy, and start your life insurance today.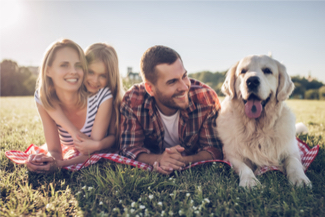 How Does No Exam Life Insurance Work?
First, you answer some basic questions to get a quote. You answer a few health questions to find out if you qualify.
Once approved, you can start your life insurance coverage the same day.
There's no medical exam, no doctor's visit, and no blood tests. Your answers to a few health questions will determine if you qualify.
In just minutes you and your family can enjoy peace of mind for the next 10, 15, 20 or 30 years. Simply create a personal quote, answer a few questions, and then enjoy instant coverage all online (if you qualify). It's quick. It's convenient. 
Most life insurance companies require a medical exam when you apply, but to get more clients some insurers now offer life insurance with no medical exam required.
You may qualify for up to $2,000,000 of life insurance with no exam required. Coverage is available for a period of 10, 15, 20 or 30 years.
The best no exam life insurance offers you low rates from an insurance company rated "A++" (Excellent) for financial strength by AM Best Company.
Each policy comes with a 30 day money-back guarantee.


Quick and Easy 3 Step Process


The quick and easy 3 step process can be completed from the convenience of your home without a medical exam, and without meeting with an agent. You just answer a few health questions.
Step 1: Get a Quote
Just complete a short online form to receive your instant quote. You can review your quote and find out by answering a few health questions if you qualify. You'll know today if you qualify for life insurance coverage.
Step 2: Buy Your Policy
Once you qualify for coverage you can pay for your policy using your credit card, or a bank checking or savings account. Your payment is collected only after your life insurance policy is approved.
Step 3: Enjoy Instant Coverage – If You Qualify
After your life insurance is approved and payment is received, you will be able to enjoy the Peace of Mind knowing your family is protected.
There are no paperwork delays and your life insurance becomes effective immediately after receipt of your payment.
Buying no medical exam life insurance has never been quicker or easier – and all from the comfort of your home.
Top Pick – Haven Life Insurance Agency
Get up to $2,000,000 of affordable term life insurance today
Apply online in under 20 minutes, start coverage today
Rated A++ by AM Best
Haven Life uses the information provided in your application to make an instant decision on your application. Healthy, qualified applicants (based on the information provided in your life insurance application) can be insured immediately with no medical exam while other applicants can receive immediate coverage pending a medical exam.
Applicants age 60-64 are eligible to apply for up to $1 million in coverage; subject to underwriting approval. 
Some qualified applicants (U.S. citizens up to the age of 59) will be able to finalize coverage without the need for a medical exam. The majority of applicants are still required to take a medical exam. 
Keep in mind: Issuance of the policy or payment of benefits may depend upon the answers given in the application and the truthfulness thereof.
Highly Recommended – Globe Life Insurance
Get FREE Information On How $1* Can Buy Up To $100,000 Globe Life Insurance For Adults Or Children
No Medical Exam – Simple Application.
No Waiting Period. Buy Direct.
Rates As Low As $3.49 Per Month.
The Globe Life Family Of Companies Has Over 16.8 Million Policies In Force.
No Phone Required. No Credit Required.
The Globe Life Family Of Companies Has Nearly $220 Billion Of Coverage In Force.
Globe Life Is Rated A (Excellent) By A.M. Best Company As Of August 2022.
Additional Resources
Guaranteed Issue Life Insurance – If you have health issues, or you have been turned down for life insurance, people ages 45 to 85 may purchase life insurance with guaranteed approval with no medical exam or health questions asked.
Disclosure: Compensated Affiliate