Easiest Life Insurance to Get
What is the Easiest Life Insurance Policy to Purchase?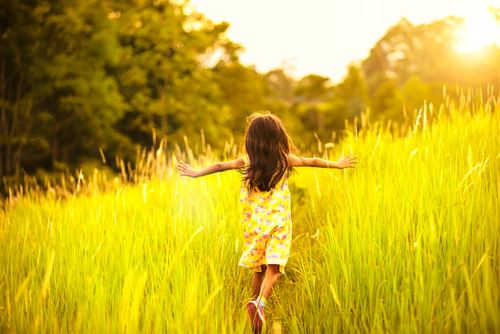 If you're looking to get the quickest and easiest life insurance coverage available you'll want to consider Term Life.
Today, there are several highly-rated insurance carriers now offering the option for you to purchase your term life insurance policy direct online and begin your coverage immediately upon approval.
These quick-issue plans are usually available for anyone who is healthy band between the ages of 18 to 60. However, the age requirements and health requirements for approval may vary by insurance company.
Some of the leading providers of quick-issue, simplified life insurance plans include Haven Life, Globe Life, Sagicor Life, AAA, AIG, Fidelity Life, MetLife, ANICO and Gerber Life, among others.
Features of the Easiest Life Insurance Plans to Purchase
Easy
Easy Online Application
No Health Exam Required
Just Some Health Questions to Answer
Quick
Apply Online in about 10-15 Minutes
Same Day Coverage Upon Approval
Coverage Amount
Up to $2,000,000 of Life Insurance available through Haven Life
* Risk Free – Money Back Guarantee
NOTE: Each life insurance policy comes with a Free Look Period, so there is no risk. If you are not satisfied with your life insurance you may return your policy and request a full refund of all premiums paid within the Free Look period. 
What is the Easiest Type of Life Insurance to Buy?
There are two basic types of life insurance: Term and Whole (Permanent).
Term life insurance is the easiest type of coverage to buy because it is temporary life insurance lasting for up to 30 years; whereas, whole life is permanent protection for your entire lifetime. 
Most quick issue policies are term life, which is easier to underwrite and approve. 
Permanent life insurance plans guarantee a payout as long as you pay your premiums. 
However, a term life policy provides temporary coverage which means you may outlive the duration of your life insurance coverage.
How Long Does It Take to Get Insured?
That depends on the insurer, but some insurers offer coverage within 15 minutes of completing your application for coverage.
How Much Life Insurance Can I Buy Instantly?
It varies by insurer, but some offer from $50,000 up to $1,000,000 or more. One of the leading providers of easy online life insurance offers up to $2,000,000 for healthy people who meet the age requirements.
Can I Purchase a Policy on My Spouse?
Yes, you may purchase life insurance on your spouse. If you're married you have an insurable interest in your spouse, which is required in order to buy life insurance on another person.
What If I Change My Mind About the Insurance Policy?
If you decide you want to cancel your policy you can do so at any time. However, if you cancel within the Free Look Period, you get a full refund of all premiums paid. The Free Look period will vary by insurance company. It may be 15, 20, or 30 days, usually.
These are the easiest life insurance policies to buy because they allow qualified applicants for coverage to get insured and start their life insurance protection within minutes upon approval.
Reviews of Top Easy Life Insurance Plans
We have reviewed two of the leading providers of quick-issue, easy-to-get life insurance plans for you to consider. These are two of the quickest and easiest policies you can purchase direct online. In fact, you can apply online for either policy (or both) in just minutes.
Top Pick – Haven Life Insurance Agency
Get up to $2,000,000 of affordable term life insurance today
Apply online in under 20 minutes, start coverage today
Rated A++ by AM Best
Haven Life uses the information provided in your application to make an instant decision on your application. Healthy, qualified applicants (based on the information provided in your life insurance application) can be insured immediately with no medical exam while other applicants can receive immediate coverage pending a medical exam.
Applicants age 60-64 are eligible to apply for up to $1 million in coverage; subject to underwriting approval. 
Some qualified applicants (U.S. citizens up to the age of 59) will be able to finalize coverage without the need for a medical exam. The majority of applicants are still required to take a medical exam. 
Keep in mind: Issuance of the policy or payment of benefits may depend upon the answers given in the application and the truthfulness thereof.
Highly Recommended – Globe Life Insurance
Get FREE Information on how $1* Can Buy Up To $100,000 Globe Life Insurance for Adults or Children
No Medical Exam – Simple Application.
No Waiting Period. Buy Direct.
Rates As Low As $3.49 per month.
Join over 4.4 Million Policyholders.
No Phone Required. No Credit Required.
Coverage in force is over $91 billion.
A.M. Best rating is an A (Excellent) as of 7/21.
What is the Easiest Permanent Life Insurance to Buy?
The easiest way to get whole life insurance is by purchasing a guaranteed issue policy. These plans provide life insurance with guaranteed approval for anyone who meets the age requirements. 
United of Omaha offers people ages 45-85 up to $25,000 of guaranteed issue whole life coverage with no physical exam required and no health questions asked.
Top Pick – United of Omaha
United of Omaha offers guaranteed acceptance whole life insurance for people age 45 to 85. Choose $3,000 up to $25,000 of coverage. Rates start as low as $8.80 per month. There's no medical exam and no health questions. You cannot be turned down. You can get a quote and apply online now. Start Here to get a FREE Quote. 
Keep In Mind:
Generally, easy-issue life insurance policies such as a simplified-issue policy (no medical exam required) or a guaranteed-issue life insurance policy (no medical exam or health questions required) should be purchased by those individuals who are in good health or heave serious health issues.
If you have a pre-existing health condition such as diabetes, depression, previous heart condition, chances are you will not qualify for a simplified-issue term life insurance policy that just asks a few medical questions. That is because insurance carriers are going to want to know more about your specific health problems than can be learned in just a few questions. 
For clients who have a medical history or are taking several prescription medications, taking a physical examination can be a good thing. Because a health exam can be used to "justify" why they deserve to be approved for life insurance and prove that they're in good health.
So, while it's great to know that there are options out there for someone to get life insurance fast, for some, the easiest life insurance policy to get is one that is submitted to the right insurance carrier and does require you to take a full doctor's exam.
Life Insurance for Seniors Age 50-85
Disclosure: Compensated Affiliate