Life Insurance Medical Exam Tips
How Can I Get the Best Results from My Life Insurance Medical Exam?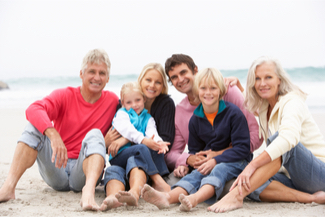 If you've applied for a life insurance policy, you my be required to take a health examination.
Your approval for coverage, and the price you pay for your insurance, will depend on the results of your health check-up.
Here are some easy life insurance medical exam tips you can use to help you prepare for your medical exam, and help you save money on your life insurance policy.
Life Insurance Health Exam Tips


Try not to eat for at least 8 hours before the exam (12 hours is even better). Drink lots of water the day before and the day of your medical screening. This will help to ensure the best lab results and the best life insurance rating class.


Undressing is not required. Wear a short sleeve shirt or one that is easy to roll up. This will make it easier to measure your blood pressure.


The best time for your physical is in the morning. If a weekday is not available, schedule the exam for the weekend, but in the morning. You can take your screening in your home or at work, whichever is most convenient for you.


Avoid coffee, tea or other products that contain caffeine for at least 1 day before your screening. Do not smoke or chew tobacco for at least 24 hours before the screening.


The medical screener will ask you questions about your medical history, including medical conditions, surgeries, medications, or other treatments you may have had. You will be asked the names and addresses of physicians and hospitals that have treated you. It would help to gather this information before your screening to save you time.


Avoid nasal decongestants and alcoholic beverages for at least 24 hours prior to your screening.


Get lots of rest the night before your life insurance medical exam, and schedule the screening for the least stressful time of day for you. Also, don't exercise for at least 24 hours before your screening. This could adversely affect your results.
Life Insurance Quotes
Top Pick – JRC Insurance Group
JRC Insurance Group helps you shop, compare and save on life insurance. Regardless of your age or health background, we'll shop our 40+ insurance companies and find you affordable life insurance you need to protect your family and fit your budget. Compare the best life insurance rates for savings up to 73%. Get Your FREE Quote
Highly Recommended – Haven Life Insurance Agency
Get up to $2,000,000 of affordable term life insurance today
Apply online in under 20 minutes, start coverage today
Rated A++ by AM Best
Haven Life uses the information provided in your application to make an instant decision on your application. Healthy, qualified applicants (based on the information provided in your life insurance application) can be insured immediately with no medical exam while other applicants can receive immediate coverage pending a medical exam.
Applicants age 60-64 are eligible to apply for up to $1 million in coverage; subject to underwriting approval. 
Some qualified applicants (U.S. citizens up to the age of 59) will be able to finalize coverage without the need for a medical exam. The majority of applicants are still required to take a medical exam. 
Keep in mind: Issuance of the policy or payment of benefits may depend upon the answers given in the application and the truthfulness thereof.
Highly Recommended – Globe Life Insurance
Get FREE Information on how $1* Can Buy Up To $100,000 Globe Life Insurance for Adults or Children
No Medical Exam – Simple Application.
No Waiting Period. Buy Direct.
Rates As Low As $3.49 per month.
Join over 4.4 Million Policyholders.
No Phone Required. No Credit Required.
Coverage in force is over $91 billion.
A.M. Best rating is an A (Excellent) as of 7/21.
Term Life Insurance without a Physical Examination
Life Insurance Medical Exam Tips
Disclosure: Compensated Affiliate