Life Insurance No Medical Exam
What is Life Insurance No Medical Exam?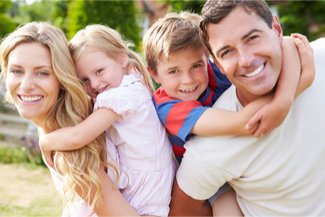 Life Insurance with No Medical Exam coverage is a type of life insurance policy that does not require you to take a physical exam in order to qualify for coverage, just answer some health questions. Many life insurers require you to take an exam to qualify, depending on your age and the amount of coverage you are requesting.

No Exam Life Insurance Policies Usually Come In One of Two Forms:
One type offers coverage up to $25,000 with instant approval. However, the full coverage may or may not become effective until you have owned the policy for 1-2 years, depending on the insurer and terms of the policy. These types of policies are usually considered final expense or burial insurance policies.
Another form of coverage offers you up to $2,000,000 of protection, with full coverage from the first day you purchase the policy. This is a simplified issue policy that allows for immediate approval of coverage based on your answers to a few health questions. 

Why Should I Buy This Type of Life Insurance?
Many people choose no medical exam life insurance policies, that require you to just answer some medical questions, for the following reasons:
You may qualify for coverage today.
You can get a policy "In Force" the same day you apply (if qualified).
There's no need to meet with an insurance agent.
No mailing delays.
No medical exam required, just some few medical questions.
Basically, it offers you the opportunity to buy life insurance online by answering a few health questions, and you won't have to take a physical.
Who May Qualify for No Exam Life Insurance?
Usually, most people may qualify for coverage. If you are in good or average health, you may qualify.
If you are in poor health, you may not meet the requirements for qualification. You just answer some health questions online and find out today if you qualify for a policy.
How Much Does It Cost?
You may pay a little more for this type of policy, because coverage is available online.
There is no extensive underwriting of your risk, so the rates a little higher to account for the higher risk to the life insurance company of accepting people who may not qualify for coverage with other companies.
Where is This Life Insurance Coverage Offered?
You can find offers for quotes and coverage online through a few top-rated insurers. Rates and amounts of coverage available may differ by insurance company.
Also, review the terms of the policy, since full coverage may not become effective until you have owned the policy for a period of time.
How Do I Apply for Coverage?
You can request a quote online. Just answer a few medical questions and get an instant quote. If you like your rates you can request coverage and pay your first premium online with your credit card. If you qualify, you can usually be insured the same day.
Some insurers even let you print out your policy immediately. You usually have a 30 day "Free Look" period, depending on the insurer.
So, if you want to cancel your policy for any reason you can get a full refund of your money paid within the first 30 days. Terms and conditions of the policy may vary by insurer.
Conclusion:
Life insurance no medical exam policies (just answer some medical questions) offer a quick and easy way to get life insurance protection at affordable rates. Rates may be higher than other policies, but there's less hassle and you can get protection today if you qualify for coverage.
Life Insurance No Medical Exam Quotes
Top Pick – Haven Life Insurance Agency
Haven Life uses the information provided in your application to make an instant decision on your application. Healthy, qualified applicants (based on the information provided in your life insurance application) can be insured immediately with no medical exam while other applicants can receive immediate coverage pending a medical exam.
Applicants age 60-64 are eligible to apply for up to $1 million in coverage; subject to underwriting approval. 
Some qualified applicants (U.S. citizens up to the age of 59) will be able to finalize coverage without the need for a medical exam. The majority of applicants are still required to take a medical exam. 
Keep in mind: Issuance of the policy or payment of benefits may depend upon the answers given in the application and the truthfulness thereof.
Highly Recommended – Globe Life Insurance
Get FREE Information on how $1* Can Buy Up To $100,000 Globe Life Insurance for Adults or Children
No Medical Exam – Simple Application.
No Waiting Period. Buy Direct.
Rates As Low As $3.49 per month.
Join over 4.4 Million Policyholders.
No Phone Required. No Credit Required.
Coverage in force is over $91 billion.
A.M. Best rating is an A (Excellent) as of 7/21.
For more information, Review these Articles on Life Insurance No Medical Exam Coverage:

Term Life Insurance Policy with No Exam
No Health Question Life Insurance
Life Insurance No Medical Exam
Disclosure: Compensated Affiliate