Life Insurance Policy with No Waiting Period
Do You Want to Buy a Life Insurance Policy without any Waiting or Delays?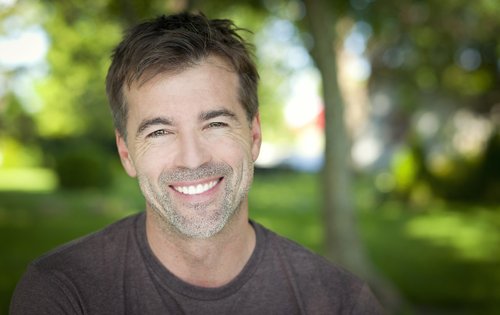 If so, you've come to the right place. Today you can apply for a life insurance policy online and start your coverage immediately – if you qualify. That's right, there's No Delays and No Hassles.
Instant coverage life insurance plans offer you the chance to begin protecting your family's future starting today. There's no health exam and no delays in waiting to begin your coverage. 
In the past, you would have to contact a life insurance agent and request a visit in order to discuss your options. Then, you would compare prices and try to decide which plan was right for you. 
All the while, the life insurance agent would be giving you the hard-sell over your kitchen table, trying to get you to sign on the dotted line in order to make his commission.
Now, you have another option. The technology of the internet combined with the competition among life insurance carriers has made it possible for consumers like you to purchase instant coverage online starting today – without any waiting.
You may qualify to purchase up to $2,000,000 of life insurance without any doctor examination needed, just answer some health questions.
You can apply online (Safe and Secure) and get approved to start your life insurance policy today, if you qualify.
Here's How No Wait Life Insurance Works
In order to get life insurance with no waiting period you answer some health questions, and the life insurer quickly decides based on your answers, if you qualify to be insured.
If you like the pricing offered, you can apply for a policy online in about 20 minutes. 
Then, you choose a premium payment option, pay your first month's premium, and your insurance can start right away.
Imagine, protecting your family's financial future today. You get peace of mind and your family gets the financial security they need.
Benefits of Life Insurance without Waiting
No Delay to Get Approved
No Waiting to Start Your Insurance Coverage
Apply Online in about 20 Minutes
Start Your Coverage Today – If You Qualify
Competitive Rates
Choose from $100,000 to $2,000,000 of Life Insurance
No Doctor Exam
No Lengthy Mailing Delays
No Need to Meet with an Insurance Agent
No High-Pressure Sales Pitch
Life Insurance with no waiting period means you get the protection your family deserves, at an affordable rate that fits your budget, without the hassles of traditional life insurance policies.
You can apply online and get approved today, if qualified. 
If you're married, you can apply for life insurance for You and Your Spouse.
Your life insurance policy comes with a 30-day money-back guarantee. 
If you're not satisfied with your policy for any reason, you may return it within 30 days for a full refund of all premiums paid.
Life Insurance Quotes with No Waiting Period
Top Pick – JRC Insurance Group
JRC Insurance Group helps you shop, compare and save on life insurance. Regardless of your age or health background, we'll shop our 40+ insurance companies and find you affordable life insurance you need to protect your family and fit your budget. Compare the best life insurance rates for savings up to 73%. 
JRC Insurance offers up to $2,000,000 of life insurance with no medical exam required.
You can get approval for your insurance policy in as little as 10 minutes to 2 days. JRC offers no exam life insurance for diabetics, too.
JRC offers some of the best rates on life insurance policies without any health exams required.
You can compare and choose from $25,000 to $2,000,000 of no exam life insurance coverage from several leading life insurance carriers through JRC Insurance Group.
Highly Recommended – Globe Life Insurance
Get FREE Information On How $1* Can Buy Up To $100,000 Globe Life Insurance For Adults Or Children
No Medical Exam – Simple Application.
No Waiting Period. Buy Direct.
Rates As Low As $3.49 Per Month.
The Globe Life Family Of Companies Has Over 16.8 Million Policies In Force.
No Phone Required. No Credit Required.
The Globe Life Family Of Companies Has Nearly $220 Billion Of Coverage In Force.
Globe Life Is Rated A (Excellent) By A.M. Best Company As Of August 2022.
Life Insurance Policy with No Waiting Period
Life Insurance Policy for Seniors Age 50-85
Disclosure: Compensated Affiliate