Stay at Home Mom Life Insurance
Are you a Stay-at-Home Mom?
If so, you know just how much you do for your family, every single day of the year.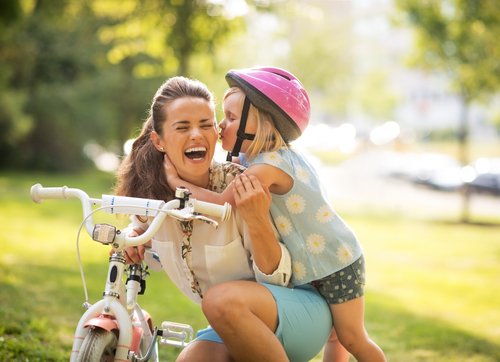 As a Mom, you're a valuable part of the family, the center of the home. You take care of us in so many ways - you cook, clean the home, run errands, take the kids to school, and take care of us when we're sick.
However, what would happen to your family, if you were no longer there?
Let me ask you this, "Have you made a plan to provide for your family if you passed away?"
It's time to protect the ones you love – with life insurance.
Get a Free Quote for Life Insurance


With all you do, it would cost a lot to replace your efforts. And now, there's a quick and easy life insurance calculator that let's you know just how much you are worth to your family.
That's right, now you just enter some numbers, and instantly the calculator tells you how much it would cost your family to replace your efforts. I'll bet it's more than you think.
In fact, for many moms, it would cost there family over $75,000 per year to pay for everything they do.
Yes, that's a lot of money. And, how would your family come up with that amount?
That's why it's time to start planning right now. Because your work is valuable, and your family deserves protection.
Term life insurance can provide the protection they need, at a price that fits their budget.
How? Because term life insurance is temporary life insurance (you choose from 1-30 years of coverage), you can find a policy that fits your family's needs, and their budget.
And, since term life insurance is "Pure Protection" (No cash build-up within the policy), you get more life insurance protection for your money. You can compare free, instant term life insurance quotes online.
Moms deserve a day just for them. Moms do so much for all of us throughout the year.
Imagine what it would be like without having your mother around. Everything she does to make your life better, easier, more complete.
Now imagine what it would be like without mom. Considering everything moms do for us, how would you replace her efforts?
Could you even put a number on what it would cost to bring someone into your home to do everything your mom does?
For all you Dads out there, maybe it's time to really consider Moms value in a monetary way. Now there's a calculator that determines mom's financial contribution to the family – What is Mom's Work Worth?
Check out this free calculator to determine what amount of life insurance you may need in order to replace mom's value to the family.
There's even a calculator to determine a Stay-at-Home Dad's monetary value to the family. Find out What is Dad's Work Worth?
Now, there's no reason to put off getting the appropriate amount of term life insurance for a stay-at-home mom.
It's important for you and your family that mom be insured properly, so that life can go on, even if something were to happen to your mother.
Show your wife, the mother of your children, how valuable she is to your family, and protect the ones you love with Affordable Term Life Insurance for your Stay at Home Mom today.
Life Insurance Quotes
Top Pick – JRC Insurance Group
JRC Insurance Group helps you shop, compare and save on life insurance. Regardless of your age or health background, we'll shop our 40+ insurance companies and find you affordable life insurance you need to protect your family and fit your budget. Compare the best life insurance rates for savings up to 73%. Get Your FREE Quote
Additional Resources:
Mom Life Insurance | Term Life Insurance
Disclosure: Compensated Affiliate