30 Year Term Life Insurance Rates
Compare 30 Year Term Life Insurance Rates
Are you shopping for term life insurance that will protect your loved ones for the next thirty years?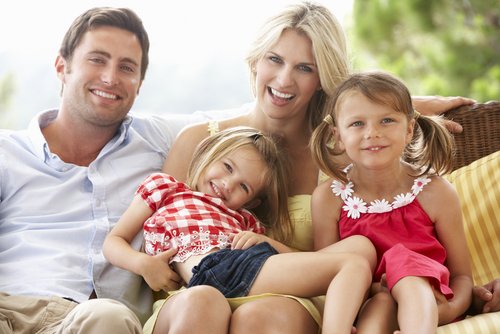 If so, you've come to the right place. It's never been quicker or easier to shop and compare the best pricing on life insurance.
A 30 Year Term Life Insurance Policy is a type of life insurance coverage that provides protection for a specified period of time, in this instance it would be 30 years.
It's an easy way to provide for your family if you pass away prematurely.
In most cases you can qualify for coverage without a medical exam.
Get a Free Quote for Life Insurance
After 30 years you can choose to renew your term insurance policy at the premium for your age at that time.
Your option to renew your policy is usually guaranteed without taking a physical until age 65. Or, you may be able to convert your policy to a whole life insurance policy until age 65.
This type of policy can help you provide protection for your family for future long-term expenses. Examples may include your home mortgage and future college tuition for your children.
Term Insurance is pure protection. There's no cash value that builds within the policy. So you get the maximum protection for the lowest cost.
With Level Term Life Insurance your rate is guaranteed to remain the same for the entire 30 year period. Your rate won't increase and your coverage will remain the same for the full twenty years.
In addition, you have the option of purchasing term life insurance with no exam needed, from an "A++" rated life insurer which provides a 30 day money-back guarantee.
If you're just married, expecting a child, already have children, or bought a new house – you may be considering 30 year term life insurance rates and coverage.
Now may be a good time to shop around for life insurance, especially if you or your spouse would have a tough time paying the mortgage, or monthly expenses, without the other's income.
If you're in good health you can buy an inexpensive term insurance policy now and lock in low premiums for up to 30 years.
30 year level term life insurance offers you a level death benefit, with rates that remain fixed for 30 years. Your premiums will never increase during the period of your policy.
However, at the end of the 30 years, you may want to purchase another policy to continue coverage, if needed at that time.
If you do buy another policy, your rates will be higher, based on your age and health at that time.
Not sure how much life insurance you need? Use the free and easy term life insurance calculator to find out now.
By comparing quotes for 30 year term life insurance, you may save up to 73% on your life insurance policy. It's quick and easy, just fill out one form to compare rates.
Term Life Insurance Quotes
Top Pick – JRC Insurance Group
JRC Insurance Group helps you shop, compare and save on life insurance. Regardless of your age or health background, we'll shop our 40+ insurance companies and find you affordable life insurance you need to protect your family and fit your budget. Compare the best life insurance rates for savings up to 73%. Get Your FREE Quote
Highly Recommended – Haven Life Insurance Agency
Get up to $2,000,000 of affordable term life insurance today
Apply online in under 20 minutes, start coverage today
Rated A++ by AM Best
Haven Life uses the information provided in your application to make an instant decision on your application. Healthy, qualified applicants (based on the information provided in your life insurance application) can be insured immediately with no medical exam while other applicants can receive immediate coverage pending a medical exam.
Applicants age 60-64 are eligible to apply for up to $1 million in coverage; subject to underwriting approval.  
Some qualified applicants (U.S. citizens up to the age of 59) will be able to finalize coverage without the need for a medical exam. The majority of applicants are still required to take a medical exam.  
Keep in mind: Issuance of the policy or payment of benefits may depend upon the answers given in the application and the truthfulness thereof.
30 Year Term Life Insurance Rates
Disclosure: Compensated Affiliate