5 Year Term Life Insurance No Medical Exam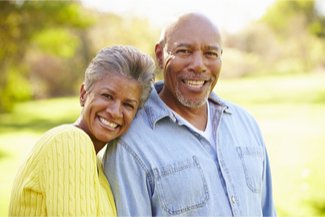 Do You Want to Buy a 5 Year Life Insurance Policy with No Medical Exam?
If so, you may be able to apply for a policy and start your coverage sooner than you think. Start your free quote.

First, let's review what five-year coverage is and how term insurance works.
Term Life Insurance
A term insurance policy provides the insured person with temporary life insurance protection lasting for a specific number of years.

That means, if the insured dies within the Policy Term, the Death Benefit is paid out by the insurance carrier to the Beneficiary of the policy, subject to the terms, conditions and exclusions stated in the life insurance contract.
The Owner of the life insurance policy selects the Beneficiary when applying for coverage. The owner may change the beneficiary at any time by completing the appropriate Change of Beneficiary Forms and sending them into the insurance company.
Death benefit proceeds are usually paid out free from any federal income tax.

5 Year Term Life Insurance
A five year term policy is temporary coverage lasting for a duration of 5 years.
This means, if the insured dies during the 5 year term of the life insurance policy, the death benefit is paid out.
However, if the insured is alive when the 5-year term expires, the life insurance coverage ends, with no payout of any benefits.
The insured may have the option to Renew the term policy for an additional 5 Year Policy Term at the time of expiration.
The renewal of your policy usually requires the owner of the life insurance to contact the insurance company before expiration to request renewal of coverage.
With Renewable Term Policies, the insured usually will not have to take a medical exam to prove insurability for the renewal policy; however, the premium will increase based on the insured's age at time of renewal.
No Medical Exam Term Life Insurance
A life insurance policy with no medical exam required means you won't have to take a physical examination; however, you will need to answer some medical questions about your health background.
Also, no medical life insurance policies usually cost more than plans that do require you to take a health check-up.
Although no exam plans are quicker and easier to get, there is an additional cost because the insurance company may end up insuring some applicants for coverage, who might not otherwise qualify for a policy that does require a health exam.
This is something to consider when choosing to purchase a life insurance policy, especially as it relates to your monthly premium and your family's budget.
Top Pick – Globe Life Insurance
Get FREE Information On How $1* Can Buy Up To $100,000 Globe Life Insurance For Adults Or Children
No Medical Exam – Simple Application.
No Waiting Period. Buy Direct.
Rates As Low As $3.49 Per Month.
The Globe Life Family Of Companies Has Over 16.8 Million Policies In Force.
No Phone Required. No Credit Required.
The Globe Life Family Of Companies Has Nearly $220 Billion Of Coverage In Force.
Globe Life Is Rated A (Excellent) By A.M. Best Company As Of August 2022.
5 Year Term Life Insurance No Medical Exam
Disclosure: Compensated Affiliate