$5000 Whole Life Policy
Are You Shopping for a $5,000 Whole Life Insurance Policy?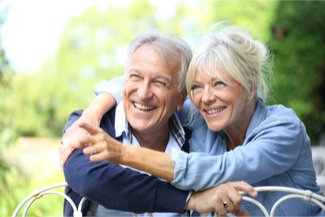 If so, you've come to the right place.
Today, it's quicker and easier than ever before to get $5,000 of whole life insurance.
This type of policy is best suited for people with health issues, cancer, COPD, HIV or AIDS, kidney failure, over age 60, or those who have had or need an organ transplant, or have been turned down for life insurance.
In addition, many people purchase a $5,000 whole life policy to provide funds needed to pay for their final expenses, including the cost of a funeral and burial.
It can be difficult to find life insurance with any of the health problems mentioned above, but there are insurers that offer guaranteed life policies.
$5,000 Guaranteed Issue Whole Life Insurance Policy Features
Guaranteed life insurance is a form of whole life coverage with premiums that remain level for your entire lifetime. 
The death benefit is graded, which means that it is not payable until after being insured for at least two years.
Here are some Common Features of Guaranteed Whole Life Plans:
Lifetime Life Insurance Protection with Level Premiums
Graded Death Benefits
Ages 45 to 85
Up to $25,000 of Life Insurance Coverage
$5,000 of Lifetime Life Insurance Coverage – How Do I Qualify?
Unlike a traditional life insurance policy, there is no doctor's exam and no health questions for you to answer. You just fill out an application for coverage and choose your beneficiary who will receive the proceeds from your policy.
Cost of $5,000 Life Insurance Policy 
What Does It Cost to Buy a Whole Life Plan with $5,000 of Insurance?
The price (premium) will depend on your current age, gender, and the insurance company.
If you have a health condition, then a guaranteed policy may be your best option.
You can get a quote today to find out how affordable it can be to get the lifetime life insurance protection you need.
There are several highly-rated insurance companies that offer $5,000 of whole life coverage, including Mutual of Omaha, Globe Life, AAA, AIG, Colonial Penn and MetLife, among others. 
How Does Whole Life Insurance Work?
Whole life insurance (also known as permanent life insurance) covers you for your entire lifetime with level premiums and a guaranteed return on your policy's cash value. 
Whole Life pays a death benefit on the death of the insured and also accumulates cash value. You may be able to take a loan from the cash value that builds inside your policy over time.
Whole life premiums are fixed, based on your age at the time your policy is issued, and usually do not increase with age. The insured normally pays premiums until death.
Whole life insurance is a life insurance policy which is guaranteed to remain in force for the insured's entire lifetime, provided required premiums are paid.
Usually, once you've been approved for coverage, your policy cannot be canceled by the insurer. Regardless of your health, the insurance will remain in force.
Who Needs Whole Life Insurance?
Our whole life insurance policies may be a good fit for people in a certain age range (50-85 is a common example) who want:
Lifetime Protection
Guaranteed Acceptance
A Level Premium Structure
Your beneficiaries will be able to use the death benefit of your whole life insurance policy any way they want, though many beneficiaries choose to use it to help pay for final expenses.
Have You Been Turned Down for Life Insurance?
If you have already applied for a life insurance policy and been turned down you may be wondering what options you have left to get insured.
We make it easy to apply for a guaranteed acceptance whole life insurance policy.

How Much Does a Funeral and Burial Cost?
The average funeral costs around $8,543 today. That is up significantly from about $6,000 from the turn of the 21st century. This figure is according to a recent survey conducted on behalf of the National Funeral Directors Association.
There are many contributing factors as to why funeral costs have risen, but the essential components of the funeral remain the same, including:
Burial Casket
Basic Services
Flowers
Embalming
Vault
Hearse
Grave Marker
Clothes or Shroud
Burial Plot
Whole Life Insurance Quotes
Top Pick – United of Omaha
United of Omaha offers guaranteed acceptance life insurance for people age 45 to 85. Choose $3,000 up to $25,000 of coverage. Rates start as low as $8.84 per month. There's no medical exam and no health questions. You cannot be turned down. You can get a quote and apply online now. START HERE to get a FREE Quote.
Your life insurance policy comes with a 30 day Risk-Free, Money-Back Guarantee
Whole Life Insurance for Seniors Age 50 to 85
Disclosure: Compensated Affiliate