Burial Insurance for Seniors in Texas
Are You a Senior Living in Texas and In Need of Burial Insurance?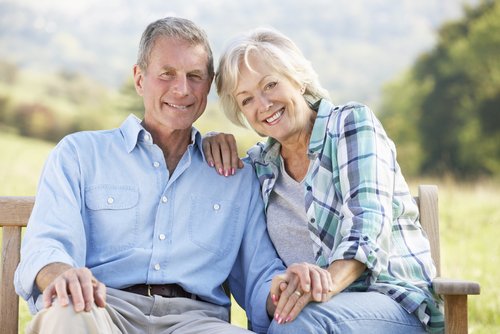 If so, it may be easier than you expected to get the coverage you need. In fact, even if you have health issues, or you have been turned down for life insurance form other insurance companies already, you can get insured for burial expense insurance.
If you are between 45-85 years of age, your approval for a policy is Guaranteed.
Whether you live in Dallas, Houston, San Antonio, Austin, Fort Worth, El Paso, Arlington, Corpus Christi, Plano, Laredo, or anywhere within the Great State of Texas, Seniors can get insured for Burial Insurance.
Burial Insurance for Seniors can help provide your loved ones with much needed financial help when they need it most.
According to the 2021 funeral price survey by the National Funeral Directors Association, the average cost of an adult funeral is $7,848.00. This is based on the most commonly selected items for a traditional funeral including a casket and vault.
How Would Your Family Pay for Your Final Expenses?
That's where burial insurance can help.
Mutual of Omaha offers people age 45 to 85 up to $25,000 of whole life insurance to help pay for your burial, funeral and final expenses. 
The proceeds from your insurance policy can be used for any purpose, including helping your surviving spouse or family members pay off your debt and pay for their living expenses.
Burial Insurance Quotes for Seniors
What are Burial Expenses?
They are costs related to your passing, such as, your funeral, burial, casket, memorial service, and other costs.
How Does Burial Life Insurance Work?
It's rather straightforward. You select the amount of insurance you need and apply for your policy. When purchasing coverage, you select the person or persons who will be beneficiary of your policy. 
That means, they receive the death benefit and can use this money to pay for your final expenses.
How Much Does Life Insurance for Burial Expenses Cost?
It can be affordable, or cost more for some people depending on how old you are when you buy your policy, and how much coverage you purchase.
How Much Insurance Can I Buy for a Burial?
Many insurers offer up to $20,000 or more of burial expense life insurance protection. And, if you need additional coverage, you may purchase a plan from more than one insurance carrier.
Do I Have to Take a Physical Exam to Buy a Policy?
No. In fact, some life insurance policies for burial expenses offer coverage with no health exam.
What If I Have a Pre-Existing Health Condition?
That's no problem. There are Guaranteed-Approval life insurance plans available to cover your burial costs.
What is Guaranteed Approval Life Insurance?
It's a type of permanent life insurance policy that provide lifetime protection. There's no medical examination required to get insured. And, you won't have to answer any questions about your health.
You are Guaranteed Acceptance If:
You are between ages 45 to 85, and 
You live in a state where the insurer is licensed to do business and offers the plan.
For example, Mutual of Omaha offers up to $25,000 of guaranteed issue life insurance for people ages 45 to 85. And, coverage is available to everyone in the USA except in Montana.
What If I Change My Mind Later?
There is no risk with this life insurance coverage. A 30-day free look period guarantees your satisfaction. If you change your mind within 30 days, any premiums paid will be fully refunded.
Guaranteed Approval Burial Life Insurance Provides:
From $2,000 to $25,000 of Life Insurance Protection
Guaranteed Approval for People Age 45 to 85
No Medical exam and No Health Questions Asked
No Decrease in Life Insurance Benefits
No Increase in Premiums
Builds Cash Value You Can Borrow Against
How Do I Get Started?
You simply request your free life insurance quote.
What Company Offers Life Insurance for Burial Coverage?
There are several insurance carriers that offer life insurance plans to help you provide for your final expense costs. Some of the leading insurers include Mutual of Omaha, Met Life, and Colonial Penn, among others.
Mutual of Omaha is rated "A+" Superior for financial strength by AM Best Company. The financial rating of your life insurance company is important because you want them to be around when the time comes to pay out on your life insurance policy.
Mutual of Omaha offers people ages 45 to 85 up to $25,000 of simplified life insurance coverage with no health exam required and no health questions asked.
If you are between 45 to 85 you cannot be turned down due to health reasons.
You can choose coverage from $2,000 up to $25,000 which will provide your family with the money needed to pay for your funeral, burial and final expenses and anything else they need. 
Every policy comes with a 30 day money-back guarantee. If you are not satisfied with your life insurance policy for any reason, simply return it within 30 days for a full refund of your money with no questions asked.
You can apply for a burial insurance policy for you and your spouse.
Burial Insurance Quotes
Top Pick – Mutual of Omaha
Mutual of Omaha offers guaranteed acceptance whole life insurance for people age 45 to 85. Choose $2,000 up to $25,000 of coverage. Rates start as low as $8.84 per month. There's no medical exam and no health questions. You cannot be turned down. You can get a quote and apply online now. START HERE to get a FREE Quote.
Your life insurance policy comes with a 30 day Risk-Free, Money-Back Guarantee
Life Insurance for Uninsurable People
Burial Insurance for Seniors in Texas
Disclosure: Compensated Affiliate