Buy Term Life Now 55
How to Buy Instant Term Life Insurance for 55 Year Olds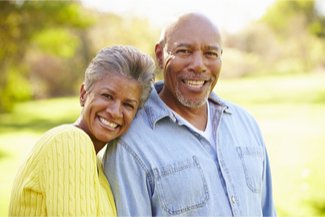 If you're 55 and looking to purchase immediate life insurance coverage you may have more options available to you than you might have expected. 
Actually, there are several insurers that now offer quick issue term life policies for people in their fifties.
In fact, some insurers may offer up to $500,000 or more of instant issue term insurance for 55 year olds.
However, before you choose a plan, you'll want to consider a few things first:
What is Your Budget?
How Much Life Insurance Do You Need?
How Long Do You Need Your Life Insurance to Last?
Budget
If you can't afford the policy, it makes no sense struggling to pay the premiums. Consider an amount of insurance you can afford to buy.
Amount of Coverage
Make sure you consider your debt, savings, income, monthly expenses, and future financial goals when determining how much life insurance to buy.
We recommend you use a life insurance needs calculator to assist you in deciding how much insurance protection you really need.
Duration of Coverage
How Long Do You Need Your Life Insurance to Last?
That will depend on your goals – what do you want your life insurance to accomplish and how long will that take?
For example, some people have children and want coverage until the youngest is supporting him or herself.
So, if your youngest child is 8, you may want term life coverage to last for at least 15 years, until your youngest is 23 and out of the house.
Instant Term Life Insurance Plans
What is Instant Term Life Coverage?
It's a type of temporary life insurance that begins providing you with insurance as soon as you are approved and have paid the first month's premium.
Term life is temporary life insurance lasting for a specific period of time.
Most term life plans offer coverage with a term of 10, 15, 20, 25 or 30 years in duration.
The longer your policy term, the higher your annual cost of life insurance.
How to Get Instant Term Life Protection
The process is simple compared to standard life insurance policies which require you to meet with an agent, get a physical, what for the labs results, have your policy underwritten, and find out if you are approved for coverage – which usually takes up to 4-6 weeks.
However, buying instant term life insurance is a whole other process – much easier.
You visit a life insurance website, fill out a quote request form, see your prices offered, apply for your life insurance policy, and find out if you are approved for coverage – all in as little as 30 minutes or less with some insurers. 
Others will notify you the same day to let you know if you are accepted for coverage.
Features of Instant Term Life Policies
Quick and Easy – Approved in as little as 15 Minutes
Up to $1,000,000 of Coverage
No Health Exam Needed
Same Day Coverage for Qualified Applicants
No Need to Meet with An Agent
No Lengthy Mailing Delays
What Companies Offer Instant Term Life for 55 Year Olds?
There are several life insurance carriers offering quick issue term life policies for people in their fifties, including Haven Life, Fidelity Life and Globe Life, among others. 
Keep in mind, you may purchase a policy from more than one life insurance company.
Top Pick – JRC Insurance Group
JRC Insurance Group helps you shop, compare and save on life insurance. Regardless of your age or health background, we'll shop our 40+ insurance companies and find you affordable life insurance you need to protect your family and fit your budget. Compare the best life insurance rates for savings up to 73%. 
JRC Insurance offers up to $2,000,000 of life insurance with no medical exam required.
You can get approval for your insurance policy in as little as 10 minutes to 2 days. JRC offers no exam life insurance for diabetics, too.
JRC offers some of the best rates on life insurance policies without any health exams required.
You can compare and choose from $25,000 to $2,000,000 of no exam life insurance coverage from several leading life insurance carriers through JRC Insurance Group.
Highly Recommended – Globe Life Insurance
Get FREE Information On How $1* Can Buy Up To $100,000 Globe Life Insurance For Adults Or Children
No Medical Exam – Simple Application.
No Waiting Period. Buy Direct.
Rates As Low As $3.49 Per Month.
The Globe Life Family Of Companies Has Over 16.8 Million Policies In Force.
No Phone Required. No Credit Required.
The Globe Life Family Of Companies Has Nearly $220 Billion Of Coverage In Force.
Globe Life Is Rated A (Excellent) By A.M. Best Company As Of August 2022.
Highly Recommended – Mutual of Omaha
Mutual of Omaha offers guaranteed acceptance whole life insurance for people age 45 to 85. Choose $2,000 up to $25,000 of coverage. Rates start as low as $8.84 per month. There's no medical exam and no health questions. You cannot be turned down. You can get a quote and apply online now. START HERE to get a FREE Quote.
Your life insurance policy comes with a 30 day Risk-Free, Money-Back Guarantee
Disclosure: Compensated Affiliate