Can I Buy Life Insurance for My Wife?
If you're married and have considered your financial plan for your family's future, you may be wondering "Can I buy life insurance for my wife?"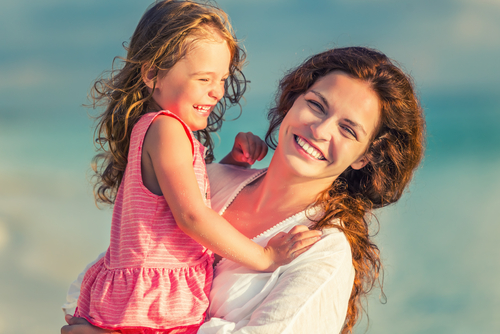 It's a common question many husbands ask themselves at some point in time. Whether you are newlyweds, starting a family, have children, or you're planning for retirement.
The answer is "Yes". You can purchase life insurance on your wife. 
Buying life insurance for your wife may be a good idea, unless you are independently wealthy, or you make enough money to cover all costs to replace your wife's efforts for your family and her income.
The fact is, your wife would be very costly to replace when you consider everything she does for you and your family. Just imagine, should the unexpected happen, how would you get by without all of the things your wife does for you and the kids? 
Buying Life Insurance on Your Wife
In order to purchase life insurance on someone else, you need the following:
Insurable Interest
The Person's Permission
The Person's Signature on the Application for Life Insurance
*NOTE: Some insurers may or may not require the spouse's signature.
What is Insurable Interest?
Insurable interest means you either rely on someone else for financial support, or that you would lose out financially if that person were to die.
Insurable Interest exists between spouses, parents and their children, business partners, and life partners, among others.
How Much Life Insurance to Buy on Your Wife
Let's consider your needs to protect your family by purchasing life insurance on your wife who is a homemaker. 
Your wife takes care of the family, including:
Shopping for Groceries, Clothing and Necessities
Housekeeping – Cleaning and Taking Care of the Home
Doing the Laundry
Cooking the Meals
Doctor's Appointments
Child Care
Running errands
Cost to Replace Your Wife's Efforts: 
Now, to hire someone to come into your home, perform all of the tasks mentioned above, would likely cost more than $500 per week, which is $26,000 per year.
If Your Wife Works
Now, also consider any income your wife brings in to your family if she works. The average salary for a full-time worker is in excess of $40,000. 
The national average wage for 2016 is $48,642.15*
Source: Social Security Administration.
See how quickly it adds up. So, to pay someone to replace your wife's care for the family may cost at least $26,000 or more per year. And, to replace her income may be over $40,000 a year. 
Now, what if the kids are young and you need this help for several years?
That could mean $26K X 10 years, which would be $250,000. And another $40,000 X 10 years, which would be $400,000. Making a total of $650,000.
Then, there's the additional cost of saving for the kids to go to college on one income.
And, the cost of final expenses including funeral and burial costs for your wife, which average around $8,750.
Once you start adding it up there is definitely a need for life insurance on your better half.
It's just a matter of how much life insurance you need on your wife, and for how many years – usually until the kids are grown-up and on their own, and your home mortgage loan is paid off.
How Much Life Insurance to Buy on My Wife?
If she is a non-working spouse it is a bit more complicated. Estimate the cost of replacing her services as a homemaker and mother and factor that into your total amount of life insurance coverage needed.
The current economic culture of married couples usually means both spouses work to maintain a household which has long term debt like a home mortgage, medium term debt like auto loans and short term credit card debt, too. 
The house hold also includes future financial obligations like college planning, weddings and retirement. Establishing the total debt load and future obligations as well as the total earning power of your spouse is the beginning reference point for determining the right amount of coverage.
If your spouse is a working spouse, she should consider enough life insurance to cover her outstanding debts and a multiple of her income to replace lost earnings on her death.
If your spouse works outside the home, it may be a good idea to use the same type of calculations that you used to determine how much life insurance you should get.
For example, 10 times your annual income annual income. If there are some things that she does that you would not be able to take over, but would need to hire out, you should add the cost of those fees into her coverage amount for life insurance.
If she is a full-time homemaker, most life insurance companies will limit her amount of coverage to the same amount as you have. That is actually a good amount for her to get, as you may need to relinquish part of your annual income to care for your family, if she should pass away. At the very least, you will have the added expense of child care while you are at work.
In order to determine the right amount of life insurance to buy on your wife you'll want to use a life insurance needs calculator which asks you some basic questions and gives you an accurate estimate of how much life insurance is needed based on your specific situation. 
Click Here to Use a Life Insurance Needs Calculator
How Many Years of Life Insurance Protection Do I Need on My Wife?
You'll want to consider how long you expect to have a need for life insurance on your wife.
So, you'll want to take into account how many years until your kids are grown-up and out of the house, how long until the mortgage is paid off (if you have a mortgage), and how long before you start your retirement.
Basically, how long will she be a homemaker, and how long will you rely on her income.
Many young families may need life insurance for a duration from 15 to 25 years, or more.
Term life insurance plans offer you the option of purchasing coverage for a period of 10, 15, 20, 25 or 30 years, to fit your family's specific needs.
Life Insurance Quotes
Top Pick – JRC Insurance Group
JRC Insurance Group helps you shop, compare and save on life insurance. Regardless of your age or health background, we'll shop our 40+ insurance companies and find you affordable life insurance you need to protect your family and fit your budget. Compare the best life insurance rates for savings up to 73%. Get Your FREE Quote.
Highly Recommended – Mutual of Omaha
Mutual of Omaha offers guaranteed acceptance whole life insurance for people age 45 to 85. Choose $2,000 up to $25,000 of coverage. Rates start as low as $8.84 per month. There's no medical exam and no health questions. You cannot be turned down. You can get a quote and apply online now. START HERE to get a FREE Quote.
Your life insurance policy comes with a 30 day Risk-Free, Money-Back Guarantee
Can I Buy Life Insurance for My Wife?
Disclosure: Compensated Affiliate