Can I Buy Life Insurance Online?
Learn How to Buy Life Insurance Online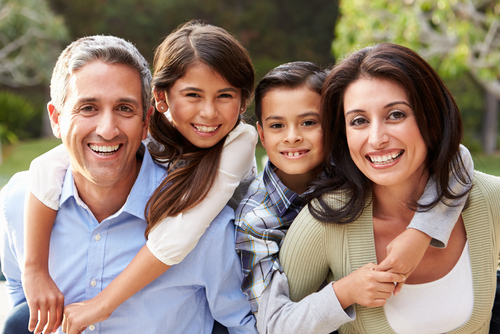 Do You Want to Purchase a Life Insurance Policy over the Internet?
If so, you've come to the right place.
Did You Know That There are Several Insurance Carriers Offering Consumers the Option of Purchasing Their Life Insurance Policies Direct Online?
And, if you qualify for coverage, you can even begin your life insurance today.
And, best of all, rates are affordable and coverage is provided through a safe, secure insurer rated "A++" (Superior) by AM Best for financial strength.
The policies even come with a 10-day money-back guarantee, so there's no risk to you.
 Tips for Buying Life Insurance Online
Be Honest – Answers all questions truthfully when requesting your quote and applying for coverage.
Financial Strength Ratings – Check the financial strength rating of the insurance company.
Rate Guarantee – Confirm how long your premium is guaranteed to stay the same and not increase.
Compare Rates – Get quotes from multiple insurers to help you find the most affordable plan that meets your needs.
Factors to Consider
Type of Policy – Term life insurance or permanent life insurance?
Amount of Coverage – How much life insurance do you need and what is the maximum amount of coverage offered?
Duration of Coverage – How long do you need your insurance to last and what durations of coverage are available?
Pricing – How competitive are the prices offered? Do the premiums quoted fit your budget for the type and amount of insurance you need?
Which Insurers Offer Life Insurance You Can Buy Online?
The internet has made it easy for insurance companies to make available the purchase of insurance direct online.
There are hundreds of insurers that now offer life insurance over the internet.
However, not all allow you to purchase your policy direct online and start your coverage in less than a day or two.
Leading Providers of Direct Purchase Life Insurance
JRC Insurance Group
Globe Life Insurance
Mutual of Omaha
Each of these insurance carriers offer a simplified approach to the purchase of life insurance policies by allowing consumers to buy a policy over the internet without having to take any physical examination.
And, the three insurers listed above are financially secure and offer you the option of starting your insurance policy in less than 24 hours. 
You can request a free quote from each of the insurance companies listed below to compare pricing and coverage available.
Top Pick – JRC Insurance Group
JRC Insurance Group helps you shop, compare and save on life insurance. Regardless of your age or health background, we'll shop our 40+ insurance companies and find you affordable life insurance you need to protect your family and fit your budget. Compare the best life insurance rates for savings up to 73%. 
JRC Insurance offers up to $2,000,000 of life insurance with no medical exam required.
You can get approval for your insurance policy in as little as 10 minutes to 2 days. JRC offers no exam life insurance for diabetics, too.
JRC offers some of the best rates on life insurance policies without any health exams required.
You can compare and choose from $25,000 to $2,000,000 of no exam life insurance coverage from several leading life insurance carriers through JRC Insurance Group.
Highly Recommended – Globe Life Insurance
Get FREE Information On How $1* Can Buy Up To $100,000 Globe Life Insurance For Adults Or Children
No Medical Exam – Simple Application.
No Waiting Period. Buy Direct.
Rates As Low As $3.49 Per Month.
The Globe Life Family Of Companies Has Nearly 17 Million Policies In Force.
No Phone Required. No Credit Required.
The Globe Life Family Of Companies Has Over $224 Billion Of Coverage In Force.
Globe Life Is Rated A (Excellent) By A.M. Best Company As Of August 2023.
Highly Recommended – Mutual of Omaha
Mutual of Omaha offers guaranteed acceptance whole life insurance for people age 45 to 85. Choose $2,000 up to $25,000 of coverage. Rates start as low as $8.84 per month. There's no medical exam and no health questions. You cannot be turned down. You can get a quote and apply online now. START HERE to get a FREE Quote.
 You life insurance policy comes with a 30-day Risk-Free, Money-Back Guarantee.
NOTE: Recommended for anyone ages 45 to 85 who needs "guaranteed approval" life insurance whether you have been denied coverage, have health problems, or you are uninsurable. This coverage may be good for seniors and those who need life insurance to pay for their final expenses, including funeral and burial costs.
Can I Buy Life Insurance for My Adult Children?
Can I Buy Life Insurance on My Spouse?
Can I Buy Life Insurance for Myself?
Can I Buy Life Insurance Online
Disclosure: Compensated Affiliate