Can You Buy Multiple Term Life Insurance Policies?
If you're shopping for term life insurance you may be wondering, "How Many Term Life Insurance Policies Can I Have?"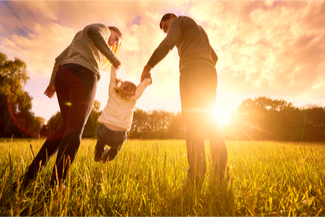 The answer may surprise you. Is it one, two, three or more?

Actually, there is no limit to the number of term insurance policies you may own.
That's right, you can have more than one term policy.
How can this be? Well, your life insurance needs may increase over time as your financial responsibilities increase. So, you may want to buy another life insurance policy to provide added protection for your family.
Or, you may already own a term life insurance policy, but maybe you need a lot more life insurance at a lower price, so you might want to purchase an additional term life plan to meet your growing needs.
Can You Have Multiple Term Life Insurance Policies?
Yes, you can have multiple policies from the same or different life insurance companies.
Example: For example, you could have a permanent life insurance policy and also a term life policy for your short-term needs. Or, you could have two separate term life policies for different durations to meet your specific short term needs.
You can have as many term life insurance policies as you wish, as long as you qualify financially for the total amount of insurance coverage you own.
Sometimes, it can be more cost effective to take out several term life policies, especially if you only need a small portion of the coverage for a very long time.
However, sometimes it's better to combine term policies, such as:
If you used to smoke and no longer would be charged smoker rates;

If the industry premiums are lower now than they were when you purchased your policy;

If you had a health condition in the past that has since been resolved; or

If you are paying policy fees on several term policies and can save money by combining all your coverage into one life insurance policy.
Multiple Term Life Policies Example:
Yes, you can have multiple Term Life Insurance policies.
Let's say you purchased a 20-year Term policy of $200,000 when you were in your early 20's.
Now you're in your 30's, have a spouse and a couple of children, and need more coverage to protect your family.
You do not need to give up the excellent rate you have locked in on your current $250,000 policy. You can simply add a new policy to it. 
So, you may want to purchase a new 20-year policy to cover your growing family until the kids are grown up and out of the house.
Example: You own a home and you are married with young children.
Buy a 30 year $600,000 term life policy to protect your mortgage and replace your income.
Buy a 20 year $300,000 term life policy to provide for your kid's college education
In addition, you may want to purchase a term life policy on your spouse to replace his/her income, or to pay someone to perform all of the work he/she does for the family.
Term Life Insurance Policies and Amount of Coverage
A life insurance company might question your motives for taking out too many life insurance policies, especially if your current financial situation does not back the overall cost of your insurance.
Basically, the issue for life insurance companies isn't how many policies you own, but rather the total amount of life insurance coverage you have compared to your income, assets and financial responsibilities.
As long as you can pay the premium, there is no limit to how many life insurance policies you may own.
When purchasing more than one policy, remember to keep a master copy of all the information in a safe place (safety deposit box or fireproof safe) so when you pass away your family will know exactly where to find the insurance policies.
Simply put, there is no legal limit to how many life insurance policies a person can own, nor how many of each type. It appears current Legislation does not exist that restricts the number of life insurance products a person can buy.
Owning More Than One Life Insurance Policy
The ability for a person to own more than one life insurance policy allows people with limited funds to slowly buy additional life insurance policies as their available income increases over time.
At first you may not have the money to buy the amount of life insurance you really need. So, over time, you can increase your coverage as your income increases, to meet your actual need for life insurance.
Buying More Than One Term Policy at a Time
Currently there appear to be no laws prohibiting a person from buying multiple life insurance policies, but you may run into some difficulties in obtaining more than one life insurance policy at the same time.
Life insurance applicant information is submitted to the Medical Information Bureau (MIB), and all insurance companies research a new customer's files prior to issuing a new policy for life insurance.
Someone trying to buy more than one life insurance policy at the same time, or multiple life insurance policies within a short time span, may raise concerns within the insurer's underwriting department which may lead to delays or even rejection of your application for coverage.
Amount of Term Insurance You Can Buy 
I addition, there currently appears to be no laws restricting how high of a death benefit an applicant for life insurance can buy.
Placing a value on a person's life is a matter of opinion, and there are several accepted methods used within the life insurance industry to determine what is considered an appropriate level of coverage.
Most life insurance companies have their own policies regarding limits on death benefits for life insurance.
A person who applies for a life insurance policy with a death benefit higher than what the insurance company deems normal and ordinary may have to provide further documentation or explanation for the request.
The idea is that the insurer does not want you to be over-insured. Insurers consider your annual income and life insurance needs when approving the amount of life insurance they may offer you.
Why Buy More Than One Term Life Policy?
There are many reasons that may arise for adding an additional life insurance policy based on increased needs.
For example, the birth of a new child creates a significant financial liability for parents. Or, you may buy a new home with a larger mortgage you want protected by your life insurance policy.
Term Life Insurance Quotes
Top Pick – JRC Insurance Group
JRC Insurance Group helps you shop, compare and save on life insurance. Regardless of your age or health background, we'll shop our 40+ insurance companies and find you affordable life insurance you need to protect your family and fit your budget. Compare the best life insurance rates for savings up to 73%. Get Your FREE Quote
Highly Recommended – Globe Life Insurance
Get FREE Information On How $1* Can Buy Up To $100,000 Globe Life Insurance For Adults Or Children
No Medical Exam – Simple Application.
No Waiting Period. Buy Direct.
Rates As Low As $3.49 Per Month.
The Globe Life Family Of Companies Has Nearly 17 Million Policies In Force.
No Phone Required. No Credit Required.
The Globe Life Family Of Companies Has Over $224 Billion Of Coverage In Force.
Globe Life Is Rated A (Excellent) By A.M. Best Company As Of August 2023.
Can You Buy Multiple Term Life Insurance Policies
How Many Life Insurance Policies Can You Have
Can I Buy Life Insurance on My Adult Child?
Disclosure: Compensated Affiliate