Does Life Insurance Cover Funeral Expenses?
Are you wondering Does Life Insurance Cover Funeral Expenses?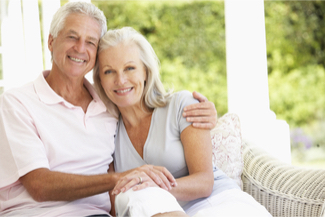 If you are pre-planning for your funeral expenses and considering the purchase of life insurance you may be wondering about your life insurance policy providing the money to pay for final expenses, such as, a funeral, burial, and other related costs.
Life insurance pays out a death benefit to the person or persons you choose, they are called "beneficiaries" of your life insurance.  The money received by the beneficiary from your life insurance can be used for any purpose; such as, paying for funeral costs.
So, if you want to have your spouse or children pay for your funeral expenses from your life insurance policy, you could ask them to do so by using the money from your life insurance plan. However, it is up to them when they receive the money, how they wish to use it.
Life insurance proceeds usually go directly to the beneficiary without any federal income tax.
What does an Average Funeral Cost?
According to a 2021 survey of funeral directors, the average cost of a funeral is $7,848. 
Source: National Funeral Director's Association
What is Funeral Insurance?
Funeral Insurance is a type of life insurance plan that provides the money necessary to pay for your funeral, and related expenses, such as, your burial and casket, etc.
Funeral plans usually offer a limited amount of life insurance up to $25,000 and there is no medical examination required to qualify.
Funeral life insurance offers a simplified approval process where you can get a quote and apply online for your life insurance.
Top Pick – Mutual of Omaha
Mutual of Omaha offers guaranteed acceptance funeral insurance for people age 45 to 85. Choose $2,000 up to $25,000 of coverage. Rates start as low as $8.84 per month. There's no medical exam and no health questions. You cannot be turned down. You can get a quote and apply online now. START HERE to get a FREE Quote.
Your life insurance policy comes with a 30 day Risk-Free, Money-Back Guarantee
How to Buy Funeral Insurance for Your Parents
Does Life Insurance Cover Funeral Expenses
Disclosure: Compensated Affiliate