Globe Senior Life Insurance
Globe Senior Life Insurance

Are You a Senior In Need Of Life Insurance You Can Afford For Your Family?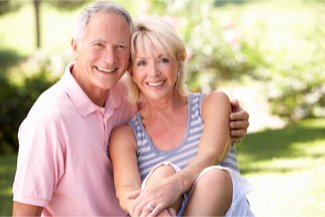 If so, Globe Life can help you get the coverage you need.
With Globe Life the entire life insurance buying process is simple – You just request your free information online in a minute. 
You can get an instant price quote.
And, there's no waiting period or physical examinations required, you just answer a few simple yes/no health questions.
You may choose from $5,000 to $50,000 of life insurance coverage.
Your first month's premium is just $1*.  After that, your rate is based on your current age and the amount of life insurance you select.
Globe Life and Accident Insurance Company currently insures over 4.4 million policyholders across the U.S.A. Globe Life was founded in 1951.

With Globe Life you may apply online or through the mail.  There is no agent to meet with, you can purchase your coverage direct from the carrier. And there is no credit card required.
Globe Life is headquartered in McKinney, TX
Globe Life was established in 1951 and is rated "A" (Excellent**) by A.M. Best Company for financial strength (as of 7/21).
Globe Senior Life Insurance
Senior life insurance policies from Globe Life can help provide for your own unique life insurance needs.
Life insurance plans for seniors can help you protect your personal assets and provide funds to assist in paying for your final expenses, which may include the cost of your funeral, burial, memorial service, headstone, casket and other related costs. 
With Globe there are several options available to help meet your personal needs and up to $50,000 of coverage for seniors over age 59.
And, it's easy for you to qualify for a senior life policy. There is no medical exam; all you have to do is answer a few yes/no health questions.
And, after you are issued your life insurance policy it cannot be cancelled or reduced if you develop a health problem as long as your premiums are paid on time.
Many seniors choose to purchase a life insurance plan that will provide enough coverage to pay for their final expenses, burial and funeral.
According to the American Association of Retired Persons (AARP), funerals and burials are among the most expensive purchases older Americans make in their lifetime.
Funeral costs in the U.S.A. average over $6,500 but Social Security death benefits only provide $225 to cover your final expenses.
Naturally, most people don't want to put that kind of financial burden on their loved ones.
Also, many seniors may incur medical bills or other outstanding debts that will need to be immediately addressed upon their passing. This is important because your family may have to wait a long time to receive any money from your estate. 
Meanwhile, your loved ones could be responsible for paying your outstanding debts and other expenses you leave behind after your death.
Probate is a process that freezes your assets and can take a long time, anywhere from six to eighteen months.
After probate, any further debts that are still outstanding will be either taken from your estate or inherited by your loved ones.
As a result, they may have to borrow the money or take the necessary funds from their savings.
However, there are no restrictions on how your beneficiaries may use the proceeds from your senior life insurance policy.
The money can be used for any expense, and it's paid free of federal income tax to your love ones.
Therefore, the financial stress of paying for your funeral and burial costs will not burden your family.
Furthermore, if you have a spouse, consider that he or she will only receive a portion of your social security after your death.
Since that may affect your spouse's standard of living, the option of purchasing a senior life insurance policy may offer protection against the stress of having to move in with your adult child.
A Seniors life insurance plan is more than just a way to pay for the cost of your funeral, it also offers you peace of mind knowing your loved ones won't have to experience financial distress of trying to pay for your final expenses.
Life Insurance for a Sick Senior | Senior Care Plan
Disclosure: Compensated Affiliate