Guaranteed Life Insurance No Health Check
Can I Buy Guaranteed Life Insurance with No Health Check Up?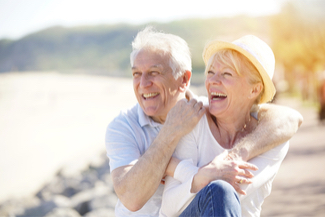 Yes. There are life insurance plans available that offer Guaranteed Approval for anyone who meets the age requirement to qualify for coverage. 
We're living in a New World today, with a pandemic around the world named Coronavirus or COVID-19. 
And many of us are worried about the future and looking to make sure we have life insurance to help provide some financial security for our family, and provide funds to pay for our final expenses, when the time comes.
However, if you're a senior citizen, or maybe you have a pre-existing health condition, you may be looking to purchase a Guaranteed Issue life insurance policy.
What is Guaranteed Life Insurance?
Well, it's a type of permanent life insurance policy that provides you with guaranteed lifetime protection. 
But, most importantly, it Guarantees your Acceptance for coverage, no matter if you have health problems, or have been turned down for life insurance from other insurance companies.
With guaranteed acceptance life insurance plans, you are guaranteed approval for a policy regardless of your health. 
If you meet the age requirements for approval you can get insured.
Age Requirements for Approval
The age requirement to get insured with guaranteed plans will vary by insurance carrier.
Some providers offer guaranteed insurance for people ages 45-75, 40-80, or even 45-85.
Is a Medical Exam Required?
No. There is no physical examination required to get life insurance with guaranteed approval.
Are there Any Health Questions Asked?
No. You won't have to answer any questions about the status of your health, or your health history.
How Much Does Guaranteed Life Insurance Cost?
It depends on your age, gender and the amount of life insurance you want to buy.
However, some plans start for as low as $10 a month, or less. Get a FREE Quote.
How Much Guaranteed Coverage Can I Buy?
That depends on the insurer you choose to purchase coverage from, as some offer higher amounts of life insurance with guaranteed acceptance that others. 
However, you can buy a policy from more than one insurer if you choose to do so.
For example, Mutual of Omaha offers up to $25,000 of coverage while Colonial Penn offers up to $20,000.
Can I Buy Guaranteed Insurance for My Spouse? 
Yes, if you are married, you may purchase a guaranteed issue policy on your spouse, too.
What If I Change My Mind?
No problem. Each guaranteed policy comes with a risk-free, money-back guarantee which varies by state and insurer.
For example, Mutual of Omaha offers a 30-day Free Look period, which means you have 30 days to review your policy and return it to the insurance company for a full 100% refund of all premiums paid should you decide you do not want the life insurance.
Which Insurers Offer Guaranteed Issue Policies?
There are several carriers that now offer guaranteed life plans, including but not limited to:
United of Omaha
Colonial Penn
AARP/NewYork Life
MetLife
AIG
AAA Life
Vantis Life
Guaranteed Life Insurance Quotes
Top Pick – Mutual of Omaha
Mutual of Omaha offers guaranteed acceptance whole life insurance for people age 45 to 85. Choose $2,000 up to $25,000 of coverage. Rates start as low as $8.84 per month. There's no medical exam and no health questions. You cannot be turned down. You can get a quote and apply online now. START HERE to get a FREE Quote.
Your life insurance policy comes with a 30 day Risk-Free, Money-Back Guarantee
Highly Recommended – Met Life
Met Life offers guaranteed acceptance life insurance for people age 45 to 75. Choose $2,500 up to $20,000 of coverage. Rates starts as low as $10 per month. There's no medical exam and no health questions. You cannot be turned down.
Life Insurance No Medical Exam or Questions
Guaranteed Life Insurance No Health Check
Disclosure: Compensated Affiliate