How Much Life Insurance Can You Buy?
If you're considering the purchase of a life insurance policy you may be wondering how much coverage you can buy.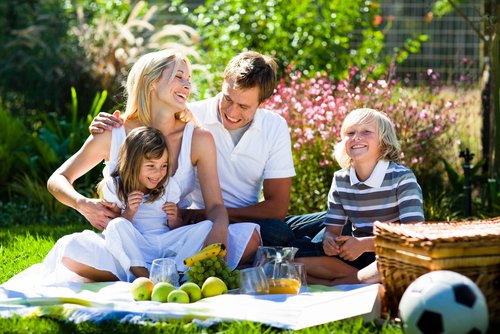 However, the more important question may be – How much life insurance do you need to protect the ones you love?
When considering the correct amount of coverage to buy you'll want to think about what you want your life insurance policy to accomplish. 
For instance, do you want to replace your income for your family? 
Or, maybe you want to provide your spouse with enough money to pay off the home mortgage.
Or, maybe you want to provide enough money to cover the cost of college for your kids, and allow your family to maintain their current lifestyle, if you should pass away.
Life insurance can help you accomplish many goals, but most importantly, it can provide your loved ones with the financial security they need, in case you are no longer there to provide for them.
Several Factors Impact the Amount of Life Insurance You Can Buy
Your Age
Your Health
Your Budget
The Total Amount of Life Insurance You Already Own
How Much Life Insurance You Qualify to Purchase 
Usually, an insurance carrier will allow you to purchase up to 10-20 times your annual income in life insurance.
So, if you earn $50,000 per year, you may be able to purchase up to $1,000,000 or coverage.
However, they will ask on the application for coverage – how much life insurance do you already own?
That's because, they don't want you to be Over-Insured. This may give rise to you possibly committing suicide so your family will get the life insurance payout.
Suicide is excluded if it occurs within 2 years of the time you started your life insurance policy. In some states, the suicide exclusion is one year.
How Much Life Insurance Do You Need?
The quickest and easiest way to decide how much insurance you need is to use a needs calculator. Use our helpful life insurance needs calculator to assist you in determining your need for coverage.
How Much Life Insurance Can You Afford?
You may find that life insurance is much more affordable than you expected. In fact, most people over-estimate the cost of life insurance policies.
You can compare free life insurance quotes to find out how far your budget will go in purchasing you the amount of insurance you need.
Term Life Insurance Explained
Term life is by far the most affordable coverage you can buy, because it is temporary, lasting up to 30 years. Whereas, permanent life insurance lasts your entire lifetime, but costs up to 5-10 times more for the same amount of life insurance compared to term life.
Many people may not need life insurance to last for more than 30 years, as they would have enough money saved by that time to pay for their final expenses, and their kids will have grown up and be on their own. 
With term insurance, you can select coverage to last for the period of time you need protection – 5, 10, 15, 20, 25 or 30 years. With term life, you're only paying for life insurance while you need it, and you're getting insured at a much lower price.
How Much Life Insurance Do You Qualify to Buy?
You can apply online for a no exam life insurance policy today in about 15 minutes. If approved, you may begin your insurance immediately.
Life Insurance Quotes
Top Pick – JRC Insurance Group
JRC Insurance Group helps you shop, compare and save on life insurance. Regardless of your age or health background, we'll shop our 40+ insurance companies and find you affordable life insurance you need to protect your family and fit your budget. Compare the best life insurance rates for savings up to 73%. Get Your FREE Quote.
Highly Recommended – Mutual of Omaha
Mutual of Omaha offers guaranteed acceptance whole life insurance for people age 45 to 85. Choose $2,000 up to $25,000 of coverage. Rates start as low as $8.84 per month. There's no medical exam and no health questions. You cannot be turned down. You can get a quote and apply online now. START HERE to get a FREE Quote. 
Your life insurance policy comes with a 30 day Risk-Free, Money-Back Guarantee
How Much Life Insurance Can You Buy?
Life Insurance for People Age 50 to 85
Disclosure: Compensated Affiliate