Immediate Death Benefit Life Insurance
Are You Looking to Buy Life Insurance with Death Benefits That Start Immediately?
If so, it may be much easier to get the coverage you're looking for than you expect.
However, first let's review how Immediate coverage works compared to Graded death benefit coverage that does not kick-in until after you have been insured for at least a couple of years.
Types of Life Insurance Coverage
Immediate Death Benefits Life Insurance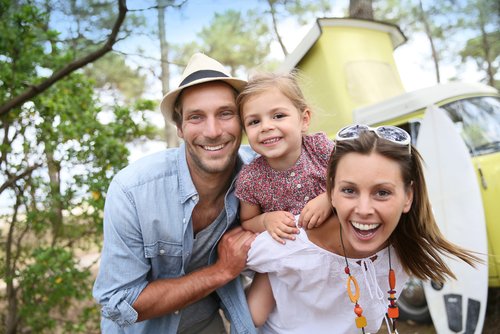 How Does Immediate Coverage Work?

It's simple. You apply for a policy and get approved (if qualified).
You select a payment option, make your first premium payment, and your life insurance coverage begins immediately.
These plans may be term insurance or permanent insurance. Many instant-issue, immediate coverage life insurance plans are term life insurance and offered with online applications.
In fact, one highly rated insurance carrier offers up to $2,000,000 of affordable term life insurance which you can apply for online in minutes, and if approved, you can start your full life insurance coverage immediately. 
NOTE: These plans are for healthy individuals between the ages of 20 to 60.
Graded Death Benefits Life Insurance
How Does Graded Benefit Coverage Work?
This type of coverage is a little more complicated.
Graded death benefit means once you are insured, you have coverage, but it is limited to the premiums you pay, plus a certain amount of interest on those premiums, should you die before you have been insured for a period of 2 (or 3) years, depending on your life insurance contract 
Once you have been insured for at least 2 (or 3) years, if you were to die, the full death benefit is paid out to your beneficiary.
These plans are usually referred to as Guaranteed Issue life insurance and they guarantee your approval for coverage if you meet the age requirements. Request a Free Quote Now.
NOTE: These plans are usually an option of last resort. If you have been turned down or are considered uninsurable. Some plans offer guaranteed approval for people ages 45 to 85.
What is Life Insurance Death Benefit?
A person typically purchases a life insurance policy to secure a death benefit made payable to the survivors of the insured once he is no longer living. Insurance companies offer a total death benefit for whatever amount is deemed appropriate by the insured as long as the policy is in force and premiums are paid. 
Who Needs Immediate Death Coverage?
Usually, those people looking for immediate coverage have a specific need that must be met right away, including:
Buying a New Home – Need Mortgage Protection
Getting Married – Income Replacement Protection
Starting a Family – Protection to Replace Your Income
Planning for Final Expenses – Burial, Funeral and Medical Costs
Health Issues – You Have Developed Health Problems and Need Life Insurance
Remember, if you are healthy and between ages 20-60, then a simplified-issue term life insurance policy providing immediate coverage may be a good option.
However, if you have serious health issues, or have been turned down by other insurers, if you are between the ages of 45-85, guaranteed issue life insurance with graded death benefits may be a good option. Get a Free Quote.
Is Life Insurance Taxed Upon Death?
In most cases, the proceeds from a life insurance death benefit are not taxable, so your beneficiaries should get the full amount available under your policy.
There are certain circumstances in which life insurance benefits may be taxable, but generally they apply only to permanent life insurance plans, such as whole life, or to individuals with very large estates.
When Life insurance is Not Taxable
One of the major benefits of life insurance is that the proceeds (death benefits) are rarely taxable, including in the following:
Payouts to Beneficiaries: The main reason to buy life insurance is to provide a payout to your beneficiaries after your death. Beneficiaries will not have to pay taxes on what they receive, unless the proceeds become part of your estate and your estate is large enough to be taxable (more on that below).
Payouts to Spouses: Even when an estate is large enough to be taxed, payouts to spouses are excluded from estate taxes.
Surrender Payouts: If you decide you no longer want your permanent life insurance policy, you can "surrender" it and receive a lump sum. You won't owe taxes as long as the surrender payout is less than what you paid in.
Cash Value Gains: In addition to providing a payout if you die, permanent life insurance policies build cash value over time. The gains in the cash value account are not subject to income tax.
Dividends: Mutual life insurance companies, which are owned by policyholders, may give some money back to policyholders each year in the form of dividends. These dividends are not taxable as long as the amount isn't more than you've paid in premiums.
How Does Life Insurance Protect in Death?
Life insurance covers most causes of death and will pay out a death benefit to provide financial protection to your family in cases of natural death, accidental death, murder, or suicide, subject to the terms, conditions and exclusions stated in the life insurance policy. 
The death benefit will cover any expense that the beneficiary needs it for; such as, mortgage, replacement of insured's income, living expenses, healthcare, payment of debts, college savings, or funeral expenses. Your beneficiary can use the proceeds from your life insurance as he or she sees fit. Life insurance can help provide your loved ones with the financial security they need for their future, if you are no longer there to provide for them financially.
Is Death Benefit the Same as Life Insurance?  
Providing a Death Benefit is the Original Purpose of Life Insurance, although some plans build cash value savings, the original purpose is to provide a death benefit to beneficiaries upon the death of the person insured by the policy. Many people buy life insurance to replace their income for their family.
Some Life insurance policies (permanent) offer both a death benefit for the beneficiary after the insured passes away, and a cash value savings component that can be used by the policyholder while still alive.
A death benefit is a tax-free payout to a beneficiary after the insured has passed away. The benefit is payable provided that the insurance policy is active (In Force) and all premiums have been paid up-to-date.
Whatever portion of the cash value that has not been used at the time of the policyholder's death may be added to the death benefit, and paid out to the beneficiary.
How Life Insurance Payouts Work
Gather Information – Find the insured's life insurance policy.
Contact Insurance Company – Call the insurer to request the needed paperwork in order to file a death claim.
Fill Out Claim Forms – And include a certified copy of the death certificate.
Wait for a Reply from Insurer – Once the insurer receives all necessary documents, they will review the claim and make a decision about any payout due.
Usually, your claim should be processed and the death benefit paid out  to you within one month after submitting all necessary claim forms. Some insurance companies say it takes as little as 10-14 days for the average, uncontestable death benefit claim.
Life Insurance Death Benefit Options
If your claim is approved, the insurance company will typically provide multiple options for payment of the death benefit. 
You may elect to receive the benefits all at once in a lump sum payment, or receive them over time through monthly or annual payments.
Using an annuity system (installment payments to you over time) can allow the policy to collect interest, but this interest is generally taxable. 
Life Insurance Not Paying Death Benefits
Although you fully expect to receive the death benefit after making your claim, there are times when the claim may be denied. 
Insurance companies may attempt to find reasons to delay or deny your claim for payment of death benefits.
This is especially common when the policy was purchased within the past two years. 
During the Contestability Period, Errors, Misrepresentations, or Omissions can void the life insurance policy altogether, and suicide is generally not covered if it occurs within the first two years of being insured. 
Within this period (two-year contestable period), insurers will frequently delay claims in order to conduct a thorough investigation of the insured's medical records. 
Even outside of this two-year window, insurers may deny your claim due to non-payment of premiums or for violations of arbitrary, overly specific provisions stated in the life insurance contract. 
If your claim has been unjustly delayed or denied, you may choose to contact an experienced life insurance lawyerfor a free consultation.
Primary Reasons Insurance Company May Not Pay the Death Claim
There are common reasons that a life insurer may question or deny paying out a death benefit claim:
Failure to Pay Premiums on Time, Resulting in Lapse of Coverage. The main reason a company will deny a death benefit is because coverage is not in force on an individual upon which the claim is made. Sometimes people let their insurance policies expire and don't inform their beneficiaries of the lapsed coverage.
Insured Lied or Made a Material Misrepresentation on the Application. In life insurance, the 2 things that affect pricing are your Age and Health. If he said he was 40 instead of 45 on the application, they may not cancel the policy, but they may subtract the additional premium due from the benefit amount.
Insured's Cause of Death was Not Covered by The Policy. Although exclusions have been disappearing from life insurance policies in recent years, most policies still exclude suicide within the first 2 years of coverage and certain accidental deaths, such as during the commission of a felony. Older life ins. policies may exclude death during military service, aviation, acts of war, dangerous activities such as scuba diving and mountain climbing, and health perils such as Cancer or HIV.
Insured's Family or Heirs Failed to Provide the Necessary Documentation. What you're most likely to encounter is the paperwork requirement, including a certified copy of the Death Certificate.
How to Receive the Life Insurance Death Benefit
The insurance company pays the death benefit as a tax-free transfer to named beneficiaries once the insurer is made aware of the death of an insured, receives all necessary paperwork, and reviews the claim, policy exclusions, and cause of death.
Life Insurance Quotes
Top Pick – JRC Insurance Group
JRC Insurance Group helps you shop, compare and save on life insurance. Regardless of your age or health background, we'll shop our 40+ insurance companies and find you affordable life insurance you need to protect your family and fit your budget. Compare the best life insurance rates for savings up to 73%. Get Your FREE Quote. 
Highly Recommended – Mutual of Omaha
Mutual of Omaha offers guaranteed acceptance whole life insurance for people age 45 to 85. Choose $2,000 up to $25,000 of coverage. Rates start as low as $8.84 per month. There's no medical exam and no health questions. You cannot be turned down. You can get a quote and apply online now. START HERE to get a FREE Quote.
Your life insurance policy comes with a 30 day Risk-Free, Money-Back Guarantee
Immediate Death Benefit Life Insurance
Disclosure: Compensated Affiliate