Instant Mortgage Life Insurance Online
What is Instant Mortgage Life Insurance Online?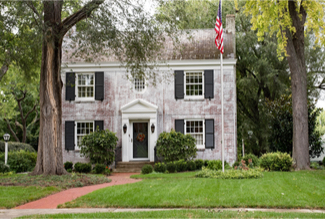 Instant mortgage life insurance online is protection to pay off your outstanding mortgage loan that you can purchase online today without any medical exam, just a few health questions.
Mortgage life insurance is a type of insurance meant to repay your mortgage if you die.
When the policy begins, the amount of coverage is equal to the amount of your mortgage loan.
Each year coverage amount decreases in line with your outstanding mortgage owed. If you die, the proceeds are paid directly to the mortgage company.
There is another option available that pays the proceeds directly to your beneficiary (your family).
The amount of your mortgage term life insurance does not decrease with your mortgage. And, your family can use the proceeds pay for the mortgage, living expenses, or as needed.
Level term life insurance for 10, 15, 20 or 30 years is now commonly purchased to provide protection to pay off your mortgage. It allows greater flexibility than traditional mortgage life insurance.
Also, level term life insurance offers coverage that does not decrease each year, but your rates stay the same. And, your beneficiaries will receive the proceeds free from federal income tax.
Level Term Life Insurance makes more sense for your Mortgage Protection for the following Reasons
Instant protection for your mortgage starting today.
No medical exam required to qualify for coverage, just answer a few medical questions.
Coverage that will pay off your mortgage in case of your death.
Your family receives the life insurance, not the mortgage company.
The life insurance amount does not decrease.
Instant Mortgage life insurance offers you up to $2,000,000 of Level Term Life Insurance protection for 10, 15, 20 or 30 years years.
You can apply for coverage and get approved today, if you qualify. There's no medical exam, just a few health questions.
Coverage is available from a leading life insurance company Rated A+ "Superior" by AM Best Company for financial strength.
If you qualify, you may begin your mortgage life insurance coverage starting today.
Top Pick – JRC Insurance Group
JRC Insurance Group helps you shop, compare and save on life insurance. Regardless of your age or health background, we'll shop our 40+ insurance companies and find you affordable life insurance you need to protect your family and fit your budget. Compare the best life insurance rates for savings up to 73%. 
JRC Insurance offers up to $2,000,000 of life insurance with no medical exam required.
You can get approval for your insurance policy in as little as 10 minutes to 2 days. JRC offers no exam life insurance for diabetics, too.
JRC offers some of the best rates on life insurance policies without any health exams required.
You can compare and choose from $25,000 to $2,000,000 of no exam life insurance coverage from several leading life insurance carriers through JRC Insurance Group.
Instant Mortgage Life Insurance Online
Mortgage Insurance No Physical Exam
Disclosure: Compensated Affiliate