Is Guaranteed Life Insurance a Good Option?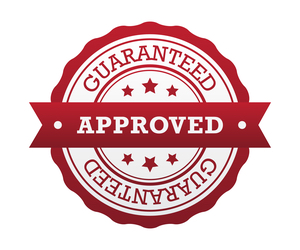 With each passing day, more and more people are confronted with their own mortality, and look to life insurance as a way to provide for their loved ones upon their death.
However, many people are finding it difficult to get insured for life insurance.                                                                                           
Whether you are elderly, have a pre-existing health condition, or just don't meet the guidelines for approval to get insured – If you find yourself in this position, guaranteed issue coverage may be right for you, or for your aging parents who don't have enough money saved up to cover the cost of their burial, funeral, and other final expenses.
How Much Do Final Expenses Cost?
According to a recent survey conducted on behalf of the NFDA (National Funeral Directors Association), costs related to your funeral and burial can be around $8,700.
How Much are Social Security Burial Benefits?
Usually, the benefit for a lump sum payment from your social security is $255 for burial costs.
How Much Guaranteed Life Insurance Can I Buy?
It depends on the insurance company you apply to for coverage; however, plans usually offer up to a maximum of $20,000 of insurance.
There is one highly-rated insurance company that offers up to $25,000 of guaranteed approval coverage. But, you may be able to purchase a guaranteed issue policy from more than one insurer, if you need more protection.
What is a Guaranteed Issue Life Insurance Policy?
Guaranteed issue insurance is a type of life insurance policy that you cannot be denied coverage on, hence the name "Guaranteed Issue". 
There are a few things you should know about this type of insurance.
Guaranteed issue life insurance, funeral insurance, burial insurance, and final expense life insurance are all the same type of insurance policy.
It's often meant for those who may have been denied coverage previously, or have serious health issues.
Guaranteed acceptance policies are designed so that surviving loved ones can pay for the deceased's final expenses, such as a funeral, burial, and hospital bills.
Guaranteed issue premiums will never increase.
A guaranteed issue life insurance policy accumulates cash value over time, from which you may take a loan.
Guaranteed issue plans have significantly lower death benefit amounts compared to term life or permanent life policies.
There is no health examination or medical questionnaire required for guaranteed approval coverage. The only factor that is really taken into consideration is the age of the insured. Because of this, guaranteed life premiums are higher per thousand than most other types of life insurance policies.
Benefits are limited within the first two years. This is called a Graded Death Benefit Period. What this means is that if the insured person dies within the first two years of buying the policy, for any reason other than an accident, the beneficiary usually only receives the total amount of what was paid in premiums, and maybe an interest rate paid on those premiums. (This can vary by insurer).
What is the Difference Between Regular Life Insurance and Guaranteed Issue Life Insurance?
Term Life Insurance
Term life is temporary life insurance lasting for a specified number of years. It provides protection which you may outlive. And, if your health changes in the future, you may find yourself without life insurance when you need it most. If you are alive when your policy expires, there is no payout, and you may be unable to get insured again, at that time.
Term plans are usually available to qualified applicants between the ages of 20 to 75.
Not everyone will qualify for a term policy, it depends on your health and your age.
Guaranteed Issue Life Insurance
Guaranteed issue policies provide lifetime protection, as long as you keep paying your premiums on time.
With guaranteed plans, you will not have to take any health exam, and there's no medical questions for you to answer.
As long as you meet the age requirements for approval, you are guaranteed acceptance.
Some plans offer guaranteed issue coverage for people between the ages of 45 to 85 (50-75 in NY).
How Much Does Guaranteed Acceptance Life Insurance Cost?
The premium charged for a guaranteed life policy will depend on your age, gender, and the amount of insurance you buy. Get a Free Quote.
Recap of Guaranteed Approval Life Insurance:
If you're between 45 and 85 years old (50-75 in NY), you can be accepted for guaranteed issue coverage regardless of your health.
There are no medical exams to complete or health questionnaires to fill out.
Coverage lasts your entire lifetime.
Cash value accumulates within the policy.
You may take a loan from the cash value accumulation in your policy. 
If you are considering the purchase of a guaranteed issue life insurance policy, you may be wondering if it's the right option for you.
But for those who need some form of life insurance and have serious health issues, guaranteed issue life insurance is a good option to consider.
The best part about guaranteed issue life insurance is that, if you can afford the premiums, the insurance company will accept your application.
What is Guaranteed Issue Insurance? 
Guaranteed issue life insurance is a policy that provides cash benefits to a beneficiary upon the death of the person who is insured. The insurance company will offer this policy to any applicant, regardless of his or her past or present health concerns.
Who Is Guaranteed Issue Life Insurance For?
Here are some of the more common groups of people who find guaranteed issue insurance policies to be a good option:
Seniors or Elderly People
Anyone Between the Ages of 45 to 85 (50-75 in NY)
Those Considered Uninsurable
People with Serious Health Problems
People Who Have Been Turned Down for Life Insurance
People Who Need Insurance to Pay for Their Final Expenses – Burial and Funeral.
Guaranteed Life Insurance Quotes
Top Pick – Mutual of Omaha
Mutual of Omaha offers guaranteed acceptance whole life insurance for people age 45 to 85. Choose $2,000 up to $25,000 of coverage. Rates start as low as $8.84 per month. There's no medical exam and no health questions. You cannot be turned down. You can get a quote and apply online now. START HERE to get a FREE Quote.
Your life insurance policy comes with a 30 day Risk-Free, Money-Back Guarantee
Highly Recommended – Met Life
MetLife offers guaranteed issue life insurance for people age 45 to 75. Choose $2,500 up to $20,000 of coverage. Rates start as low as $10 per month. There's no medical exam and no health questions. You cannot be turned down. 
Is Guaranteed Life Insurance a Good Option?
Disclosure: Compensated Affiliate