Life Insurance Blood Test
Learn How Blood Tests for Life Insurance Work and
How to Get Insured without any Blood Testing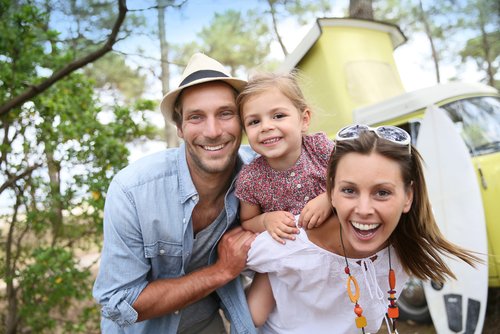 A Life Insurance Blood Test is performed for the purpose of evaluating the risk to the life insurance company of offering you life insurance protection.
Many life insurance companies require a blood test if you answer "Yes" on the application to questions related to drug use.
In addition, a blood test and physical exam may be required if you are over a certain age, or requesting more than $100,000-$250,000 of life insurance coverage.
There are many possible reasons for differences in test results of a blood test for life insurance. Consult with your personal Physician for a diagnosis of any medical condition. If you have any questions or concerns about the blood test results, contact your personal Physician.
Many people ask themselves, "Do I have to take a blood test to buy life insurance?"
The simple answer is "No". There are insurers that offer life insurance without a blood test.
What's Tested for in a Blood Test for Life Insurance?
Glucose
Glucose is a measure of your blood sugar level. Blood sugar levels may vary depending upon the time of your most recent meal. High levels of blood sugar may occur in people with diabetes.
Fructosamine Glycated Albumin (AGP)
Hemoglobin A1C
Fructosamine and glycated albumin tests estimate your average blood sugar levels over a 2-3 week period prior to the blood draw and testing of your blood. Hemoglobin A1C (not performed on all applicants) is a test for estimating your average blood sugar over the preceding 4-6 weeks. Higher levels may be seen in people with diabetes.
Blood Urea Nitrogen (BUN)
Creatine
Blood urea nitrogen and creatine tests are tests of kidney function. High levels of urea nitrogen and creatine may occur in people who have kidney disease, but there are other possible causes, too.
Alkaline Phosphatase
Alkaline phosphatase is an enzyme found primarily in bone and liver. Higher levels of alkaline phosphates may occur in people with certain bone or liver diseases, but higher levels may occur in adolescents and pregnant women.
Total Bilirubin
Bilirubin is produced by the liver, primarily as a breakdown product of red blood cells. Higher levels of bilirubin may occur with certain benign congenital metabolic conditions, but may also be seen in blood disease or liver diseases.
SGOT (AST)
SGPT (ALT)
Gamma Glutamyltransferase (GGT)
SGOT, SGPT, and GGT are all enzymes that are primarily produced in the liver, but may occur in blood cells, muscle tissue, and other tissues. Higher levels of these enzymes in your blood may occur in a variety of liver disorders, as well as other conditions.
Total Protein
Albumin
Globulin
Albumin and globulin are two types of proteins that circulate in the bloodstream. Total protein includes both albumin and globulin. Blood protein levels can be abnormal in a wide variety of conditions.
Life Insurance with No Blood Test
Top Pick – JRC Insurance Group
JRC Insurance Group helps you shop, compare and save on life insurance. Regardless of your age or health background, we'll shop our 40+ life insurance companies and find you affordable life insurance you need to protect your family and fit your budget. Compare the best life insurance rates for savings up to 73%. 
JRC Insurance offers up to $2,000,000 of life insurance with no medical exam required.
You can get approval for your insurance policy in as little as 10 minutes to 2 days. JRC offers no exam life insurance for diabetics, too.
JRC offers some of the best rates on life insurance policies without any health exams required.
You can compare and choose from $25,000 to $2,000,000 of no exam and no blood test life insurance coverage from several leading life insurance carriers through JRC Insurance Group.


Highly Recommended – Globe Life Insurance
Get FREE Information On How $1* Can Buy Up To $100,000 Globe Life Insurance For Adults Or Children
No Medical Exam – Simple Application.
No Waiting Period. Buy Direct.
Rates As Low As $3.49 Per Month.
The Globe Life Family Of Companies Has Over 16.8 Million Policies In Force.
No Phone Required. No Credit Required.
The Globe Life Family Of Companies Has Nearly $220 Billion Of Coverage In Force.
Globe Life Is Rated A (Excellent) By A.M. Best Company As Of August 2022.
Life Insurance No Medical Exam or Questions
Term Life Insurance with No Blood Tests
Disclosure: Compensated Affiliate