Life Insurance Cost Calculator
Calculating the Cost of Your Life Insurance Plan
Are You Ready to Shop for Life Insurance?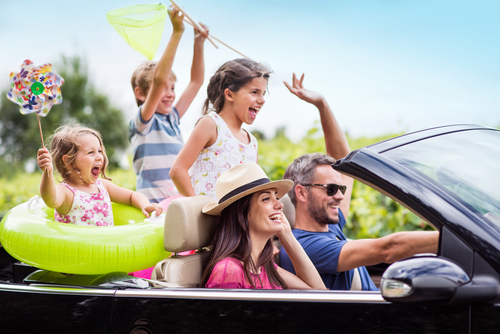 Whether you're just getting started or ready to compare and buy a policy today, figuring out how much you need and what it'll cost you will help ensure you're making the right choice when purchasing your life insurance plan. 
Use our free life insurance calculator and tips below to calculate the cost of your policy and help save you time and money.
How Much Does Life Insurance Cost?
Premium is the cost of your life insurance policy. The premium is determined by multiplying your rate per $1,000 of coverage times the amount of life insurance you buy.
For Example: a $250,000 with a rate of $2
This means you would pay $500 per year ($2 X 250) for $250,000 of life insurance coverage. 
Your rate for life insurance is determined by considering your age, gender, health, type of life insurance policy, tobacco use, driving record, occupation, hobbies, height-to-weight ratio, lifestyle, and other relevant risk factors, to determine your life expectancy – how long you are expected to live.
How to Use the Life Insurance Cost Calculator 
Step 1: State – Choose Your State in Which You Live.
Step 2: Term Period – 10, 15, 20, 25, 30 years, or lifetime coverage.
Step 3: Date of Birth – Fill in the date you were born.
Step 4: Gender – Choose male or female.
Step 5: Tobacco Use – Yes or No.
Step 6: Health Class – Select the health class that best describes your current health.
Step 7: Face Amount – Choose the amount of life insurance you want.
Step 8: Click on "Display Quotes". Once you click on Display Quotes you will instantly see the lowest prices available from more than 45 of the leading life insurance companies in the USA. 
Things to Consider:
Age: Rates increase approximately 8-10% each year you put off buying.
Gender: Women generally tend to pay less than men for equivalent life insurance policies.
State of Residence: Where you live has a slight impact on your rates.
Term Length: The term is how long your policy lasts. A good rule of thumb is choosing a term that matches your longest financial obligation (like your mortgage).
Coverage Amount: Most people need 10-15 times their annual income to cover the financial needs of their family.
Once you've completed these steps, you'll receive your estimated policy costs. 
Most financial planners suggest covering your longest financial obligation but you do have the option to choose term life and whole life insurance.
You can buy more than one life insurance policy to meet your specific needs.
While whole life insurance policies accumulate cash value inside your policy over time, whole life prices are usually 5-10 times more expensive than term life insurance. 
Most people opt for term life and look into other means of investing and growing the money they saved by not choosing a whole life plan.
Amount of Life Insurance to Purchase
How Much Life Insurance Do I Need?
Before we had quick and easy life insurance need calculators available online to help us figure out how much life insurance to buy, the first step in getting life insurance was to sit down with a financial adviser or insurance agent and complete life insurance needs analysis worksheet to determine just how much coverage someone needed.
A Life Insurance Needs Analysis Includes:
Adding up your current total debts, monthly living expenses and income, 
Multiplying them by the number of years your family would need support, and 
Adding any extra financial obligations like college tuition.
Subtracting your current assets, 
Subtracting the value of any life insurance policies you already own (like group life insurance coverage you may have through work), and 
Subtracting any future assets like social security benefits.
The remaining number is the Coverage Gap — the dollar amount your family would need to be financially comfortable if you should die. 
This is the coverage amount you should select as the Death Benefit of Your Life Insurance Policy.
The amount of time your family will require coverage is called the Term, or duration of your term life insurance policy.
Two Key Factors to take into account when determining your life insurance needs: 
First, the payment your Beneficiaries receive is tax-free, so you can use your after-tax (take-home) pay to calculate your income replacement needs. 
Second, remember that the death benefit gets paid upfront, but your beneficiaries won't use it all at once. 
Much of it can be invested, and the rate of return can provide additional income to make the benefit last longer. However, you'll also want to consider the inflation rate over a 20- or 30-year term.
If you're looking for a quick answer to how much life insurance you'll need, use our life insurance coverage calculator below:
Life Insurance Coverage Amount Calculator
The Cost of Life Insurance Explained
The good news is that most people overestimate the cost of a term life insurance policy by at least 200% to 300%. 
There are a number of Key Factors that determine your life insurance premium, including the following:
Age: Life insurance is cheaper when you're young, and increases approximately 8-10% per year.
Gender: Men pay a higher rate per $1,000 of life insurance compared to women, because men have a shorter life expectancy.
Health: Any health conditions or unhealthy habits like smoking make life insurance more expensive.
Tobacco Use: Smokers are charged a higher rate (usually 3-5 times more) than non-smokers, because smokers have a shorter life expectancy.
Coverage Amount: The bigger the death benefit you select, the higher your premiums.
Term: A 30-year policy costs a bit more than a 20-year term policy.
A healthy 30-year old male who purchases a 20-year term life policy with a $500,000 death benefit can expect to pay approximately $30.00 monthly.
How Do Insurance Carriers Calculate Life Insurance Rates?
The primary unit for figuring out a life insurance rate is the rate per thousand (cost per $1,000 of life insurance), which can vary depending on which factors influence it (age, gender, tobacco use, etc.).
For example, if the rate is $2 per $1,000 and an applicant chooses $25,000 in coverage, the monthly premium will be $50. ($2 x 25 = $50).
How to Get The Best Rates on Life Insurance?
No one wants to spend more on life insurance than necessary, that's why you should consider the following tips when shopping for life insurance: 
Choose Term over Permanent – Term insurance costs a lot less than permanent policies. Permanent coverage may cost up to 5-10 times more than term.
Compare Multiple Quotes – Rates can vary quite a bit between insurance carriers.
Use a Needs Calculator – Use a life insurance need calculator to help you determine how much coverage to buy, instead of paying higher premiums for more life insurance than you actually need.
Selecting a Term – Shorter terms have lower rates, so choose wisely when selecting the duration of your policy term. You may be able to choose coverage for a period of 10, 15, 20, 25 or 30 years.
Pay Annual Premiums – Paying your premiums monthly will cost more overall because a service fee is added for the additional payment processing compared to only paying your premiums once per year.
Stop Smoking – Smokers life insurance premiums are usually 3-5 times higher than non-smokers for the same amount of insurance.
Get Healthy – Improve your diet and exercise. People with high cholesterol and/or those who are overweight or obese will pay a higher rate for their life insurance protection.
Compare Life Insurance Quotes
Top Pick – JRC Insurance Group
JRC Insurance Group helps you shop, compare and save on life insurance. Regardless of your age or health background, we'll shop our 40+ insurance companies and find you affordable life insurance you need to protect your family and fit your budget. Compare the best life insurance rates for savings up to 73%. Get Your Free Quote.
Term Life Insurance Calculator | Life Insurance Quotes
Apply for Life Insurance Online
Life Insurance Cost Calculator
Disclosure: Compensated Affiliate