Life Insurance Elderly Parents
How to Get Life Insurance for Elderly Parents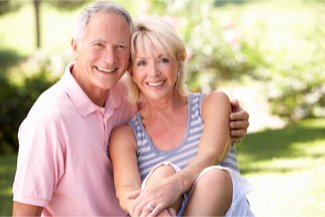 Are you looking to get life insurance policies on your elderly parents?
If so, it may be easier than you expected.
Actually, any adult child may qualify to buy life insurance on their parents, because children have an "Insurable Interest" in their parents.
And, insurable interest in the person you want to insure is the requirements of insurance companies in order for one person to buy life insurance on another person.
So, now that we know you can buy life insurance on your parents, how do you go about it?

Get a FREE Quote for Life Insurance
Well, you'll want to select the insurance plan that meets your needs, for example, why do you want to buy the life insurance – to provide for your parent's final expenses, burial and funeral costs?
Once you determine the goal you want to accomplish for your parents' life insurance, you can consider which policy and insurer may accomplish that goal.
You'll want to take into consideration the following factors when selecting the right life insurance plan and insurance carrier:
How much life insurance is available?
How much will the life insurance cost?
 What is the financial strength rating of the insurance company?
When do "full death benefits" begin – immediately or after 2 years of being insured?
Are premiums guaranteed to remain the same or will they ever increase?
Do life insurance benefits remain level, or will they ever decrease?
Is it permanent life insurance protection that builds cash value from which you may take a loan?
Basically, most guaranteed issue life insurance plans have the following characteristics:
Provide permanent life insurance for your entire lifetime.
Approval is guaranteed for anyone meeting the age requirements.
Build cash value from which you may take a loan.
Premiums will not increase.
Life insurance coverage will not decrease.
Which companies offer guaranteed approval life insurance plans?
There are several very good, financially secure insurance carriers that offer guaranteed life insurance plans.
Some of the well-known insurance carriers include Mutual of Omaha, Metlife and Colonial Penn, among others.
What is the difference among insurers offering guaranteed approval plans?
Mainly, the difference among insurance company offers for guaranteed life insurance will be:
Pricing,
Amount of coverage offered,
Age requirements, and
Financial Strength rating of the Insurer.
Life Insurance Quotes
Top Pick – Mutual of Omaha
Mutual of Omaha offers guaranteed acceptance whole life insurance for people age 45 to 85. Choose $2,000 up to $25,000 of coverage. Rates start as low as $8.84 per month. There's no medical exam and no health questions. You cannot be turned down. You can get a quote and apply online now. START HERE to get a FREE Quote.
Your life insurance policy comes with a 30 day Risk-Free, Money-Back Guarantee
Cremation Insurance for Seniors
Life Insurance Elderly Parents
$5,000 Life Insurance Policies

Disclosure: Compensated Affiliate