Life Insurance for Elderly Parents Over 80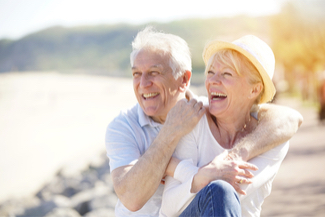 Are Your Parents Over 80 Years Old and Need of Life Insurance? 
If so, you've come to the right place. Today, it's quicker and easier than ever before to get life insurance for elderly people over eighty years old.
Today more and more people are using the internet to shop for their life insurance on with many life insurers offering coverage online. 
Several insurers now offer "Guaranteed Acceptance" life insurance policies available for older people which means you cannot be turned down due to any health issues.
Whether you are 45 or 85 years old, you can find the coverage you need without the hassles of traditional life insurance policies.
You can request a free quote for affordable life insurance from a highly-rated insurance company right from the comfort of your home, any time of the day or night.
You don't have to meet with an insurance agent, you don't have to sit through a high-pressure sales pitch, and there is no obligation to buy a policy.
What is Guaranteed Approval Life Insurance?
It is a type of whole life insurance that guarantees your acceptance for coverage.
You cannot be denied a policy if you meet the age requirements. The life insurance policy lasts your entire lifetime.
There's no doctor exam needed, and you won't have to answer any questions about the status of your health.
What are the Age Requirements for Approval?
It depends on the insurance company. For example, Mutual of Omaha offers guaranteed issue policies for people ages 45 to 85 (50-75 in NY). 
How Much Coverage Can I Buy?
Usually, guaranteed policies offer up to $20,000-$25,000 of coverage.

With Mutual of Omaha, you may choose from $2,000 up to $25,000 of life insurance.
How Much Does It Cost?
The cost of life insurance for an elderly person will depend on the person's gender and the amount of life insurance needed.
However, rates for guaranteed life insurance start as low as $8.84 per month. Request your free life insurance quote.
Can I Buy Life Insurance for My Parents?
Yes.
There are a few important things to consider when buying life insurance for your elderly parents.
In order to buy life insurance on your parents, you may need the following:


Your parent's permission.
Your parent's signature on the application for life insurance.
In addition, in order to purchase life insurance on someone else (your parents) you are required to have an "Insurable Interest" in the people you wish to insure.
Insurable Interest Exists Between:


Parents and their Adult Children
Spouses
Family Members
Business Partners
Which Insurance Carriers offer Life Insurance for Elderly Parents?
There are many insurance companies offering senior life insurance plans you can purchase for your elderly parents.
Some of the Leading Providers of Senior Life Insurance Plans include:
Colonial Penn
AARP/New York Life
Gerber Life
How Insurable Interest Works


Insurable interest means you stand to lose financially if the person you want to insure dies, or you rely on that person for some means of financial support.
Insurable interest does exist between parents and their adult children - YES you can buy life insurance on your parents.
Why Should I Buy Life Insurance for My Parents?
If you buy life insurance on your parents, you can name yourself as beneficiary of their life insurance policies. 
Many adult children choose to purchase life insurance policies on their parents for the following reasons:
To Pay for Parent's Final Expenses – Funeral and Burial Expenses
To Pay Off Parent's Hospital Bills
To Pay Off Parent's Credit Card Debt
To Leave Money for Your Parent's Grandchildren – College Education
To Pay off Parent's Home Mortgage Loan
What If I Change My Mind?
With Mutual of Omaha there's a 30-day money-back guarantee. So, if you decide you are not satisfied with your policy you can return it to the insurance company within 30 days of your purchase and receive a full refund of all premiums paid. There is absolutely no risk to you.
Can the Insurance Company Cancel My Parents' Coverage If Their Health Changes? 
No. The insurance company cannot cancel your parents' life insurance policies if their health changes after you purchase their policies.
The only way they can cancel the life insurance is if you stop paying the premiums, or you contact the life insurer and request that they cancel the coverage.
Life Insurance Quotes


Top Pick – Mutual of Omaha
Mutual of Omaha offers guaranteed acceptance whole life insurance for people age 45 to 85. Choose $2,000 up to $25,000 of coverage. Rates start as low as $8.84 per month. There's no medical exam and no health questions. You cannot be turned down. You can get a quote and apply online now. START HERE to get a FREE Quote.
Your life insurance policy comes with a 30 day Risk-Free, Money-Back Guarantee
Life Insurance for Elderly Parents over 80
Cremation Insurance for Seniors
Disclosure: Compensated Affiliate