Life Insurance for Elderly Parents
How to Get Life Insurance for Elderly Parents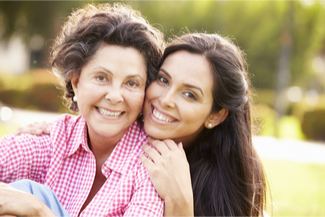 Many people like you wonder if they can take out a life insurance policy on their mom or dad, or both parents.
"Yes", you can buy life insurance on your parents.
You just need to demonstrate that "Insurable Interest" exists between you and your parents. 
Demonstrating insurable interest in your parents is easy, because you will most likely suffer some financial loss in the event of their death.
Insurable Interest does exist between adult children and their parents.

Get a Free Quote for Life Insurance
Because your parents are most likely senior citizens, the price will be higher, but if you compare prices from several insurers you may still find affordable rates, since pricing for life insurance policies varies by insurance company. 
If your parents are in good health, without any major health problems, the cost of life insurance for them will be more affordable.
How to Get The Best Life Insurance Rates on Your Parents
Comparing rates from several different companies is the only way to make sure you are getting the most affordable rate on your parent's life insurance plans.
And, it's quick and easy to compare multiple life insurance price quotes from several of the leading insurance companies.
Sometimes, quotes may vary by hundreds of dollars per year when comparing pricing between two or more insurers. So, by comparing multiple life insurance quotes you can find the cheapest price and save some money.
Why You May Need To Purchase Life Insurance
Policies On Your Parents
There are many reasons adult children like you choose to insure their Mom and Dad.
But, the most common reason is to provide money to pay for your parent's final expenses, including their funeral and burial costs.
This is usually a life insurance plan with a low amount of coverage. Final expense insurance plans typically provide from $2,500 up to $25,000 of coverage and don't require a medical exam.
In fact, most final expense life insurance policies are guaranteed issue, which means there's no health questions asked and you cannot be turned down due to any health problems.
If your parents don't have any life insurance or any savings to pay for their funeral and burial costs, you may want to purchase at least $7,500 of coverage for each of them, since the average cost of a funeral including related expenses is around $7,848.
No one wants to suffer the financial stress of paying for burial and funeral costs while they are mourning the loss of a parent.
You can get affordable coverage without any hassles, from a highly-rated life insurance company.
Life Insurance Quotes
Top Pick – JRC Insurance Group
JRC Insurance Group helps you shop, compare and save on life insurance. Regardless of your age or health background, we'll shop our 40+ insurance companies and find you affordable life insurance you need to protect your family and fit your budget. Compare the best life insurance rates for savings up to 73%. Get Your FREE Quote.
Highly Recommended – Mutual of Omaha
Mutual of Omaha offers guaranteed acceptance whole life insurance for people age 45 to 85. Choose $2,000 up to $25,000 of coverage. Rates start as low as $8.84 per month. There's no medical exam and no health questions. You cannot be turned down. You can get a quote and apply online now. START HERE to get a FREE Quote.
Your life insurance policy comes with a 30 day Risk-Free, Money-Back Guarantee
Where Can I Buy Life Insurance on My Parents?
Life Insurance for Elderly Parents
Disclosure: Compensated Affiliate