Life Insurance Over 50
How to Buy Life Insurance for People over Age 50
Are You Over 50 Years Old and In Need of Life Insurance?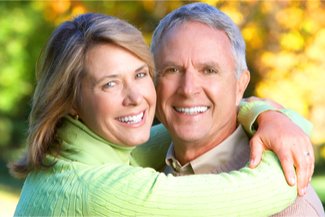 If so, you may be wondering where you can find the best life insurance plan, at the best price, to meet your needs, and fit your budget.
Today, everyone is eligible for Life Insurance protection. Regardless of your health conditions, tobacco usage, age, or employment, there's a life insurance policy for you.
You can request free life insurance quotes that will save you time and money. You can compare the lowest prices from more than 40 of the top life insurance companies, offering you affordable protection.
With the kids finally grown up and on their own, and those retirement years on the horizon, those who belong to the Baby Boomer generation may be considering over 50's life insurance quotes. And coverage.

Comparing life insurance quotes and choosing a plan can make sure your loved ones are provided for after you're gone.
Some of the reasons to invest in a term life insurance policy are more than obvious.
Even though a Boomer's children may now be adults, they may also still be in school, or not completely financially independent. 
A rock-solid term life insurance policy can take the worry out of the "what will my children do without me?" question by providing the financial security to make sure our child's college education is paid for and a Boomer's spouse, children and parents are financially secure. 
Which Insurance Companies offer Over Age 50 Life Insurance?
There are many insurance companies across American which offer life insurance for people over age 50. Some of the leading life insurers offering coverage include Globe Life, Prudential, FidelityLife, MassMutual, Liberty Mutual, and MetLife.
By comparing quotes, you may save up to 50% or more on your life insurance policy
It's quick, it only takes a few minutes.
It's easy, just fill out one form.
There's no obligation, you decide if you like your quotes – if so you can request an application.
Or, you can ask for more information. It's that simple.
Tips for Buying Life Insurance After Age 50
Compare Multiple Life Insurance Quotes – Rates may vary between companies. Some insurers may charge you hundreds of dollars less per year for your life insurance.
Term Options – Choose the term you need coverage for – 5, 10, 15, or 20 years.
Premium Payment Options – Compare quotes for payment options of monthly, quarterly, and annually. Paying once per year may save you money.
Financial Strength Rating – Choose an Insurer rated "A" Excellent, or better by A.M. Best Company for financial strength.
Free Look Period - Many life insurance companies provide a 10-30 day money-back guarantee. If you are not satisfied with your life insurance policy you may return it within this time period for a full refund of premiums paid. Make sure to check this out before buying your life insurance policy.
What is Term Life Insurance Coverage?
It's temporary life insurance that pasts for the "term" you select – from 10 up to 30 years.
How Does a Term Life Insurance Policy Work?
It's simple – You pay the insurance company a monthly or annual premium for a set amount of life insurance for a specific period of time, and the insurer agrees to pay out a death benefit to your beneficiary (you choose) upon your passing.
If you outlive the duration of your policy, there coverage ends, and there is no payout.
How Long Does Term Insurance Last?
You may be able to choose coverage for a period of 5, 10, 15, 20, 25 or 30 years depending on the insurance company, your age and health.
How to Compare Prices on Term Life?
You can compare rates on term life coverage by requesting a free quote online.
You simply fill out a short quote request form answering a few simple questions and then click on a button to instantly receive the lowest prices available from 40 of the leading insurance carriers.
Sample Rates – Term Life Insurance for 55 Year Olds
10 Year Term Life Sample Rates for Healthy, Non-Smokers
Face Value – $250,000 of Coverage
Male – Age 55 – $38.20 per month
Female – Age 55 - $29.43 per month
15 Year Term Life Sample Rates for Healthy, Non-Smokers
Face Value – $250,000 of Coverage
Male – Age 55 – $50.68 per month
Female – Age 55 - $34.23 per month
20 Year Term Life Sample Rates for Healthy, Non-Smokers
Face Value – $250,000 of Coverage
Male – Age 55 – $65.40 per month
Female – Age 55 - $50.52 per month
How to Save Money on Life Insurance?
If you want to save money on your policy you can follow these easy tips:
Compare Pricing – Get quotes from multiple carriers
Get Healthy – Lose weight, lower your cholesterol, exercise and eat healthy.
Quit Smoking – Smokers pay 2 to 3 times more for the same amount of life insurance compared to non-smokers.
Buy Now – Don't delay buying life insurance. Rates increase with your age. So, lock-in a lower rate now, before your health changes and you may become uninsurable.
How Long Is My Premium Guaranteed to Stay the Same?
If you purchase level term life insurance your premium is guaranteed to remain level (the same) for the entire duration of your coverage, up to 30 years.
How Long Is My Life Insurance Guaranteed to Last?
If you purchase level term life insurance your coverage amount is guaranteed to remain the same for the entire duration of your policy, up to 30 years.
Do I Need to Take a Health Examination?
Usually, a life insurance carrier would require a medical exam for anyone over age 50 requesting to purchase over $25,000 of life insurance protection.
However, guaranteed issue policies do not require any examination.
What If I Have Been Turned Down by Other Insurers?
If you have applied for life insurance and been turned down, there are life insurance policies with guaranteed approval for people ages 45 to 85 (50-75 in NY). With guaranteed issue policies, you won't have to take a physical exam or answer any questions about your health.
Can I Get a Policy for My Spouse, Too?
Yes, you have insurable interest in your spouse, so a husband could purchase life insurance on his wife. And, a wife can purchase life insurance on her husband.
How Much Life Insurance Do I Need? 
It depends on your situation and needs. You'll want to consider what goals you want your life insurance policy to accomplish.
You may need life insurance to protect your mortgage, provide for your child's college education, help fund your spouse's retirement, replace your income, maintain your family's lifestyle, pay off debt, pay for living expenses, etc.
However, many financial advisors recommend you carry somewhere between 7-10 times your annual income in life insurance. So, if you make $70,000 per year, you may need around $500,000 or more of coverage.
But it also depends on how much you have saved, how much you owe, your monthly expenses, your monthly income, and your financial goals for the future of your family. 
We suggest you use a term life insurance calculator to help you quickly and easily determine your actual life insurance needs. It will give you an accurate estimate of how much coverage to buy based on your own specific situation.
Life Insurance Quotes
Top Pick – JRC Insurance Group
JRC Insurance Group helps you shop, compare and save on life insurance. Regardless of your age or health background, we'll shop our 40+ insurance companies and find you affordable life insurance you need to protect your family and fit your budget. Compare the best life insurance rates for savings up to 73%. Get Your FREE Quote.
Highly Recommended – Globe Life Insurance
Get FREE Information On How $1* Can Buy Up To $100,000 Globe Life Insurance For Adults Or Children
No Medical Exam – Simple Application.
No Waiting Period. Buy Direct.
Rates As Low As $3.49 Per Month.
The Globe Life Family Of Companies Has Over 16.8 Million Policies In Force.
No Phone Required. No Credit Required.
The Globe Life Family Of Companies Has Nearly $220 Billion Of Coverage In Force.
Globe Life Is Rated A (Excellent) By A.M. Best Company As Of August 2022.
Highly Recommended – Mutual of Omaha
Mutual of Omaha offers guaranteed acceptance whole life insurance for people age 45 to 85. Choose $2,000 up to $25,000 of coverage. Rates start as low as $8.84 per month. There's no medical exam and no health questions. You cannot be turned down. You can get a quote and apply online now. START HERE to get a FREE Quote.
Your life insurance policy comes with a 30 day Risk-Free, Money-Back Guarantee
Life Insurance for People Ages 50 to 85
Disclosure: Compensated Affiliate