Life Insurance for a Specific Period of Time
Is There a Life Insurance Policy for a Specific Period of Time?
If you're looking for life insurance protection that will last for a certain number of years, then you'll want to learn about term life insurance.
Term Life Insurance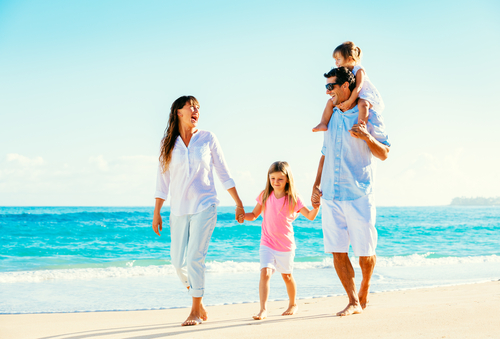 Term insurance is a type of temporary life insurance coverage that provides you with protection for a duration of up to 30 years.

You may be able to purchase an annually renewable term life policy that offers a 1 year policy term, but each year you choose to renew your coverage, the premium increases.
That's why it makes more sense to purchase a Level Term life insurance policy for 5 years or more.
There are some insurers that offer 5-year term life policies, but the most common "term" (duration) available would be 10, 15, 20 or 30 years.
Options for Specific Period of Coverage 
Term life offers coverage for 1, 5, 10, 15, 20, 25 or 30 years.
Annual Renewable Term: Coverage lasts for one year and you may renew your policy for an additional year at a higher premium.
Level Term Life Insurance: Your premiums remain the same each year for the term of your policy, and the amount of insurance provided stays level throughout your policy duration.
How Does Term Insurance Work?
With term life plans you select a "term" of coverage to meet your specific needs. You may choose a term of 10, 15, 20, 25 or 30 years with level premiums and level coverage.
That means, the premium you pay for the entire duration of your policy stays the same each year, it does not increase or decrease. In addition, the amount of life insurance provided by your policy remains level – it does not decrease or increase over time.
How Much Does Term Life Insurance Cost?
The price (premium) you pay for a term life policy will depends on the amount of insurance you need and the term (duration) of your policy, in addition to your personal risk factors.
Get a free term life insurance quote.
What Factors Affect Pricing for Term Insurance Policies?
Your personal risk factors which impact your rate per $1,000 of life insurance include your age, gender, lifestyle, tobacco use, occupation, hobbies, height-to-weight ratio, driving record, and credit history, among other things.
Do I Have to Take a Physical Examination to Get Insured?
A regular term life insurance policy will require the applicant to take a paramed exam or full physical, depending on your age, health, and amount of insurance requested.
However, there are some non-med term life policies that offer coverage without requiring you to take a paramed exam. These plans may be available for healthy individuals between the ages of 20 to 60. 
Can I Buy Life Insurance for My Spouse, Too?
Yes, you may purchase life insurance for you and your spouse. In order to buy life insurance on another person you need an Insurable Interest in that person. 
Insurable Interest does exist between spouses, so you may buy a life insurance policy on your spouse.
 Term Life Insurance Quotes
Top Pick – JRC Insurance Group
JRC Insurance Group helps you shop, compare and save on life insurance. Regardless of your age or health background, we'll shop our 40+ insurance companies and find you affordable life insurance you need to protect your family and fit your budget. Compare the best life insurance rates for savings up to 73%. Get Your FREE Quote.
Life Insurance Policy for a Specific Period of Time
Learn About Term Life Insurance Coverage
Learn about Term Life Insurance
Disclosure: Compensated Affiliate