Life Insurance Policy to Cover Funeral Costs
How to Get a Life Insurance Policy to Cover Funeral Costs
Are You Looking for Life Insurance to Pay for the Cost of Your Funeral?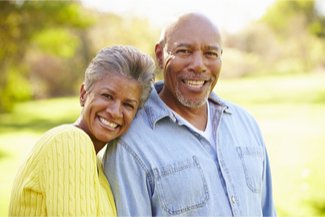 If so, you've come to the right place. Today it's quick and easy to get insured for life insurance that will provide the money to pay for your funeral, burial and other related final expenses.
Even if you're over age 70, you have health problems, or you have been declined by other insurers, you may still be able to purchase the insurance you need.
These plans are called "Guaranteed-Issue" life insurance and they guarantee your approval for a policy as long as you meet the age requirements. 
Top Pick – Mutual of Omaha
Mutual of Omaha offers guaranteed acceptance whole life insurance for people age 45 to 85. Choose $2,000 up to $25,000 of coverage. Rates start as low as $8.84 per month. There's no medical exam and no health questions. You cannot be turned down. You can get a quote and apply online now. START HERE to get a FREE Quote.
Your life insurance policy comes with a 30 day Risk-Free, Money-Back Guarantee
Did You Know the Average Cost of a Funeral and Related Expenses is Around $7,848? 
That's according to a 2021 survey conducted on behalf of the National Association of Funeral Directors. When you consider the funeral, casket, headstone, burial plot, flowers, hearse, memorial service, it adds up quick.  
And no one wants to leave their loved ones with the financial stress of coming up with thousands of dollars at the last minute, especially while they are mourning your loss.
That's where death insurance, or as it is also known, life insurance helps.
Funeral expense life insurance plans can make sure your family members have the money needed to cover all of the costs associated with your passing, including your funeral and burial.
And, yes, there may be other costs you leave behind, such as, hospital bills and debt. The proceeds from a life insurance policy can be used to pay those off, too.
How Does It Work?
It's pretty straight-forward. You select an amount of insurance you need, request a free quote, and apply for your policy.
How Much Does It Cost?
The cost of your death insurance for funeral expenses will be based on your age, gender and the amount of insurance you need. Request a Free Quote.
What are the Age Requirements for Approval?
With guaranteed issue funeral insurance you are guaranteed acceptance for coverage if you are between 45 to 85 (50-75 in NY). This applies to Mutual of Omaha plans.
Do I Have to Take a Medical Examination?
No. There is no physical exam required for a guaranteed issue policy.
Do I Have to Answer Any Medical Questions?
No. There are no health questions asked for a guaranteed issue policy.
What If I Change My Mind?
If after you purchase your insurance you decide you want to cancel your plan, just contact the insurance company. 
With Mutual of Omaha they offer a 30-day free look period, which means you have 30 days to return your policy (cancel your coverage) and get a full refund of all premiums paid.
Can I Get Life Insurance Coverage for My Spouse?
Absolutely. If your spouse is age 45-85 (50-75 in NY), you can get life insurance with guaranteed approval for him (or her), too.
Will My Premiums Ever Increase?
No. The premiums you pay monthly (or annually) never increase for the life of your policy.
Will My Coverage Amount Ever Decrease?
No. The amount of life insurance provided will not decrease during the life of your policy.
What If My Health Changes?
That's okay. If your heath changes, or get worse, after you begin your life insurance, there is no change in your premiums.
Life Insurance Policy to Cover Funeral Costs
Disclosure: Compensated Affiliate