Life Insurance vs Term Insurance
Compare Term Insurance versus Life Insurance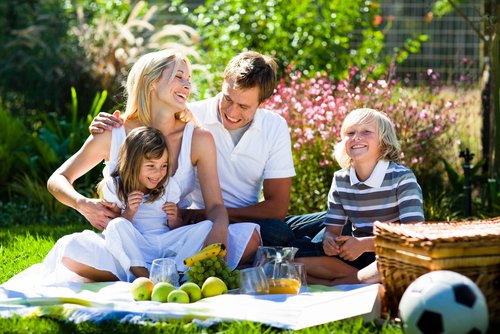 If you're looking to purchase a life insurance policy you may be wondering what is the difference between life insurance and term insurance?              

Actually, term insurance, also known as term life insurance, is a type of life insurance.
When it comes to life insurance there are several different types of coverage you may choose from including Permanent, Term, Whole Life, Universal Life, Variable Life, and Guaranteed Issue, among others.
Lifetime protection is provided by Permanent, Whole Life, Variable and Universal, while Term Life provides temporary protection usually lasting up to 30 years, or less.
Definition of Life Insurance:
Life insurance is a written contract between an insurance carrier and the person who purchases the life insurance policy – also known as the policy owner.
The insurer agrees to pay out a death benefit to the beneficiary of the life insurance policy upon the death of the insured person, subject to the terms, conditions and exclusions stated in the policy. 
In return, the owner of the insurance policy agrees to make regular premium payments to the insurance carrier. The owner also chooses who is the beneficiary of the insurance. The insured person may or may not be the one (owner) who pays the premiums.
Definition of Term Insurance:
Term life is a type of life insurance policy that provides coverage for a specified number of years. The life insurance is temporary, lasting for a specific "Term". 
Usually, you may choose a term lasting for a period of 10, 15, 20, 25 or 30 years.
If the insured person dies during the policy term, the death benefit is paid out by the insurer to the beneficiary of the policy.
If the insured person is alive when the policy term expires, there is no benefit paid out and the coverage ends.
Definition of Whole Life Insurance?
Whole life is life insurance that provides guaranteed lifetime protection, as long as the premiums are paid on time. 
A whole life policy provides a death benefit and builds cash value inside the policy over time.
Whole life usually costs up to 5-10 times more for the same amount of life insurance compared to the cost for a term policy.
The additional cost is due to the fact that all death benefits are paid out on whole life insurance policies, unless the policy is no longer "In Force", Insureds do not outlive the duration of the whole life policy, as they may with a term insurance policy.
Also, a loan may be taken out on the cash value in the policy, if needed.
Different Types of Life Insurance Policies
Here's a list of the different life insurance plans you may choose from for your coverage:
Permanent Life Insurance: Long-term insurance coverage that includes whole life and universal life policy types. These are more much expensive than term life plans, but offer more benefits. This category is sometimes called cash value life insurance because of the savings like cash value account that's built into the policy which allows for loans to be taken. 
Whole life insurance: Permanent insurance policy that has consistent premiums and guaranteed accumulation of cash value inside the policy over time. This policy type may be eligible for dividends from a mutual insurance company and typically is expensive compared to term life. 
Universal Life Insurance: Permanent coverage that builds cash value over time inside the policy. It's frequently offered with flexible premiums; however, the premiums will affect the cash value and death benefit provided by the policy. 
Variable Life Insurance: Permanent life policy that ties cash value accumulating inside the policy to a number of different investment options available. These options may be based on whole life or universal life insurance coverage. 
Term Insurance: Temporary protection that covers the insured person for a predetermined length of time, typically ranging from 10 to 30 years. When the term ends, there is no benefit to the insurance policy. Though no cash value accumulates, the premiums for term policies are usually much lower than premiums for permanent policies. 
No-Exam Life Insurance: Life insurance that doesn't require any health examination. Some plans offer same day protection which you can apply for online.
Accidental Death: Life insurance policy that pays out a death benefit only if the insured person dies as a result of a covered type of accident. And, the insured usually must die within 6 months or less of the accident.
What is a Life Insurance Death Benefit?
Death Benefit: The amount of money the insurer pays your beneficiaries after your death. This is often a tax-free payment that can be paid as a lump sum or in installments, depending on your policy. You typically select the amount of coverage when you purchase your life insurance policy.
Types of Term Life Insurance Policies
There are several different types of term insurance plans you may be able to choose from including the following:
Level Term Life Insurance – Temporary life insurance lasting for 10, 15, 20, 25 or 30 years, Premiums remain level each year and the amount of coverage never declines during the life of the policy.
Decreasing Term – Temporary life insurance lasting for 30 years or less with level premiums, but the amount of insurance decreases each year until there is no coverage at the end of the policy term.
Annual Renewable Term – One year term coverage which may be renewed at the end of each policy year, but the premiums increase at each renewal.
Return of Premium Term – Temporary life insurance for 30 years or less with level premiums which are much higher than regular level term policies. However, if you are alive when the term policy expires, you get back almost all of the premiums you paid for your coverage.
No Exam Term Life – Temporary life insurance with no health examination required. You will need to answer some questions about your health when you apply for your policy. You may be able to apply and purchase your policy online and begin your insurance the same day.
How to Get a Life Insurance Quote
You can get an instant quote for life insurance online by selecting from the options listed below. 
It only takes a minute or less to fill out a Quote Request Form through JRC Insurance Group and instantly see the best prices available for life insurance based on your answers.
Mutual of Omaha offers up to $25,000 of Guaranteed Acceptance life insurance for anyone ages 45 to 85 (50-75 in NY). There is no health exam needed and no health questions asked. You can't be turned down if you meet the age requirement for approval.
Life Insurance Quotes 
Top Pick – JRC Insurance Group
JRC Insurance Group helps you shop, compare and save on life insurance. Regardless of your age or health background, we'll shop our 45+ insurance companies and find you affordable life insurance you need to protect your family and fit your budget. Compare the best life insurance rates for savings up to 73%. Get Your FREE Quote.
Highly Recommended – Mutual of Omaha
Mutual of Omaha offers guaranteed acceptance whole life insurance for people age 45 to 85. Choose $2,000 up to $25,000 of coverage. Rates start as low as $8.84 per month. There's no medical exam and no health questions. You cannot be turned down. You can get a quote and apply online now. START HERE to get a FREE Quote.
Your life insurance policy comes with a 30 day Risk-Free, Money-Back Guarantee
Life Insurance vs Term Insurance
Guaranteed Issue Life Insurance
Disclosure: Compensated Affiliate