Life Insurance with Medical Conditions
How to Buy Life Insurance with Pre-Existing Medical Conditions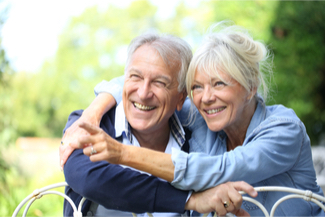 Is it possible to purchase a life insurance policy if I have a chronic medical condition?
Yes, there are several life insurance companies that will insure someone with a health issue.
What Types of Pre-Existing Conditions Can Be Insured?
There are several types of common health ailments that may be approved for life insurance coverage, including but not limited to:
Diabetes, obesity, cancer, cancer survivors, high blood pressure, high cholesterol, smokers and HIV, among others.
What Insurance Companies Will insure People with a Medical Condition?
Whether you have just been diagnosed or have been living with a health ailment for several years, there are multiple insurance carriers that may offer you coverage, including Prudential, Transamerica, Metlife, Colonial Penn, Gerber, United of Omaha, and AARP/NewYork Life, among others.
Here's a list of some common health conditions and insurers that may offer coverage:
Diabetes – Banner life, AIG, VOYA, Prudential, John Hancock, Sagicor and ANICO
Obesity – Principal, SBLI, John Hancock, MassMutual, Prudential
Cancer – Transamerica, Prudential
Cancer Survivors – Transamerica, Prudential
High Blood Pressure – Protective Life, Banner Life, ING, American General, Transamerica
High Cholesterol – Banner Life, ING, Prudential
Smokers – Transamerica, Ohio National, New York Life, Banner Life
HIV – Prudential
What are the Best Life Insurance Companies for Seniors?
There are several factors to consider when selecting a life insurance carrier for seniors, including which insurers are trustworthy, reputable and established for a long period of time.
The leading life insurance carriers for seniors include the following:
Transamerica
Northwestern Mutual
Protective
Banner
Sagicor
Fidelity Life
Assurity

Mutual of Omaha
What Type of Life Insurance is Available with Health Problems?
Depending on your age, overall health, treatment and prognosis, you may qualify for permanent life insurance, term life insurance, or you can buy guaranteed issue coverage.
Permanent insurance provides lifetime protection, term insurance offers coverage for a period of up to 30 years, and guaranteed issue life insurance is usually for your entire life.
What If I Have Been Turned Down for Life Insurance?
If you have a health condition you may have been denied coverage for life insurance when applying for a policy due to your health. 
If so, you can either contact a life insurance broker who specializes in placing high risk life insurance for people with pre-existing conditions – they have access to high risk life insurance carriers that may insure someone with your health condition. 
Or, you could buy a guaranteed approval life insurance policy which guarantees your acceptance for coverage if you meet the age requirements (ages 45 to 85).
Tips for Buying Life Insurance with Pre-Existing Conditions
Research Your Options – Learn about the different types of life insurance available.
Be Truthful and Upfront About Your Health – Answer all application questions honestly.
Compare Pricing from Multiple Insurers – Get a price quote from several life insurers.
Choose the Right Policy – Fully underwritten, term insurance, graded benefits (few health questions) or guaranteed issue.
Take a Medical Exam – If you apply for a fully underwritten policy the insurer pays for the health exam.
Speak with Your Doctor – To ensure accuracy and efficiency of getting the proper information and health records to the insurance company for underwriting and review.
When Does Coverage Start – Verify when you will have full (100%) coverage with the policy you choose to purchase.
Life Insurance Quotes 
Top Pick – JRC Insurance Group
JRC Insurance Group helps you shop, compare and save on life insurance. Regardless of your age or health background, we'll shop our 40+ insurance companies and find you affordable life insurance you need to protect your family and fit your budget. Compare the best life insurance rates for savings up to 73%. Get Your FREE Quote
Highly Recommended – United of Omaha
United of Omaha offers guaranteed acceptance whole life insurance for people age 45 to 85. Choose $3,000 up to $25,000 of coverage. Rates start as low as $8.80 per month. There's no medical exam and no health questions. You cannot be turned down. You can get a quote and apply online now. START HERE to get a FREE Quote.
Can You Get Life Insurance with Pre-Existing Conditions?
Life Insurance with Medical Conditions
Life Insurance for Sick Seniors
Disclosure: Compensated Affiliate