Term Life Insurance Family
Term Life Insurance to Protect Your Family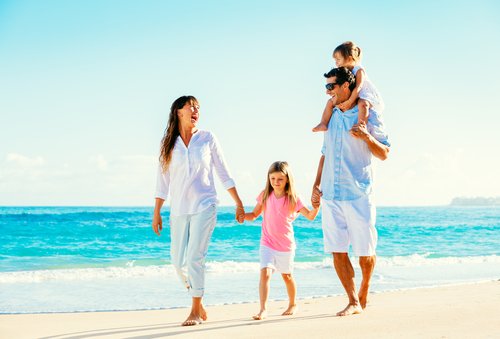 Term insurance offers you an easy, affordable way to provide your family with the financial security they deserve at a price that fits your budget.
Term life insurance can help secure your family's financial future if you aren't there to provide financial support for them.
Usually, life insurance is thought of as something for the spouse who is the primary breadwinner of their family. If that person dies, then the life insurance death benefit would help provide for the family. The mortgage may still get paid, the kids may still go to college and your monthly bills will be paid.

Life coverage is no less important for the spouse who stays at home, works part time, or is a secondary breadwinner for the family. The death benefit, payable if the insured stay at home spouse dies, could help pay for childcare, housekeeping, meals, and other services your family can't do without.
Life insurance is also important for your kids. Getting them covered at a young age may help secure they have the life insurance coverage in the future that they need.
Your children may convert the coverage as adults, even if they later develop health problems that would otherwise make them uninsurable – unable to get life insurance as adults.
With family life insurance whatever the future brings, your loved ones' financial security may be protected, and you can rest assured they have the money needed to maintain their lifestyle so they do not experience financial distress.
What Type of Term Life is Best for Families?
The easiest, most affordable term life coverage is level term life insurance which is the most popular type of term policy.
Choosing the Right Duration of Term for your Life Insurance Policy 
Before selecting the "term" (duration for your life insurance policy to last, make sure you consider how long you really need insurance – for a period of 10, 15, 20, 25 or 30 years to meet your specific needs.
No Exam Term Life Insurance Plans for a Family 
You may have the option of purchasing a term life plan without having to take any physical examination to qualify for coverage. In fact, some insurers offer up to $250,000 or more of term insurance without any exam needed.
Tips for Comparing Carriers, Rates and Plans 
When shopping for the right term insurance plan make sure you consider the following tips: 
How much life insurance do you need?  Use a life insurance calculator. 
How can you find the best price? Compare multiple life insurance quotes.
How long do you need life insurance? Choose the "term" that will last until you no longer have any financial responsibility; such as, a home loan or children to support. 
Which is the best life insurance carrier? Choose an insurer that is rated "A" Excellent or better for financial strength by AM Best independent rating agency.
Term Life Insurance for Family
Once you or your spouse is covered by a term insurance policy you may be able to add your spouse to your insurance policy, and add coverage for your children to your life insurance policy.
Some term insurance plans allow you to add a spouse rider and/or child rider to your term life policy providing life insurance coverage for your family members, too.
Term Life Insurance
Would your family be financially secure in the event of your death?
It's something no one wants to think about, but we all should be prepared for because the future is uncertain.
Term life can play a part in helping you protect your family's finances in your absence so they can live the life you dream for them without financial difficulties. 
What is Term Life Insurance?
Term insurance is a life insurance policy that pays a cash benefit to help your loved ones in the event of your death.
Features of Term Life Insurance 
Lump-Sum Cash Benefit Paid Upon Your Death 
Multiple Terms and Benefit Levels to Choose From
Plans Offering Coverage with No Medical Exam Required
Eligible for Coverage Until Age 75 or Older
How Does Term Life Insurance Work?
Term life pays your designated beneficiary a lump sum amount of cash if you die within the selected policy term of your coverage. So, if you die while your term policy is "In Force", the insurance company pays out the death benefit to your family (beneficiary).
Who Benefits from Term Insurance Policies?
Because term life policies are only active for a specified amount of years, some people benefit from these policies more than others. Term life insurance may be a good option if you are: 
Raising Children
Paying Off a Home Mortgage
Earning a Majority of the Household Income
Responsible for Providing Financial Support for Someone
A term insurance policy has a set duration on the coverage period, after which the life insurance coverage ends (or can be continued at a higher rate).
Most life insurers offer term life plans for a term of 10, 15, 20 or 30 years.
Term Life Insurance Quotes
Top Pick – JRC Insurance Group
Save up to 73% on Life Insurance. JRC lets you shop, compare and save on life insurance. Regardless of you age or health, we'll shop our 40+ carriers and find you the affordable life insurance you need. Get Your FREE Quote.
Term Life Insurance for My Adult Children
Best Life Insurance for Young Parents
Affordable Family Life Insurance
Disclosure: Compensated Affiliate