Term Life Insurance Things to Know
What You Should Know About Term Life Insurance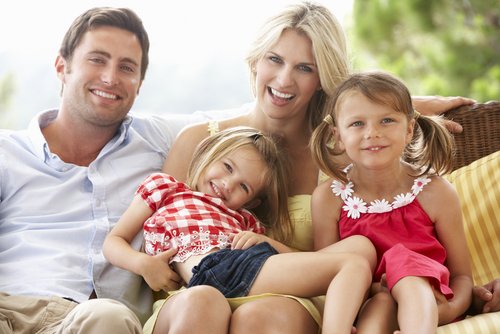 If you're looking to purchase a term life insurance policy you may want to learn how it works and why it may be the right type of life insurance plan to meet your specific needs.

What Does Term Life Insurance Mean?
It's temporary life insurance protection that lasts for a certain number of years.
How Does a Term Life Policy Work?
It provides life insurance for the duration of your policy "Term", up to 30 years. If the insured person dies during the time (term) the life insurance is "In Force", the death benefit is paid out to the beneficiary of your policy. You select the beneficiary when you buy your coverage. 
Why Should I Buy Term Life Insurance?
The most common reasons to buy a term policy include:
Need Pure Life Insurance Protection
Need Cheapest Life Insurance Available
Need Temporary Coverage for 30 Years or Less
How Long Does Term Life Last?
When buying a policy with temporary coverage you may be able to choose a "Term" of either 10, 15, 20, 25 or 30 years.
However, your current age may limit the length of coverage available. For instance, people over age 60 may be limited to a maximum term of 20 years.
How Much Does Term Insurance Cost?
The cost of a term policy will vary from $10 to $150 or more per month based on several factors including the type and amount of insurance, and the duration of your term. 
In addition, your personal risk factors will impact your cost, including your age, gender, lifestyle, tobacco use, height-to-weight ratio, driving record, hobbies and occupation, and your family health history.
Here's how you can instantly compare the best prices on term life coverage.
Who Buys Term Life Policies?
Term insurance is usually best suited for anyone who need life insurance protection to last for thirty years or less. 
Here are some examples of those who may need term life protection:
Engaged
Just Married
Buying a New Home
Starting a Family
Need Temporary Protection for 30 Years or Less
Need Maximum Amount of Life Insurance for Your Budget
What Types of Term Insurance are Available?
When it comes to choosing a term plan you may have several options to choose from, including the following: 
Level Term – You pay level premiums for the entire duration of your policy term, and the amount of life insurance protection provided by your policy stays the same.
Decreasing Term – You pay the same premiums each year for the duration of your policy term, but the amount of insurance declines each year.
Annual Renewable Term – Your life insurance coverage lasts for one year. You pay an annual premium and if you choose to renew coverage when the one year policy term ends, your premium increases based on your age at the time of renewal.
NOTE: Level term life is by far the most popular type of term insurance policy. 
How Much Term Insurance Do I Need?
The amount of coverage you need will depend on your situation, including your assets, liabilities, income, budget, monthly expenses, and your financial goals for your family.
The easiest way to find out how much coverage you really need is to use a life insurance needs calculator.
Although many financial experts may recommend you have at least 10-20 times your annual income in life insurance, using a calculator can help you most accurately determine your need.
Can I Buy Term Life without Taking a Health Exam?
Yes, if you qualify for coverage you may be able to purchase a term life plan without having to take any physical examination.
Usually, these no exam term policies are available for people between the ages of 20 to 60; however, the age requirements will vary by insurance carrier.
Can I Get My Premiums Back?
Yes. If you wish to get your premiums back should you outlive your term policy, you can choose to purchase a Return of Premium term life plan.
However, premiums are much higher for return of premium coverage, because the insurer will return almost all of your premiums should you outlive your policy term.
That means, the only money they make is the interest earned on the investment of those premiums paid. So they charge more upfront compared to regular level term insurance policies.
Term Life Insurance Quotes
Top Pick – JRC Insurance Group
JRC Insurance Group helps you shop, compare and save on life insurance. Regardless of your age or health background, we'll shop our 40+ insurance companies and find you affordable life insurance you need to protect your family and fit your budget. Compare the best life insurance rates for savings up to 73%. Get Your FREE Quote.
How to Buy Term Life Insurance Today
Term Life Insurance Things to Know
Disclosure: Compensated Affiliate