Term Life Insurance without Physical
How to Get Term Life Insurance without a Physical


Are you looking to buy term life coverage the easy way, with no doctor exam?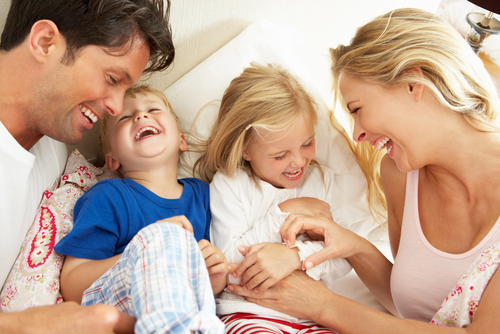 If so, you've come to the right place. Today it's quicker and easier than ever before to start your life insurance policy.
In fact, it only takes about 10 minutes to apply for your coverage online.
And, you could find out within minutes if you qualify for a policy with no exam.
I know, you're probably wondering is this for real, how can it be that easy, right?
Well, it's due to the advances many insurance companies have made thanks to the internet and technology.
Insurers can now analyze the information you give them by filling out an application online, and give you a response within minutes to let you know whether or not you are approved for coverage.
That's a heck of a lot better than buying life insurance in the good old days before the internet. 
Before the internet, it would take up to 6-8 weeks to go through the entire life insurance policy purchasing process, which included a visit to your home by a life insurance agent, a medical exam, and waiting weeks to find out if you passed the exam, and if the insurance company accepted you for coverage. Then, add on more time to deliver your policy to you.
But now, thanks to the internet, insurers allow you to apply for coverage from your computer, tablet or phone, and find out in less than 15 minutes if they will insure you.
Once you are accepted, you select a premium payment option, and start your policy right away.
I know, now you're wondering if you are making the right choice.
Well, each life insurance policy comes with a Risk Free, Money-Back Guarantee. So, you have absolutely nothing to lose.
And, there's a safe, secure insurance company offering no exam term life insurance coverage which you can apply for today. This life insurer is rated "A++" Superior by A.M. Best Company for financial strength.
How Does Term Life Insurance No Physical Exam Work?
I'm glad you asked. It's actually a very easy-to-understand type of policy.
No Doctor Exam
Term life with no physical means you won't have to take any physical examination to get insured.
Select a Term
You select the "term" of your policy, which is the duration or period of time your life insurance protection will last. You can select a term of 10, 15, 20 or 30 years, depending on your age.
Select Amount of Coverage
You also select an amount of life insurance to fit your needs. The higher the amount of coverage, the higher your annual cost of insurance.
Answer Health Questions
Then, you answer some basic questions about your personal health and lifestyle. These questions will include your age, gender, health, family health history, tobacco use, driving record, occupation, hobbies, etc. 
Basically, the younger and healthier you are, the lower your cost for coverage, because you have a longer life expectancy than someone who is older and has health issues.
However, keep in mind, these no physical term life plans are designed for people who are generally in good health.
There are some health issues which may not qualify for no exam coverage.
Guaranteed Coverage
If you are not approved for term life with no exam, or you have health problems, you may want to try guaranteed approval life insurance which offers guaranteed coverage for people ages 45 to 85. 
A guaranteed issue life policy provides permanent life insurance lasting your entire lifetime and it builds some cash value inside the policy. There's no doctor exam and no health questions asked.
And, if you meet the age requirements, you cannot be turned down for coverage due to any health problems.
Why Buy Term Life Insurance without a Physical?
Usually, people looking to buy a term life policy without taking a physical exam are doing so for one of a few common reasons:
You want life insurance really fast.
You can't stand going to the doctor and taking a medical examination.
You have a health condition that keeps you from applying for a more traditional life insurance policy. 
The good news is, "Yes" you can start your no exam policy really fast and you don't have to take a medical exam to get insured.
However, if you have a health problem, you may or may not be approved for coverage since these plans are usually for people in average or better than average health.
Life Insurance Quotes – No Physical
Top Pick – JRC Insurance Group
JRC Insurance offers up to $500,000 of life insurance with no medical exam required through Sagicor Life which is rated "A-" Excellent by AM Best for financial strength.
Sagicor Life Insurance Company was established in 1840 and offers convenient coverage you can get in just 48 hours or less. And, Sagicor Life offers some of the best rates on life insurance policies without any health exams required.
With Sagicor you can get approval for your insurance policy in as little as 10 minutes up to 2 days. Sagicor offers no exam life insurance for diabetics, too.
You can compare and choose from $25,000 to $2,000,000 of no exam life insurance coverage from several different carriers through JRC Insurance Group.
Highly Recommended – Globe Life Insurance
Get FREE Information On How $1* Can Buy Up To $100,000 Globe Life Insurance For Adults Or Children
No Medical Exam – Simple Application.
No Waiting Period. Buy Direct.
Rates As Low As $3.49 Per Month.
The Globe Life Family Of Companies Has Nearly 17 Million Policies In Force.
No Phone Required. No Credit Required.
The Globe Life Family Of Companies Has Over $224 Billion Of Coverage In Force.
Globe Life Is Rated A (Excellent) By A.M. Best Company As Of August 2023.
Can I Buy a Life Insurance Policy on My Adult Child?
Fidelity Life Insurance without a Physical Exam
Term Life Insurance without Physical
Disclosure: Compensated Affiliate