Term Life Insurance You Can Buy Online
Are You Looking to Purchase Term Life Coverage Over the Internet?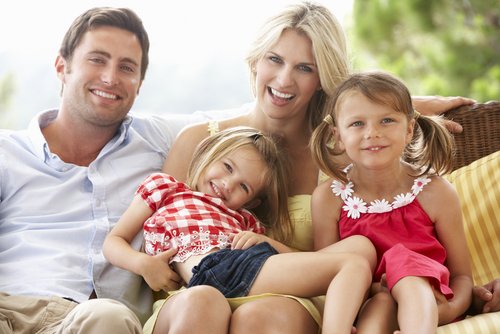 If so, it may be quicker, easier and more affordable than you expect.
Today you have the ability to get up to $1,000,000 of instant, affordable term insurance online from Haven Life Insurance Agency (through MassMutual, an A++ rated insurance company) all in about 15 to 20 minutes – if you qualify. 
That's right. And yes, it does sound too good to be true, but that's technology and the ease and convenience of the internet, which makes buying almost anything a walk in the park these days.
If you're healthy and between the ages of 20 to 59, you can get the coverage you're looking for without the hassles of a medical exam, or any mailing delays.
All you need to do to get started is to request your free life insurance quote.
Here's How to Get Term Life Insurance Online
Apply for a No Exam Term Life Insurance Policy Direct through Haven Life
It's the shortest and easiest way for you to get insured, and there's no hassles with any doctor check-ups or delays.
However, these plans sometimes cost more than regular term life policies that do require you to go through a physical exam and full underwriting.
But, many people today are willing to pay a little more for the speed and convenience of instant issue protection for their family.
Getting approved for your policy in just minutes is possible through Haven Life because they use automated technology to speed up the review and underwriting of your application for coverage.
Here's a Review of Haven Life
When purchasing your term policy online make sure you consider the amount of coverage you need and the term length – how long your coverage will last.
How Much Life Insurance Can I Get Starting Today?
With Haven Life, you can choose from $100,000 up to $1,000,000 of protection.
How Long a Term of Insurance Coverage Can I Get? 
The term is the period of time your coverage will last. 
Term lengths available include 10, 15, 20, and 30 year policies. 
So, whether you need ten years of life insurance, or 30 years of protection until the house is paid off and the kids are out of school, Haven Life has you covered.
Haven Life Offers:
An Easy Online Experience
Apply for your instant coverage anywhere, anytime and on any device.
Immediate Coverage Decision
Get approved for your term life policy in as little as 10 minutes. 
Backed and Wholly Owned by MassMutual 
Haven Life is owned by a 165-year-old life insurance company – MassMutual.
MassMutual is rated A++ Superior by A.M. Best for financial strength and claims-paying ability. They have been around a long time and offer rock-solid security.
That's important, because you want to be sure the insurer will be able to pay any claim when the time comes.
Term Life Insurance Review
With term life insurance, your coverage lasts for a specific number of years. 
You can choose coverage that will last for a period of 10, 15, 20 or 30 years to meet your family's specific needs. 
Term life rates are affordable for almost any budget. 
Often, term insurance costs from 5 to 10 times less than the same amount of permanent life insurance protection.
Keep in mind, you can lower your term insurance cost by choosing a lower amount of coverage, or a shorter term.
Pricing Does Not Change During Your Policy Term
You pay the same premium each year you are insured. Your cost of coverage does not increase during the life of your term insurance plan.
Instant Term Coverage Starting Today
Haven has an innovative process that lets qualified applicants (U.S. citizens up to age 59) purchase their life insurance coverage completely over the internet without the need for a medical exam. 
Free Look Period – No Risk
With Haven, you get a 10-day free look period. 
That means, if you're not satisfied with your policy for any reason, you can return it within 10 days and get a full refund of all premiums paid. 
If you want to get quality, affordable life insurance online, that can start protecting your loved ones today, then Haven Life is the carrier for you.
It only takes a minute to get your free quote for coverage.
Top Pick – Haven Life Insurance Agency
Get up to $1,000,000 of affordable term life insurance today
Apply online in under 20 minutes, start coverage today
Rated A++ by AM Best
Haven Life uses the information provided in your application to make an instant decision on your application.
Healthy, qualified applicants (based on the information provided in your life insurance application) can be insured immediately with no medical exam while other applicants can receive immediate coverage pending a medical exam.
Applicants age 60-64 are eligible to apply for up to $1 million in coverage; subject to underwriting approval.  
Some qualified applicants (U.S. citizens up to the age of 59) will be able to finalize coverage without the need for a medical exam. The majority of applicants are still required to take a medical exam.  
Keep in mind: Issuance of the policy or payment of benefits may depend upon the answers given in the application and the truthfulness thereof.
Highly Recommended – Globe Life Insurance
Get FREE Information On How $1* Can Buy Up To $100,000 Globe Life Insurance For Adults Or Children
No Medical Exam – Simple Application.
No Waiting Period. Buy Direct.
Rates As Low As $3.49 Per Month.
The Globe Life Family Of Companies Has Nearly 17 Million Policies In Force.
No Phone Required. No Credit Required.
The Globe Life Family Of Companies Has Over $224 Billion Of Coverage In Force.
Globe Life Is Rated A (Excellent) By A.M. Best Company As Of August 2023.
Can I Buy a Term Life Insurance Policy on My Adult Child?
Term Life Insurance You Can Buy Online
Buy No Exam Life Insurance Online
Disclosure: Compensated Affiliate