What are the Age Limits for Term Insurance?
Term Life Insurance Age Limits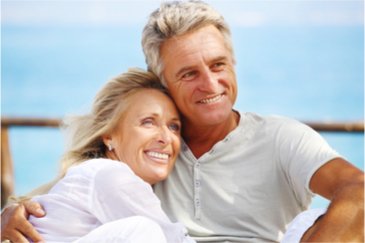 If you're shopping for temporary life insurance protection you may be wondering if you meet the age requirements for acceptance. 
Depending on your age, you may or may not qualify for term insurance.
In addition, the longest duration of coverage available to you will depend on your current age and health.
Sample Term Life Insurance Age Limits
What are the Age Limitations for Term Life Insurance?
The maximum age for a term policy is usually 75 years old for a 10-year term policy.
This age limits may vary by insurer. Here are some common age limits:
10 year Term Policy:  75 or 80 years old.
15 year term Policy:  70 or 75 years old
20 year Term Policy:  60 or 65 years old 
30 year Term Policy:  50 or 55 years old
The above limits mean if you are age 75, the longest available duration for term insurance may be 10 (or 15) years. 
However, if you are fifty years old, you may be able to purchase term coverage lasting for a period of 30 years.
How Does Term Insurance Work?
Term life insurance is a policy which provides death benefit coverage for a set number of years.
The policy accepts premium payments in exchange for a death benefit.
This death benefit is guaranteed for the life of the policy. When the policy expires, you may renew your coverage up to a certain age limit.
What Does Term Insurance Cost?
The price for a term policy will depend on the type of term life plan and the amount of coverage. 
The longer your "term" for life insurance, the higher your rate for coverage, because there is a higher probability of you passing away during the longer period of time you will be insured.
In addition, your personal risk factors will affect the rate you pay per $1,000 of term life insurance, including your age, gender, health, lifestyle, tobacco use, occupation, hobbies, driving record, etc.
Compare Term Insurance Premium Quotes
Types of Term Insurance Policies?
There are two types of term life insurance.
The first type is Annual Renewable term life. This policy renews every year; and each year, your premium increases.  
Level Term life lasts for a specific number of years and charges the same premium each yea you are insured. 
When the term expires, you must renew your policy if you wish to continue life insurance coverage.
Limits on Term Insurance
States limit the number of times you may renew your renewable term life insurance policy.  
Your state's age limit may be different from that of other states. 
It is common for states to cap the maximum age for term life at 80 or 85, but again, this depends on your state. After this maximum age, you cannot buy term life any longer.
If you are over 80 then you will most likely have to buy a permanent life insurance policy, such as a whole life guaranteed issue policy.
The maximum age will also depend on the type of plan you are looking for.
For instance a 10 year term life insurance policy can be bought by individuals under the age of 80. 
How Long Does Term Insurance Usually Last?
Most life insurance carriers offer term life coverage lasting for a duration of either 10, 15, 20 or 30 years. 
However, some carriers may offer 5 and 25-year term life plans, too.
Term Insurance Quotes
Top Pick – JRC Insurance Group
JRC Insurance Group helps you shop, compare and save on life insurance. Regardless of your age or health background, we'll shop our 40+ insurance companies and find you affordable life insurance you need to protect your family and fit your budget. Compare the best life insurance rates for savings up to 73%. Get Your FREE Quote.
Additional Resources: 
How Much Term Insurance Do I Need? Use a life insurance needs calculator to assist you in deciding how much coverage you need.
Can I Buy Term Insurance without any Physical Exam? Learn how you may apply for term life insurance protection online in just minutes without any exam required.
How Does a Term Life Insurance Policy Work?
What are the Age Limits for Term Insurance?
Can I Buy Life Insurance on My Adult Child?
Does Life Insurance Have an Age Limit?
Disclosure: Compensated Affiliate