What is Death Benefit Insurance?

Learn About Death Benefit Life Insurance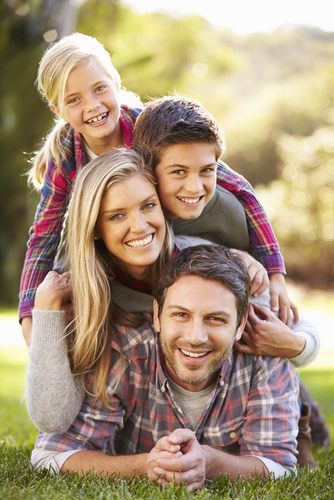 If you are in need of insurance protection to provide financial security for your loved ones after you pass, you are probably shopping for life insurance that pays out a death benefit.
Death benefit is the amount payable, as stated in the life insurance policy, upon the death if the insured person. This is the face value of the policy plus any riders, less any outstanding loans and the interest accrued thereon.
Get a Free Life Insurance Quote
There are two basic types of life insurance: Term and Permanent.
Term is temporary life insurance that pays out a death benefit upon the passing of the insured.
Whereas, a permanent life insurance policy provides lifetime coverage and builds cash value; as well as, paying out a death benefit when the insured person dies.
Term life insurance is death benefit only life insurance, while permanent life provides a death benefit and builds cash value, too.
That's why permanent insurance costs up to 5-10 times more for the same amount of life insurance protection as term life insurance.
Term Life Insurance
Term life is the only true death benefit life insurance policy, where you pay solely for the death benefit and there is no investment feature or cash value account within your policy.
That's why term insurance is by far the most affordable (cheapest) coverage you can buy, allowing you to purchase much more protection for your money.
How It Works:
Term coverage is life insurance that stays In Effect for only a specified, limited period of time.
If the insured dies within that period, the Beneficiary receives the death payments. 
If the insured survives (is alive when the policy term expires), the policy ends and the Beneficiary receives nothing.
For Example:
If an insured person with a 5-year term policy dies within that period of time, the beneficiary receives the face amount of the insurance policy (the death benefit). 
If the insured person is alive when the 5-year term ends, the policy ends, with no death benefit payable.
The Term of a Life Insurance Policy
The term of a policy is the length of time the life insurance coverage remains In Force.
You may have several options of Term (duration) available to you, depending on your age and health. 
Many insurers offer term life policies with a term of 10, 15, 20, 25 or 30 years of protection.
The longer your policy term, the higher your rate (cost) per $1,000 of life insurance because the greater a risk the insurance company has of paying out a death benefit, the longer you are insured.
Overview
Death benefit life insurance is for people who only need a life insurance policy that pays out a death benefit, not an investment, too. 
Many people would rather invest their own money separately, instead of having a life insurance company handling their investments.
Term life insurance (death benefit insurance) helps you make the most of your budget, allowing you the maximum protection for your family, at the lowest cost.
Life Insurance Quotes
Top Pick – JRC Insurance Group
JRC Insurance Group helps you shop, compare and save on life insurance. Regardless of your age or health background, we'll shop our 40+ insurance companies and find you affordable life insurance you need to protect your family and fit your budget. Compare the best life insurance rates for savings up to 73%. Get Your FREE Quote.
Highly Recommended – Mutual of Omaha
Mutual of Omaha offers guaranteed acceptance whole life insurance for people age 45 to 85. Choose $2,000 up to $25,000 of coverage. Rates start as low as $8.84 per month. There's no medical exam and no health questions. You cannot be turned down. You can get a quote and apply online now. START HERE to get a FREE Quote.
Life Insurance for Seniors Age 50 to 85
What is Death Benefit Insurance?
Death Benefit Only Life insurance
Disclosure: Compensated Affiliate