Where to Buy Life Insurance?
Are You Shopping for an Affordable Life Insurance Plan?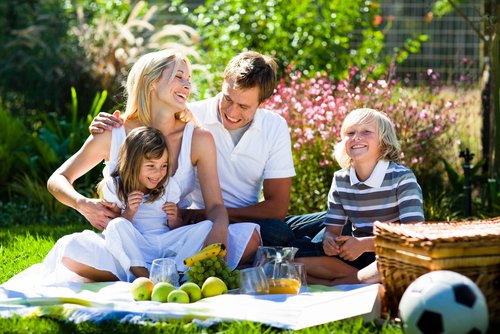 If so, it may be easier than you think.
Whether you're a young adult, just married, have a growing family, or are over 50, you may need life insurance to protect the ones you love.
Although you may have questions about where to buy your life insurance, your first step should be to do your homework by researching your options online as you are doing right now.
When choosing where to purchase your life insurance policy, there are several options available.
The Most Commons Ways to Get Life Insurance
Group Term Life Insurance
Local Life Insurance Agents
Call Individual Life Insurance Carriers
Visiting Life Insurance Websites
Group Term Life Insurance
You have the option of applying for life insurance through your employer who may pay all or a portion of the cost of your employer-provided plan. 
Employer term life insurance offers a limited amount of life insurance for all employees who choose to participate or request coverage.
Usually, there's no medical exam required to get life insurance through your employer.
Local Life Insurance Agents
You can contact a local insurance agent to assist you in purchasing your life insurance coverage.
A captive agent has access to just one life insurance carrier; whereas, an independent life insurance agent can help you compare life insurance plans and policies from among several insurance companies.
Individual Life Insurance Companies
You may call life insurance companies one by one to request a free price quote and learn about their life insurance plans.
Visit a Life Insurance Website 
You can request and compare instant price quotes for life insurance from up to 40 or more of the leading insurance companies in a matter of minutes.
Here's how to request your life insurance quote comparison to help you find the most affordable coverage.
Where Can I Buy Life Insurance Direct Online?
There is an A++ rated life insurance carrier that now offers you the option of buying up to $2,000,000 of life insurance online.
If you qualify for life insurance you can start your life insurance policy today. Get a free life insurance quote.
Can I Buy Life Insurance Online without taking an Exam? 
Yes, there are life insurance providers that offer coverage without any exam needed, if you qualify for coverage based on the health questions asked.
Learn about no exam life insurance and how it works.
 Life Insurance Quotes
Top Pick – Haven Life Insurance Agency
Get up to $2,000,000 of affordable term life insurance today
Apply online in under 20 minutes, start coverage today
Rated A++ by AM Best
Haven Life uses the information provided in your application to make an instant decision on your application. Healthy, qualified applicants (based on the information provided in your life insurance application) can be insured immediately with no medical exam while other applicants can receive immediate coverage pending a medical exam.
Applicants age 60-64 are eligible to apply for up to $1 million in coverage; subject to underwriting approval.  
Some qualified applicants (U.S. citizens up to the age of 59) will be able to finalize coverage without the need for a medical exam. The majority of applicants are still required to take a medical exam.  
Keep in mind: Issuance of the policy or payment of benefits may depend upon the answers given in the application and the truthfulness thereof.
Highly Recommended – JRC Insurance Group
JRC Insurance Group helps you shop, compare and save on life insurance. Regardless of your age or health background, we'll shop our 40+ insurance companies and find you affordable life insurance you need to protect your family and fit your budget. Compare the best life insurance rates for savings up to 73%. Get Your FREE Quote

Where to Buy Guaranteed Acceptance Life Insurance
Where to Buy Term Life Insurance Now
Disclosure: Compensated Affiliate