Why Term Life Insurance is Best
Reasons to Consider Term Life Insurance Protection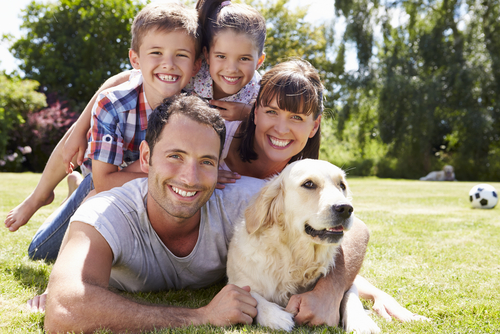 If you are considering the purchase of a life insurance plan to protect your loved ones, you may want to look at term life insurance, and compare it to whole life insurance. These are the two basic types of life insurance policies.
But, why would term life be right for you?
That's a good question. The answer is, maybe it is, or maybe it isn't the right plan for you.
However, if you need life insurance to last for a period of 30 years or less, then term life can offer you the most affordable protection for your family.
Term Life Insurance and How It Works
Let's take a look at how term life insurance policies work and how they may benefit you and your family.
Key Reasons to Consider Term Life:
Cost – Term policies usually costs 5%-10% of the cost of whole life plans.
Savings Can be Invested – The money you save buying term coverage can be invested for other future needs you may have.
Flexibility – With term you choose how long your policy will last, and you pay the premium based on that specific coverage period.
Renewability – Term life offers the option to renew your coverage when your initial policy term expires, in case you still need protection at that time.
Conversion – Term life may offer the option to convert your policy to permanent insurance; for example, if your health changes and you want your life insurance to last your entire lifetime.
What Type of Life Insurance Do You Really Need? 
Usually, most people find term life a good option because they don't need their life insurance protection to last more than 30 years. They expect by that time their financial responsibilities will be much less, and they will have enough money saved up to pay for their final expenses, including the cost of their funeral and burial expenses.
Term Life Insurance Explained
Term is temporary protection lasting for a specific period of time. The policy "Term" is the duration of time you have coverage.
Usually, life insurance carriers offer terms of 10, 15, 20, 25 or 30 years depending on your age and health. 
For example, most insurance companies may limit the maximum term length of coverage to 20 years for people over age 60. 
If you die during your policy term, the death benefit is paid out to the person or persons you choose to be beneficiary of your policy.
If you are alive when your term life policy expires, there is no payout of any death benefits, and your coverage ends. You pay no more premiums and you have no more life insurance coverage.
How to Save on Term Life Insurance
There are several tips you can follow which may assist you in lowering the cost of your term plan, including the following:
Compare Pricing – You can request and compare term life quotes from multiple insurance companies instantly online.
Get Healthy – If you are overweight or have health issues you can improve your diet, exercise regularly, and live a healthier lifestyle which will help you qualify for a better (lower) rate on life insurance.
Quit Smoking – Smokers pay up to 3-5 times more for the same type and amount of life insurance as non-smokers.
Pay Premiums Annually – Choosing to pay your premiums once per year instead of monthly will help save you on added service fees charged for handling and processing monthly payments.
Use a Needs Calculator – Using a life insurance calculator can help you accurately determine your need for coverage, so you aren't paying for more life insurance than you actually need.
Two Term Policies are Better Than One
You may want to consider buying 2 Term Policies Instead of One.
This approach is called Laddering your life insurance coverage.
If you need life insurance for more than one purpose, the duration of your separate coverage needs may be different, which is where owning two separate term life policies can help save you money.
For Example, if you want to get life insurance to protect your mortgage loan which lasts for 30 years, you can purchase a 30-year term policy, and you may also need a different amount of life insurance to provide funds for your child's college education in 10 years – so you may want a separate 15 year term policy to guarantee protection until your child is out of college.
That way, you pay a lower rate on the 15 year policy, and save the difference in the amount of insurance you would have added onto the 30 year policy (paying a higher rate) had you not known you could have two separate term life policies.
Compare Whole Life Insurance versus Term Life Insurance
Here's a quick review of the features of the two basic types of life insurance.
Whole Life Insurance
Offers guaranteed lifetime coverage if all premiums are paid
Costs up to 10-20 times more than term life insurance
Builds a cash value inside the policy over time which is available for a loan or withdrawal
Term Life Insurance
Coverage for a set period of time – 10, 15, 20, 25 or 30 years
Premium payments are usually fixed (level) during the entire policy term
Usually 5% - 10% the cost of a whole life policy
If premiums aren't paid, the policy lapses (cancels)
Expert Opinions on Term vs Whole Life Insurance
Dave Ramsey – Financial Expert
"Term doesn't have any gimmicks or bells or whistles that has an investment built into it."
"The lifetime ROI (Return on Investment) on whole life is around 1% like your stupid savings account at the bank.  No one builds wealth at 1%."
Suze Orman – Financial Expert 
Suze Orman is also of the opinion that permanent life insurance is way over priced when it comes to the actual value you receive for the money you invest in a permanent policy.
She also believes that it would be much more advantageous to invest the difference between what you would spend for term insurance versus what it cost to buy a permanent policy such as whole life.
How Rates for Life Insurance are Determined
The rate you pay per $1,000 of life insurance is based on the type of policy and the duration of your coverage. In addition, your personal risk factors impact your rate based on your overall life expectancy – how long you are expected to live.
The insurance company uses your personal risk factors to aid in determining your longevity, including your gender, age, health, tobacco use, lifestyle, occupation, hobbies, and driving record, among other things.
The younger and healthier you are, the lower your rate, because you are expected to live longer and continue to pay your premiums.
When Does Term Life Insurance Expire?
A term insurance policy ends at the end of the policy term you choose when you take out your coverage.
Your coverage term starting date and expiration date are stated on the declaration page of your life insurance policy. 
Example: If you purchase a 10-year term life policy, that starts coverage at 12:01 am on December 1, 2005 – then the coverage will end at 12:01 am on December 1, 2015. 
Make sure to review your insurance contract (policy) for your exact expiration of coverage and ask your insurance agent, broker or insurance carrier about any questions you have regarding when your coverage ends.
What to Do When Your Term Life Insurance Expires
Options at Expiration of Term Insurance
What Can I Do When My Term Insurance Policy Expires?
It's a very important question, and the answer should help you better understand the options available to you when the time comes. Better to be prepared and plan ahead.
Your Options at Expiration of Your Term Policy
You'll have at least a few options available to you when the time comes for your term coverage to expire. 
However, make sure you keep in mind the chance that your health may change over time, and you may become uninsurable before your current term insurance plan expires.
So, purchasing a new policy down the road at expiration may be costly, if you are able to qualify for new life insurance at that time.
Buy a New Life Insurance Policy – You can purchase a new life insurance plan when your current coverage expires. Your new premium will be based on your age and health at the time.
Renew Your Term Policy – If you have a renewable term life policy you can choose to renew your coverage by a specific date listed in your original policy. The renewal plan may offer coverage for a term of up to 10 years or more. Your renewal policy premium will be based on your age at time of renewal, but you will not be required to take a medical exam to prove your insurability.
Convert Your Term Insurance to Permanent Coverage – If your policy provides the option of convertibility, you may be able to convert your term insurance into a permanent life insurance policy by a specific date listed in your policy.
Let Your Life Insurance End – You could choose to go without life insurance coverage if you no longer have a need for life insurance protection.
Stagger or Layer Your Coverage Terms – You can purchase more than one term life insurance policy to meet your various needs. Your life insurance needs may decrease over time, so purchasing coverage for different periods of time will meet your specific needs at a lower overall cost. By staggering your term life policies, you get the coverage you need to protect several different needs at a lower cost.
For Example:  You could buy a 25-year term life policy to provide mortgage protection until your loan is fully repaid. In addition, you could buy a separate 15-year term life policy to guarantee your ten-year-old child has the money needed to pay for a college education.
What If My Life Insurance Needs Change?
That's okay. You can renew your policy for another term, usually up to 10 years.
Or, you may choose to convert your term coverage to permanent life insurance, which would mean your premium would increase, but you would have lifetime protection.
How Much Term Life Coverage Can I Buy?
That depends on your age, health, and how much life insurance you already own.
If you are healthy and can affords the premiums, you may be able to purchase up to $2,000,000 or more of life insurance.
However, the insurer doesn't want you to be over-insured, which could give rise to someone buying life insurance to leave their family a large inheritance, and then commit suicide soon thereafter. Life insurance does payout a death benefit for death caused by suicide if the death occurs more than two years after purchasing the policy (one year in some states).
So, the insurer considers how much life insurance you already own. Usually, people are limited to owning a total amount of life insurance which is up to 20 times their annual income.
However, you may be able to own more if you have a large estate or other situation that gives rise to a greater need for life insurance; such as, owning your own business.
How Much Life Insurance Do I Need?
That depends on your situation, financial responsibilities, and your future goals.  
You'll want to take into consideration what you want your life insurance to accomplish, your total assets and liabilities, debt, savings, income, and how much it would take to replace your income for your family, among other things.
It sounds a little overwhelming, but don't worry. You can use a life insurance needs calculator to help you quickly and easily determine how much life insurance you really need.
Can I Buy Term Life for My Spouse?
Yes. A husband or wife has an Insurable Interest in his or her spouse. Insurable Interest is someone is required in order to buy life insurance on that person. 
Insurable Interest basically means you stand to lose out financially if the person were to die, or that you rely on the person for some means of financial support.
Can I Own More Than One Term Insurance Policy?
Yes. You may purchase/own two or more life insurance policies. 
Insurance companies understand your need for protection may increase over time as your financial responsibilities grow – getting married, starting a family, buying a home, etc.
And, with added financial responsibilities, you'll want to purchase additional life insurance to protect your family.
Review of the Benefits of Term Life Insurance
Now that you have a better understanding of how term insurance compares to whole life coverage, let's review the key components to help you decide why term life insurance may be the best option for you.
Reasons Term Life Insurance is Best:
It costs a lot less.
It's much more flexible.
You only pay for coverage while you need it.
You can renew your policy if your needs change over time.
You can convert to permanent insurance should the need arise.
So, in conclusion, term life insurance is cheap, easy-to-understand, flexible to meet your specific needs, and it allows you to buy a lot more life insurance protection to fit your budget.
If you need your life insurance protection to last for 30 years or less, then term life may be right for you.
Term Life Insurance Quotes 
Top Pick – JRC Insurance Group
JRC Insurance Group helps you shop, compare and save on life insurance. Regardless of your age or health background, we'll shop our 40+ insurance companies and find you affordable life insurance you need to protect your family and fit your budget. Compare the best life insurance rates for savings up to 73%. Get Your FREE Quote.
Learn How a Term Life Insurance Policy Works
Why Term Life Insurance is Best
Apply for Globe Life Insurance
Disclosure: Compensated Affiliate