Average Cost of Term Life Insurance



What is the Average Cost of Term Life Insurance?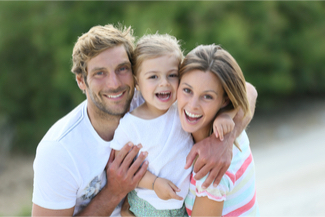 If you're shopping for term life insurance, you may be asking yourself this question.

There is no one right answer for the average cost of term life insurance, because the prices vary by person, age, gender, insurance company, policy type, amount of coverage, and several other factors used to determine your price for life insurance.
However, in a recent study, the average amount of life insurance owned by an individual in America was $116,000.

Obviously, none of us wants to pay more than the average for anything, especially insurance. But, maybe you don't have to.
Why, because according to a survey conducted on behalf of the Insurance Information Institute, rates for term life insurance have decreased by 50% in the last 10 years.
Term Life Insurance provides protection for a specific period of time, usually 5, 10, 20 or 30 years. Term life insurance builds no cash value.
You pay only for the life insurance coverage. Term life offers you the maximum amount of life insurance coverage for the lowest price.
Term Life Savings When Comparing Multiple Quotes
When you combine the lower rates in the industry with the savings you get by comparing multiple quotes, you may save hundreds of dollars per year on your term life insurance policy.
That's a good thing, especially since we could all use a little more money in our pockets, rather than paying it to a large insurance company.
So, there really is no reason to delay buying your term life insurance policy, when you consider the following:
Rates for term life are at 10 year lows.
Savings of 50% or more between companies is possible.
Term life is 2-3 times cheaper than permanent life insurance.
How is the Average Cost of Term Life Insurance Determined?
There are several factors the life insurance companies consider when deciding what they will charge you for your term life insurance policy.
Among the factors considered for rating your life insurance policy are the following:
Age.
Gender.
Health condition.
Your family's health history.
Length of the life insurance plan you need.
Amount of coverage.
Type of life insurance plan.
Your occupation.
Your hobbies - Do you have any high-risk hobbies?
Do you smoke?
Are you on medication?
How Can You Find the Best Term Life Insurance Prices?
By comparing instant term life insurance quotes online from top-rated insurers nationwide, with no obligation.
Tips for Comparing Term Life Insurance Quotes
Compare quotes from several carriers.
Compare rates at the next highest $100,000 limit of coverage.
Lock-in rates 6 months before your next birthday.
Compare premium payment options for monthly, quarterly, semi-annual, and annual payments.
Compare rates for 10, 15, 20 and 30 year terms.
Consider the financial strength rating of the insurance companies.
Term Life Insurance Quotes
Top Pick – JRC Insurance Group
JRC Insurance Group helps you shop, compare and save on life insurance. Regardless of your age or health background, we'll shop our 40+ insurance companies and find you affordable life insurance you need to protect your family and fit your budget. Compare the best life insurance rates for savings up to 73%. Get Your FREE Quote
Average Cost of Term Life Insurance
Disclosure: Compensated Affiliate