Whole versus Term Life Insurance



Compare Term Life Insurance and Whole Life Insurance
Which Type of Life Insurance Policy Meets Your Needs?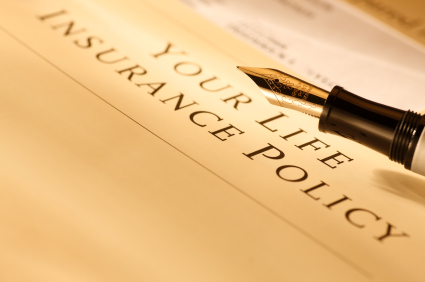 The term versus whole life insurance debate has been going on for years. There's no one right answer for everyone. Each of us has our own specific needs that life insurance provides for. 

Both Term and Whole Life Insurance have their own advantages and disadvantages. We'll address both in our review.
What is the Difference Between Term Life and Permanent (Whole) Life Insurance?
Term life insurance is for people who need short-term life insurance protection for a period of 30 years or less. Term life insurance might be ideal for you if you have a need for a large amount of coverage on a small budget. With term life you can choose coverage for 10, 15, 20, 25, 30 years.
Whereas, Whole life insurance offers life insurance coverage for your entire lifetime. Whole life, also known as, Permanent life insurance may build up cash value inside the policy over time.
However, Whole life insurance usually costs 5 to 10 times more than Term life. 
Comparison of Term Life Insurance versus Whole Life Insurance
---
Common term lengths are
10, 15, 20 and 30 years.
The rest of your life as long as premiums are paid.
---
---
Premiums remain level for the duration of your policy term.


Premiums remain level throughout life of your policy.                        
---
Additional Considerations




Doesn't accumulate cash value. Less expensive than permanent
life insurance.



Monthly premiums are typically more expensive since the policy can accumulate cash value and is priced to keep over a long period of time.


Term Life Insurance 
Term life insurance is designed to help people buy life insurance protection they need when they can't afford to purchase all permanent insurance, or when they only need life insurance protection for a specific period of time. 
Term insurance provides you with a guaranteed death benefit, but it does not build cash value inside the policy. There is no investment feature, it is pure life insurance protection. That's why it's so affordable. Request a term life insurance quote.
Level Term Life Insurance
The most popular type of term life policy is Level Term.
Level Term Life Insurance offers coverage with premiums that never increase and coverage amounts that never decrease during your policy term for a duration of up to 30 years. 
Level term life insurance offers premiums that are guaranteed to remain the same each year for the entire duration of your policy term - 10, 15, 20, 25, 30 years.
A term life policy is often the choice when your life insurance protection needs are higher for a period of time, then drop down to lower levels in later years, such as when your family is growing.
Term insurance can also be an effective way to provide supplemental coverage in addition to permanent insurance during years you need higher levels of protection, such as when your family and other financial responsibilities are beyond your current income.
In these situations, term life coverage allows you to purchase important death benefit protection without going beyond your budget.
Also, if the coverage is convertible (the coverage can be "converted" to a comparable permanent life insurance policy, without the need to provide evidence of insurability), you can get the coverage you need today — with the ability to purchase permanent insurance coverage in the future. Request a term life insurance quote.
Whole Life Insurance
Cash Value or Whole life insurance is often the best long term solution for many people. 
Whole life insurance provides you with lifetime protection, provided you pay your premiums.
Usually, once you've been approved for coverage, your policy cannot be canceled by the insurer.
Regardless of your health, the insurance will remain in force.
Whole life can eliminate the potential problem of future insurability. Cash value life insurance policies do not expire after a certain period of time. And, some policies contain guaranteed purchase options, which allow you to buy additional life insurance coverage at specified times, regardless of your health.
Whole (Permanent) Life Insurance builds some cash value within the policy. This amount, part of which is guaranteed under many policies, can be used in the future for any purpose you wish.
If you choose, you can borrow cash value for a down payment on a home, to help pay for your children's college education, or to provide income for your retirement. (Note: Borrowing cash value from your permanent life insurance policy requires the payment of loan interest and will affect your total policy values.)
Also, if you decide to stop paying premiums and surrender or cancel your permanent insurance policy, the guaranteed policy values are yours. Request a whole life insurance quote.
When purchasing life insurance coverage, or renewing or converting a term life policy, look at more than just the premium. Consider the financial rating of the insurance company. Consider your long term goals and needs for protection.
Summary:
If you need life insurance that will last for 30 years or less, term life can provide the most affordable protection. While permanent life insurance is best suited for those who need lifetime protection no matter how long they live, as long as they can afford to pay they premiums.
Many people choose to purchase a term life policy for their short term needs of 30 years or less, and buy a separate whole life policy for their lifetime protection needs.
Life Insurance Quotes
Top Pick – JRC Insurance Group
JRC Insurance Group helps you shop, compare and save on term life insurance and/or whole life insurance policies. Regardless of your age or health background, we'll shop our 40+ life insurance companies and find you affordable life insurance you need to protect your family and fit your budget. Compare the best life insurance rates for savings up to 73%. Get Your FREE Quote.
Highly Recommended – Globe Life Insurance

Get FREE Information On How $1* Can Buy Up To $100,000 Globe Life Insurance For Adults Or Children
No Medical Exam – Simple Application.
No Waiting Period. Buy Direct.
Rates As Low As $3.49 Per Month.
The Globe Life Family Of Companies Has Over 16.8 Million Policies In Force.
No Phone Required. No Credit Required.
The Globe Life Family Of Companies Has Nearly $220 Billion Of Coverage In Force.
Globe Life Is Rated A (Excellent) By A.M. Best Company As Of August 2022.
Resources:
Life Insurance for People Age 50 to 85
Guaranteed Approval Life Insurance
Whole versus Term Life Insurance
Disclosure: Compensated Affiliate