Best Prepaid Funeral Plans
Compare Top Plans for Funeral Coverage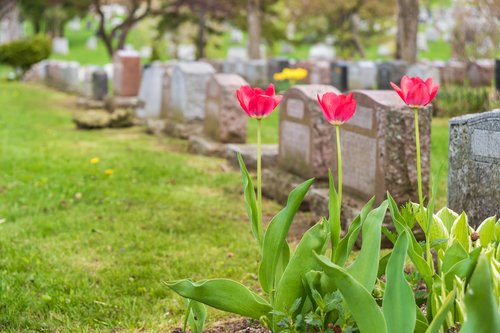 A funeral plan is a type of pre-paid insurance policy that allows you to pay for your funeral expenses in advance.
The idea behind a funeral plan is that it helps alleviate the financial burden on the individual's loved ones, who would otherwise be responsible for paying for the funeral.
With a funeral plan, individuals can pay for the cost of their funeral in advance, by making a one-time payment or by paying monthly or annual premiums. The funds paid into the plan are typically placed into a trust or insurance policy, which is used to pay for the funeral expenses when the individual passes away. Get your Free Quote.
Funeral plans can help pay for a range of final expenses and services, including the cost of the funeral itself, such as the funeral director's services, the cost of a burial casket or urn, and the cost of a cemetery plot or cremation, flowers, obituaries, memorial cards, memorial service, and transportation.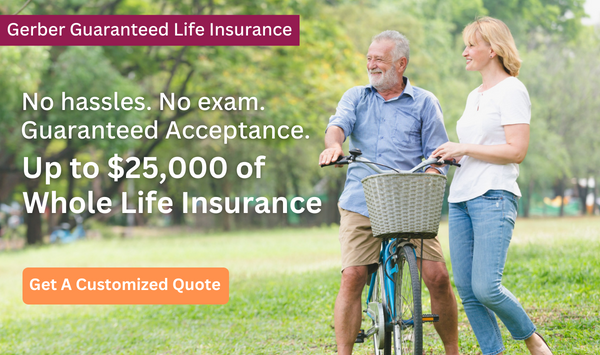 Funeral plans are available through insurance companies, funeral homes, and other providers, and can vary in terms of cost, coverage amount, services offered, and flexibility of plan.

Some plans offer guaranteed acceptance for all applicants who meet a specific age requirement. You can't be turned down for guaranteed issue coverage due to your health or age, while other simplified issue plans may require you to answer some health questions to qualify for coverage.
It's important to keep in mind that funeral related expenses can vary quite a bit depending on your location, so it's important to research the costs of a funeral in your city and state before purchasing your prepaid funeral plan.

Also, make sure you read the terms and conditions of your plan carefully and consult a professional financial advisor if you have any questions or concerns. In addition, you can ask the insurance company to answer any questions you have about a funeral plan.
Things to Consider When Comparing the
Best Prepaid Funeral Plans
Price: Compare prices between different funeral homes and plan providers to ensure that you are getting the best deal.
Guaranteed Acceptance: Some plans are guaranteed acceptance, which means that you can't be turned down for coverage due to your health or age.
Flexibility: Look for a plan that allows you to customize the services included, such as the type of casket or the location of the service.
Inflation Protection: Some plans offer inflation protection, which means that the cost of the plan will increase over time to keep up with inflation.
Reputation: Research the reputation of the funeral home or plan provider to ensure that they have a good track record of providing quality services.
Trusts: Some plans allow you to set up a trust, which can provide additional protections for your funds and ensure that they are used for their intended purpose.
Leading Providers of Prepaid Funeral Plans
There are several leading providers of prepaid funeral plans in the United States, some of them include:
Mutual of Omaha Guaranteed Issue Funeral Insurance
Mutual of Omaha offers a guaranteed acceptance life insurance plan that allows individuals to provide the funds needed to pay for their funeral expenses, in order to alleviate the financial burden on their loved ones upon their passing.
Mutual of Omaha guaranteed life insurance is a guaranteed acceptance plan, which means that you can't be turned down for coverage due to your health, as long as you meet the age requirement for approval. People ages 45 to 85 are guaranteed acceptance for a policy.
The Mutual of Omaha Plan also offers a range of options, such as coverage amounts ranging from $2,000 up to $25,000 so you can choose the right amount to make sure everything is covered for your final expenses, including the type of casket or the location of the service, allowing you to customize the services included by your plan.
The plan is considered to be an affordable funeral insurance plan, as it offers a fixed premium that will not change over time. However, it's important to make sure you select the amount of insurance that meets your specific needs and goals for your funeral.
Top Pick – Mutual of Omaha
Mutual of Omaha offers guaranteed acceptance whole life insurance for people age 45 to 85. Choose $2,000 up to $25,000 of coverage. Rates start as low as $8.84 per month. There's no medical exam and no health questions. You cannot be turned down. You can get a quote and apply online now. START HERE to get a FREE Quote.
Your life insurance policy comes with a 30 day Risk-Free, Money-Back Guarantee
Best Prepaid Funeral Plans | Funeral Insurance
Can I Buy Funeral Insurance for My Parents?
Disclosure: Compensated Affiliate