Burial Life Insurance Plans
What are Burial Life Insurance Plans and How Do They Work?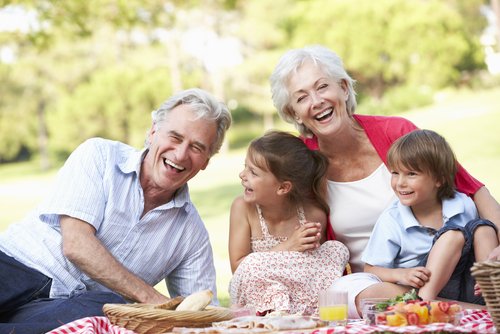 They are small life insurance policies that provide the money needed to pay for your final expenses. It's a way for you to make sure that your loved ones are not put in a financially stressful situation, looking for a way to pay for your burial costs when you die.
By purchasing a burial plan, you are giving yourself the peace of mind knowing you have prepared for the future, and respect your family by providing the funds necessary for them to pay for your funeral and burial.
They will appreciate that you have planned ahead and provided for your end of life expenses.
Burial Expense Insurance policies offer up to $25,000 of coverage without the hassles of any health exams or health questions being asked of the applicant. 
Which Insurance Companies Offer Burial Insurance Plans?
When it comes to insurance to cover your burial costs there are several insurers offering policies in the USA including Mutual of Omaha, AIG, MetLife, Colonial Penn, Vantis, Foresters, AARP/NewYork Life and Gerber Life, among others.
Many of these insurance company names you may have heard of before, but there are several things to consider before choosing your plan, including:
How much insurance do you need?
How much coverage is available?
How much will your policy cost?
Will your rates ever increase?
Will your coverage ever decrease?
Is your policy permanent insurance – will it expire?
What is the financial strength rating of the insurance company?
How long is the Free Look Period – 10, 15, 20, 30 or 60 days?
Features of Burial Policy Coverage
Usually, life insurance plans to cover the cost of your burial and related final expenses may feature the following:
Guaranteed Approval for People Age 45 to 85, 45-75, or 40-80
No Physical Examination Required
No Health Questions Asked
Permanent Life Insurance Protection
Builds Cash Value Inside Your Policy
Loans Available from the Cash Value
Premiums Never Increase
Coverage Amount Never Decreases
Policy Will Not Be Cancelled If Your Health Changes
Coverage Available for You and Your Spouse
Risk-Free Money Back Guarantee (either 10, 15, 20, or 30 days)
How Much Does a Burial Cost? 
According to a survey conducted on behalf of the NFDA (National Funeral Directors Association) the average cost for a burial and related expenses is around $8,755. 
Source: National Funeral Directors Association
Want Do Burial Expenses Include?
Funeral and Burial Costs May Include:
Casket
Burial Plot
Headstone
Flowers
Embalming
Visitation
Transportation of Remains
Other Preparation of the Body
Memorial Service
Wake
Hearse
Service Car/Van
Basic Memorial Printed Package
Vault
Review of Burial Life Insurance Companies
Mutual of Omaha
Up to $25,000 of coverage age 45-85 in most states
No physical exam and no health questions asked
Guaranteed Acceptance
30 day money-back guarantee.
Two year limited benefit period
Colonial Penn
Exclusively for ages 50 - 85 (most states)
You cannot be turned down because of your health
There are no health questions asked and no physical exams to take
Two year limited benefit period
AARP/NewYork Life
Up to $15,000 permanent group life insurance
Exclusively for AARP members
No doctor exam and no health questions
Two year limited benefit period
In some cases, people who would be turned down for a life insurance policy are those who have medical issues. These people do have an option because there are life insurance companies that will write a guaranteed issue burial insurance policy for them. 
These life insurance policies do not require that applicants take a physical examination. Anyone in any situation can apply for this type of insurance coverage, and they are guaranteed to receive a policy – if they meet the age requirements for approval.
The guaranteed issue burial policy is a good option for people looking for life insurance who have been in the following situations:
They have had a heart attack recently
They have been turned down for coverage by other life insurance companies
They need insurance to cover their final expenses
Their medical conditions are serious but not terminal
They have received a diagnosis of a serious health issue
They are heavy smoker or obese
Burial Life Insurance Quotes
Top Pick – Mutual of Omaha
Mutual of Omaha offers guaranteed acceptance whole life insurance for people age 45 to 85. Choose $2,000 up to $25,000 of coverage. Rates start as low as $8.84 per month. There's no medical exam and no health questions. You cannot be turned down. You can get a quote and apply online now. START HERE to get a FREE Quote.
Your life insurance policy comes with a 30 day Risk-Free, Money-Back Guarantee
Additional Resources:
New York Burial Insurance Plans
Disclosure: Compensated Affiliate