Buy Life Insurance for Burial
Final expense or burial insurance is purchased through a life insurance company with a whole life (lifetime) death benefit.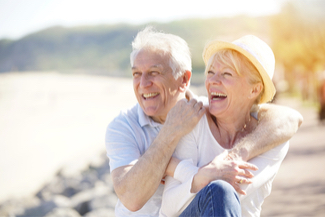 That means you are guaranteed your life insurance coverage will last for your entire lifetime.
Many people choose to purchase life insurance to cover their burial, funeral and other final expenses, which these days average around $8,000 according to a survey conducted on behalf of the National Funeral Directors of America. 
When you consider the cost of a burial plot, headstone, casket, hearse, flowers, memorial service, and other end of life expenses, it begins to add up quick. In addition, there could be credit card debt and hospital bills you may leave behind, too – depending on your situation.
And, no one wants to leave the financial burden of burial expenses to their loved ones, if they can avoid it.  
That's why planning ahead helps to make sure you have peace of mind knowing those costs will be provided for by your life insurance policy, and your loved ones will be thankful you cared enough to plan ahead.

Top Pick – Mutual of Omaha
Mutual of Omaha offers guaranteed acceptance whole life insurance for people age 45 to 85. Choose $2,000 up to $25,000 of coverage. Rates start as low as $8.84 per month. There's no medical exam and no health questions. You cannot be turned down. You can get a quote and apply online now. START HERE to get a FREE Quote.
Your life insurance policy comes with a 30 day Risk-Free, Money-Back Guarantee
How Does Burial Life Insurance Work?
It's rather straightforward. You select the amount of insurance you need and apply for your policy. When purchasing coverage, you select the person or persons who will be beneficiary of your policy. 
That means, they receive the death benefit and can use this money to pay for your final expenses.
How Much Insurance Can I Buy for a Burial?
Many insurers offer up to $20,000 or more of burial expense life insurance protection. And, if you need additional coverage, you may purchase a plan from more than one insurance carrier.
Do I Have to Take a Physical Examination to Buy a Policy?
No. In fact, some life insurance policies for burial expenses offer coverage with no health exam.
What If I Have a Pre-Existing Health Condition?
That's no problem. There are Guaranteed-Approval life insurance plans available to cover your burial costs.
What is Guaranteed Approval Life Insurance?
It's a type of permanent life insurance policy that provide lifetime protection. There's no medical examination required to get insured. And, you won't have to answer any questions about your health.
You are Guaranteed Acceptance If:
You are between ages 45 to 85, and 
You live in a state where the insurer is licensed to do business and offers the plan.
For example, Mutual of Omaha offers up to $25,000 of guaranteed issue life insurance for people ages 45 to 85. And, coverage is available to everyone in the USA except in Montana.
Money Back Guarantee
What If I Change My Mind Later?
There is no risk with this life insurance coverage. A 30-day free look period guarantees your satisfaction. If you change your mind within 30 days, any premiums paid will be fully refunded.
Guaranteed Approval Burial Life Insurance Provides:
From $2,000 to $25,000 of Life Insurance Protection
Guaranteed Approval for People Age 45 to 85
No Medical exam and No Health Questions Asked
No Decrease in Life Insurance Benefits
No Increase in Premiums
Builds Cash Value You Can Borrow Against
How Do I Get Started?
Simply request your free life insurance quote.
Buy Burial Insurance | End of Life Insurance
Buy Burial Insurance for My Parents
Disclosure: Compensated Affiliate