Buy Life Insurance Policy Online
How to Buy Life Insurance Policy Online
Are You Looking to Buy Life Insurance Coverage Online?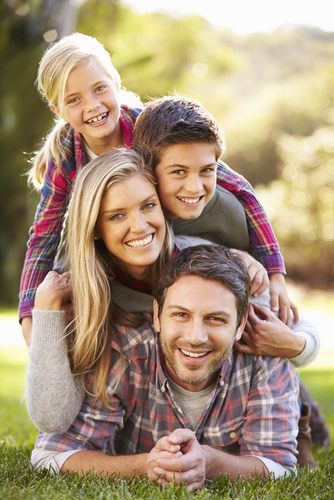 If so, you've come to the right place.
Now there are more life insurers than ever before offering quick life insurance coverage online to consumers, making it easier than ever before to get the affordable financial security you need for the future of your loved ones.
How Much Life Insurance Can I Buy Online?
Actually, there are life insurance carriers offering up to $500,000 or more of life insurance with no health examination needed.
However, you can buy life insurance from more than one insurer. So, you could have as much as $1,000,000 of life insurance or more, from several different life insurance carriers.
How to Buy Life Insurance Online?
The process of purchasing a life insurance policy on the internet is fairly straightforward. Actually, it's probably a lot easier than you might expect.
To start, you request a free price quote which indicates how much your insurance policy will cost.
Next, you apply for a life insurance policy by answering some health questions and providing some specific information about who will be the beneficiary of your policy and other information needed to apply for coverage.
Then, you press the submit button and the insurance carrier reviews the information you provided on the application to determine if you are eligible for coverage, or require a medical exam.
Those applicants who qualify for coverage may start their life insurance immediately by selecting a payment option and making their first month's premium payment.
Is A Physical Examination Required?
That depends on the insurance carrier and the plan you choose. If you buy a fully underwritten insurance policy then you will be required to take an examination.
If you choose a simplified issue life policy you will not have to take an exam.
Guaranteed issue life insurance has no doctor exams and no health questions asked.
What Are The Age Restrictions?
There are some age restrictions for no exam life insurance policies that vary by insurer.
For example, one leading insurer offers up to $1,000,000 of life insurance with no exam for people age 20 to 60. Another insurer offers up to $100,000 of coverage for people ages 18 to 78. 
How Much Does It No Exam Life Insurance Cost?
Your premiums for coverage will depend on the insurer, your age, gender, health, tobacco use, length of time you have coverage, amount of life insurance and some other key risk factors.
However, some no exam plans offer competitive rates that are in line with life insurance policies that do require you to take any health exams.
How Soon Can I Start My Life Insurance Coverage?
Some life insurers offer same-day coverage. So, if you apply and get approved for a policy, you may start your life insurance as soon as today.
Is It Safe To Buy Life Insurance Online?
Yes, life insurance companies use a secured site link that helps keep your personal information safe and secure.
The life insurance companies offering the option to buy life insurance online use "SSL" technology. SSL means Secure Socket Layers, which is what makes secure sites secure.
Top Pick – JRC Insurance Group
JRC Insurance Group helps you shop, compare and save on life insurance. Regardless of your age or health background, we'll shop our 40+ insurance companies and find you affordable life insurance you need to protect your family and fit your budget. Compare the best life insurance rates for savings up to 73%. 
JRC Insurance offers up to $2,000,000 of life insurance with no medical exam required.
You can get approval for your insurance policy in as little as 10 minutes to 2 days. JRC offers no exam life insurance for diabetics, too.
JRC offers some of the best rates on life insurance policies without any health exams required.
You can compare and choose from $25,000 to $2,000,000 of no exam life insurance coverage from several leading life insurance carriers through JRC Insurance Group.
Highly Recommended – Globe Life Insurance
Get FREE Information On How $1* Can Buy Up To $100,000 Globe Life Insurance For Adults Or Children
No Medical Exam – Simple Application.
No Waiting Period. Buy Direct.
Rates As Low As $3.49 Per Month.
The Globe Life Family Of Companies Has Nearly 17 Million Policies In Force.
No Phone Required. No Credit Required.
The Globe Life Family Of Companies Has Over $224 Billion Of Coverage In Force.
Globe Life Is Rated A (Excellent) By A.M. Best Company As Of August 2023.
No medical exam life insurance is available primarily for term life policies only.
A term policy provides death benefits upon the passing of the insured, if the policyholder dies within a specified term. A term can be 5, 10, 15, 20, or even 30 years.
You may qualify to get up to $1,000,000 or more of coverage with no exam if you're in good health by purchasing two or more life insurance policies. You can buy life insurance coverage from more than one insurance carrier.
Buy Guaranteed Approval Whole Life Insurance Policy
Buy Life Insurance Policy on My Adult Child
Buy Life Insurance Online No Phone Calls
Buy Life Insurance Policy Online
Disclosure: Compensated Affiliate